Spring Seminar Speakers
Raf Devos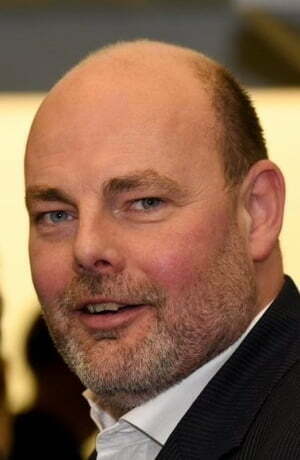 Director People & Organisation and Public Affairs; and HR development lead, EUTOPIA Alliance, Vrije Universiteit Brussel, BE
Raf Devos leads People &Organisation at the Vrije Universiteit Brussel and is also responsible for national and international public affairs. He cofounded the HR group within European University Network EUTOPIA, so that the academic ore tasks are optimally supported for this player in the academic champion's league. The need for leadership in the academic context is one of his pet subjects.
He holds a Master in law from the Vrije Universiteit Brussel and started his professional career in a cabinet of a regional minister, where he was responsible for the Brussels fire brigade. During that period, he co-founded B-FAST in response to the earthquake in Turkey in 1999. At the request of the university, you returned to lead the social services and also to start the association with the Erasmus Hogeschool Brussel. He re-entered politics in 2007 and ended up as deputy chief of staff of the Minister of Education where he initiated many reforms such as mobility policy and gender quotas in universities and colleges, but also the automatic recognition of diplomas in Europe.
Nicky Dries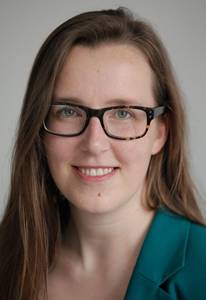 Professor of Organisational Behaviour, Department of Work and Organisation Studies, KU Leuven, BE
Nicky Dries is a tenured full professor of organisational behaviour at the KU Leuven, Faculty of Economics and Business (Belgium), and an Adjunct Professor (i.e., Visiting Appointment of 20%) at BI Norwegian Business School in Oslo, Norway. She is also a Research Fellow at Vlerick Business School (Belgium). She conducted her doctoral research on talent management and (subjective) career success at the Vrije Universiteit Brussel (Belgium), during which time she was also a visiting scholar at the Vrije Universiteit Amsterdam (the Netherlands). She obtained her doctoral degree in December of 2009, after which she took up a postdoc position at the KU Leuven.
She has been a visiting scholar at University of Tilburg (the Netherlands), Wirtschaftsuniversität Vienna (Austria), Reykjavik University (Iceland), IESE (Barcelona), TUM München (Germany), and University of Victoria (Canada). In addition, she was a postdoctoral Fulbright Scholar at Boston University School of Management (US) in 2012.
Nicky was an Associate Editor at Applied Psychology (APIR) until 2019, and is or was on the editorial boards of Journal of Vocational Behavior (JVB), Journal of World Business (JWB), and European Journal of Work and Organizational Psychology (EJWOP). She is an evaluator for the Research Foundation- Flanders (FWO), as a member of Expert Panel G&M3 (Psychology). In 2016, Nicky was selected to be featured on AcademiaNet, the European database of leading women in science. Nicky's primary research interests are talent management, untapped employee potential, and the future of work—and more broadly, employee reactions to organizational inequalities, secrecy, and ambiguity. She is an active member of the two largest cross-cultural projects in career studies, i.e. 5C (Consortium for the Cross-Cultural Study of Contemporary Careers) and the Career Adaptability/Life Design project. She is frequently invited to lecture nationally and internationally, both in the academic and the business world.
Here recent research centres on 'Studies Imaginaries' of the distant future of work in news and fiction.
Gabrielle Ferguson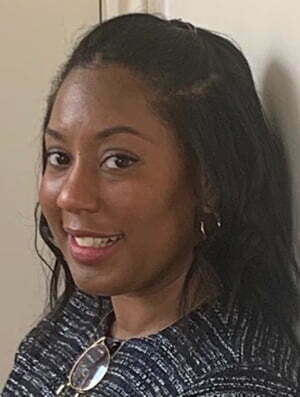 Gabrielle Ferguson Coaching & Consulting, UK
Gabrielle is an experienced and effective coach, consultant and facilitator with a passion for infusing inclusivity in every aspect of the employee experience. Her true interest lies in working in partnership to understand the organizational levers for change to implement practical and meaningful solutions. Prior to consulting and coaching, she spent over a decade working in-house leading initiatives and implementing programs in the areas of human resources, talent, DEI, and learning and development initiatives. Gabrielle also brings a wealth of industry and organisational experience having worked across a variety of industries including higher education institutions, insurance, technology, data science and luxury retail, across organisations ranging in size from 100-20,000 employees.
She holds a master's degree in human resources management and is an accredited coach with a diploma from the International Authority for Professional Coaching and Mentoring in London. She is also trained in a range of psychometrics including DiSC, MBTI and Hogan. She is passionate about using a practical, behavioral change approach to build genuinely inclusive workplaces where people feel safe to bring their full selves to work and are equipped and empowered to challenge exclusive behaviours.
Gabrielle's coaching clients have included managers and leadership teams from Amazon, ITV, Korn Ferry, Talogy, Cumberland Building Society, BUPA, King's College London and the NHS.
Veronica Furlan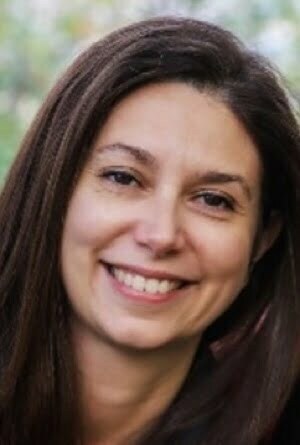 Head of the Organisational Development Office, University of Padova, IT
Veronica Furlan is Head of the Organisational Development Office of the University of Padua. She coordinates the three units (Organisation Unit, Training and Development Unit, HR Data Analysis Unit) that support the management, design and implementation of policies and procedures relating to organisational development.
The Organisational Development Office is involved in the planning and recruiting of academic, administrative and technical staff, the management of the job evaluation system, the definition of the reward system compensation and benefits administration, the performance management and improvement systems and the monitoring of personnel costs.
Over the years she has coordinated staff recruitment and selection procedure, employee on-boarding, individual potential evaluation and training.
She graduated in Organisational Psychology and has been working in Human Resources for nearly 20 years.
Vilma Angela Garino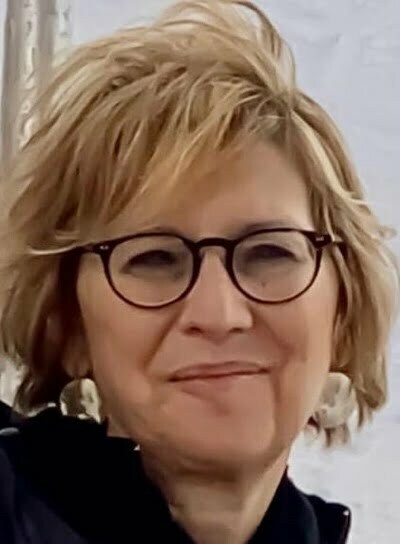 Director Organisational Development & HR Department, Università degli Studi di Torino, IT
Vilma started her career in the private sector as a Controller at Telecom Italia, before moving to Price Waterhouse where she was a Senior Consultant for Strategy, Organisational Development and Business Process Reengineering, a role that she performed for 10 years.
She has been working at Director level at the University of Turin since 1999 dealing with a diverse array of functions including Budget and Finance; Strategic Planning and Performance Management; and Human Resources. Vilma is currently the Director of the Organizational Development and Human Resources Department.
She is a member of the Scientific Committee known as UNISOF, a community of practice in CoInFo, which is a consortium of 43 Italian universities focused on staff training and professional development. Vilma is a regular speaker at seminars and conferences dealing with organizational development and human resource development.
She is also a member of the Italian Association of Trainers and a member of the Executive Board of CODAU, the Association of Italian university Directors General. She is the co-author of the book "Planning and control systems in universities", published by Il Mulino in 2011.
Tommaso Meacci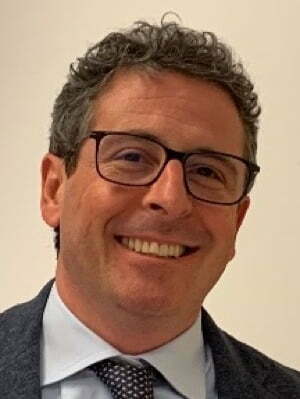 Human Resources Director, University of Padova, IT
Tommaso Meacci is the Human Resources Director at the University of Padua since 2021. He is in charge for People Development, People Management, Resourcing & recruiting, Organisational Development & Performance Management, Payroll, Compensation & Welfare services, Labour relations
HR at the University of Padua is made of 100 HR professionals serving approx 2500 staff and 2500 faculty teachers.
He was previously employed in private sectors with different HR roles, experience in Industries like Retail, Fashion, Consulting Services, Transportation.
He graduated in Political Sciences in 2000.
Antonio Parbonetti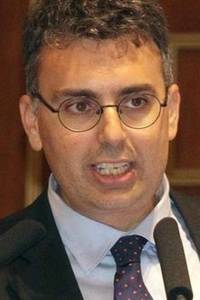 Vice Rector for Organization and Management Processes, University of Padova, IT
Professor Antonio Parbonetti graduated in Economics and Commerce from Pisa in 1997 and at the same University he received his PhD in Business Economics in 2001. During his PhD he was an international visiting scholar at Case Western Reserve University (Cleveland-USA) and Cardiff Business School. He was a Research Fellow at the University of Pisa, after which he became a researcher in Padua in 2003.
He is the author of more than 50 publications (monographs, articles in international and national journals). His main research topics concern: corporate governance; voluntary and mandatory communication; and fair value accounting with particular reference to the banking sector. He is in the editorial board of various prestigious international publications, including Contemporary Accounting Research.
He has held managerial positions at the University of Padua for some time now. Since 2012 he has been president of the Master's Degree Program in Business Administration, Head of International Relations of the Department of Economics and Business Sciences and a member of the University's Erasmus Commission. Since 2013 he has been a member of the Council of the School of Economics and Political Science and scientific coordinator of the agreement between the Order of Chartered Accountants and Accounting Experts of Padua and the Department of Economic and Business Sciences. Since 2013 he has been a member of the Board of BMR Genomics (a spin-off of the University of Padua).
Riitta Silvennoinen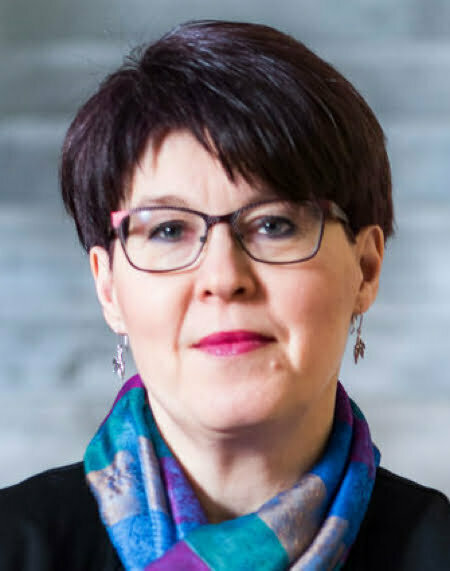 Chief HR Officer, Aalto University, FI
Riitta Silvennoinen, MSc (Econ.), MBA, is responsible for the human resources management department, including competence and leadership development.
Her previous position was as Nokia's VP, Global HR Centre of Expertise. She has been employed by Nokia, Nokia Siemens Networks and Nokia Networks in a variety of human resources management roles since 1997.
Prior to this, she worked at the Helsinki School of Economics' International Centre.
Alberto Scuttari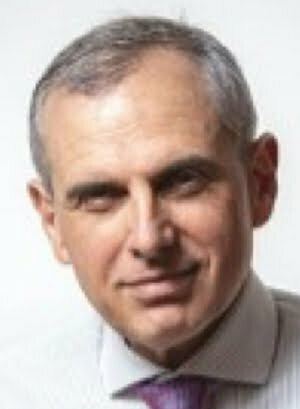 Director General, University of Padova, IT
As an expert in business process re-engineering and organizational systems, Alberto Scuttari has deep knowledge of the Italian and European university systems. Venetian by origin, Scuttari was formally educated in Padua and Milan. He's the General Director of the University of Padua since 2017.
Alberto Scuttari's academic and profession curriculum includes a Doctorate Degree at University of Padua and Executive Master's Degree in Business Administration of the Bocconi University Business Management School.
Among his achievements and professional roles, Alberto Scuttari held the position of Director General of Ca 'Foscari University in Venice from 2010 to 2016.
In September 2020 he was elected President of CoDAU (the Italian Association of University Administration General Directors) and as of January of 2021, he became a member on the Advisory Committee of ANVUR (the Italian National Agency for the Evaluation of University and Research Systems). He is also member of the board of the technical committee of CINECA Consortium.
Tiia Tuomi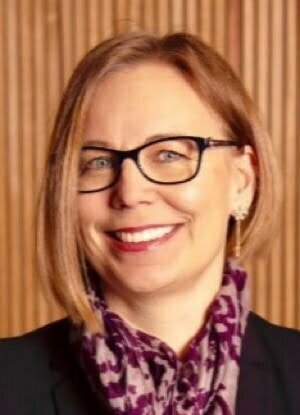 HR Director, University of Helsinki, FI
Tiia Tuomi, MSc (Econ) is responsible for the university's people strategy and HR department. She has long experience as an HR professional at universities, of which ten years as HR Director. Her previous position was HR Director at Aalto University. She is also certified coach and career coach.
The HR department of 120 HR professionals covers all employee life cycle processes for both faculty and staff as well as leadership development. At HR there are teams for employer image and recruitments of academics and staff, people wellbeing and development, employee services and payroll, legal services and employer responsibilities as well as leadership and organisation culture development. Nearly half of the HR professional work at faculties as HR partners and support.
Tiia is also member of the board and chair of the labor market committee at Finnish Education Employers (FEE) which represents 340 employer organisations in the education and higher education sector in Finland.
Ineke Verhagen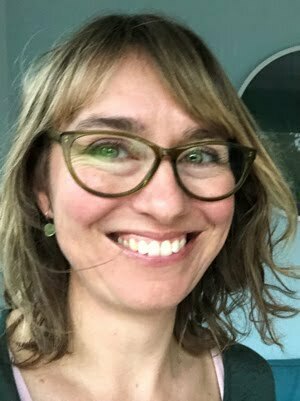 Director of HR Development, University of Utrecht, NL
Ineke Verhagen is the Director of HR development at Utrecht University, being responsible for developing, organising and executing all university wide development opportunities, from leadership development opportunities to EDI workshops and from (team)coachpool to employee satisfaction survey.
Before joining Utrecht University in 2016, Ineke worked as an HR consultant for KornFerry HayGroup, serving clients on a broad range of projects, from organisational design to enhancing performance management and from developing recruitment skills to strategic workforce planning, for a diverse group of clients.
Ineke started her career as a management trainee and later HR manager at Unilever, in Europe as well as in Asia, working mostly for Research & Development teams.
She holds a Masters degree in International business from Maastricht University.
Seminar Facilitator
Ian Creagh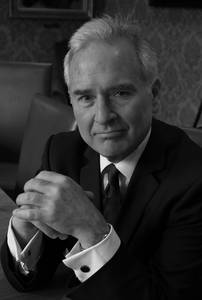 HUMANE Strategy Consultant
After serving 10 years as King's College London's Senior Vice-President Operations & College Secretary, Ian now holds a portfolio of non-executive and higher education consulting roles. Prior to King's, he held similar chief operating officer roles at City University London and before that, the University of Adelaide.
The first part of his career was in the Australian Public Service where he rose early on to become a member of the Senior Executive Service. Ian is also an experienced non-executive having served on the Board of King's Health Partners, the Council of Governors of an NHS Foundation Trust, and the audit committee of the British Academy. He is currently the Chair of the Academic Council of BPP University in the UK,
Since relocating to Europe 20 years ago, Ian became an active member of HUMANE serving on its Executive Committee. He was a regular contributor to the Winter School and was key in the development of its sister Schools, the Berlin Summer School and the Shanghai Transnational Partnership School.