HUMANE Annual Conference, 14-16 June 2023
Leading together: academic leaders and professional service leaders addressing global societal challenges
In partnership with the European University Association (EUA)
ESCI-UPF, School of International Business, Universitat Pompeu Fabra, Barcelona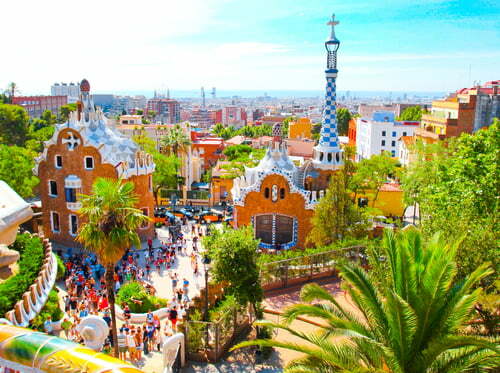 The World Economic Forum sees climate failure, growing social divides and a volatile economic recovery as the highest risks we are currently experiencing. The world has never changed at such a pace, with Technology and Artificial Intelligence driving major transformations. This demands massive skilling, upskilling and reskilling, to take advantage of the numerous opportunities in the green and digital economy. It calls for massive research and innovation for successful adaption to the fourth industrial revolution.
Universities have the potential to be major players, supporting local and global economic and societal growth. The demand for and participation in tertiary education has increased significantly in the last thirty years. Yet public institutional funding is decreasing, as governments have to prioritise among so many pressing policies, deal with the consequences of the pandemic, the growing ageing population, climate change, the energy crisis and geopolitical challenges in Europe and beyond.
What are the implications of these changes for universities? Higher Education Institutions need to develop extensive leadership capacity and capability to drive change. They need highly skilled academic leaders and leaders of professional services to work closely together to steer and deliver strategic agendas and create sustainable societal impact. Institutional agility and new governance models are critical to reconcile traditional academic leadership with wide stakeholder engagement, to make use of diversity for higher impact and pay greater attention to the organisational culture.
The Conference will look at external and internal challenges, and the drivers to leverage change towards new governance, leadership and organisational models. These will be illustrated by cases of institutional journeys and change initiatives in universities.
The Conference will build on the results of our HUMANE Survey on the changing roles and positions of heads of administration, the Erasmus+ NEWLEAD Project (Universitat Ramon Llull, EUA and partners) on innovative leadership and change management, and the EUA vision for 2030 Universities without walls.
Programme and speakers
Resources