Chair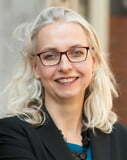 Calluna Euving
Calluna is the Secretary General of the University of Amsterdam (UvA), a research university with close to 40.000 students and a staff of over 9.000.
Calluna's international career has involved working in senior roles in various institutions of higher learning, but also other public organisations in the Netherlands and abroad. The secretary general of the UvA is, among other things, responsible for the policy and strategy departments as well as the university wide system of support staff; working closely with the Executive Board and acting as a bridge between the Executive Board and the faculties. In addition, she is charge for the UvA's integrated safety, security and crisis management.
Prior to taking up her current post, Calluna was the Director of Finance and Operations at the Office of the Quartet Representative in East Jerusalem, the organisation set up to support Tony Blair's role in the peace process. Prior to this, she was chief of staff of the Mathematical Association of America and Centre Administrator at the BMW Centre for German and European Studies at Georgetown University in Washington D.C. Before moving abroad, she held various posts at Delft University of Technology. Calluna studied political science at Leiden University and did an Executive MBA at Georgetown University.
Contact Calluna: calluna.euving(at)humane-brussels.org
Strategy Consultant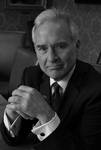 Ian Creagh
After serving 10 years as King's College London's Senior Vice-President Operations & College Secretary, Ian now holds a portfolio of non-executive and higher education consulting roles. Prior to King's, he held similar chief operating officer roles at City University London and before that, the University of Adelaide.
The first part of his career was in the Australian Public Service where he rose early on to become a member of the Senior Executive Service. Ian is also an experienced non-executive having served on the Board of King's Health Partners, the Council of Governors of an NHS Foundation Trust, and the audit committee of the British Academy. He is currently the Chair of the Academic Council of BPP University in the UK,
Since relocating to Europe 20 years ago, Ian became an active member of HUMANE serving on its Executive Committee. He was a regular contributor to the Winter School and was key in the development of its sister Schools, the Berlin Summer School and the Shanghai Transnational Partnership School.
Contact Ian: ian.creagh(at)humane-brussels.org
Residential Schools Director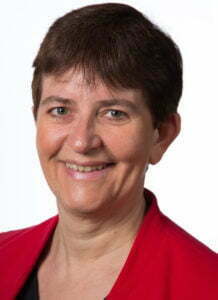 Nadine Burquel
Nadine is director of the HUMANE residential schools, the Winter School, the Summer School and the Transnational Partnerships School for senior managers of professional services in universities. She has been directing these schools in other contexts previously, being on the first committee founding the Winter School in 2003, and involved in the early stages of setting up HUMANE in the mid-nineties.
In other contexts Nadine is international expert in higher education with close to 30 years experience, specialising in EU education policies and programmes; internationalisation, higher education strategy governance and leadership, quality assurance, enterpreneurship, innovation, both at system and institutional level. She has significant experience with the management of large EU (framework) contracts, evaluations, studies, policy analysis, capacity building and technical assistance. She was involved in several high level EU policy dialogues such as with Australia and Mexico.
While director of business school services in EFMD, a membership association of some 900 business schools in 90+ countries worlwide she nurtured multiple networks of professionals (deans, study programme directors, career services, external relations, executive education) and was EU policy director. In EFMD and other higher education associations she initiated large (EU-funded) university networks and projects on the modernisation of higher education, engaging with executive boards, steering committees and stakeholders' groups. She has a strong track record of international work in the wider Europe, in South East Asia, Australia, the US and Canada, the Middle East, North and Sub-Saharan Africa, Russia and Latin America.
Contact Nadine: nadine.burquel(at)humane-brussels.org
HUMANE Secretariat

Tim Evans
With over 20 years in the higher education field Tim brings to HUMANE his extensive experience in management, including financial management, membership, IT and EU project management.
He is the Network Administrator of the HUMANE network since 1997. In this role he is responsible for overall coordination (membership services; board and general assembly; events organisation and financial management of the association).
Tim has a strong track record of contract and financial management (including audits) of complex EU projects, consultancy and technical assistance, mainly but not exclusively in Europe, working with the European Commission, project partners, consultancy companies and third parties worldwide.
Contact Tim: tim.evans(at)humane-brussels.org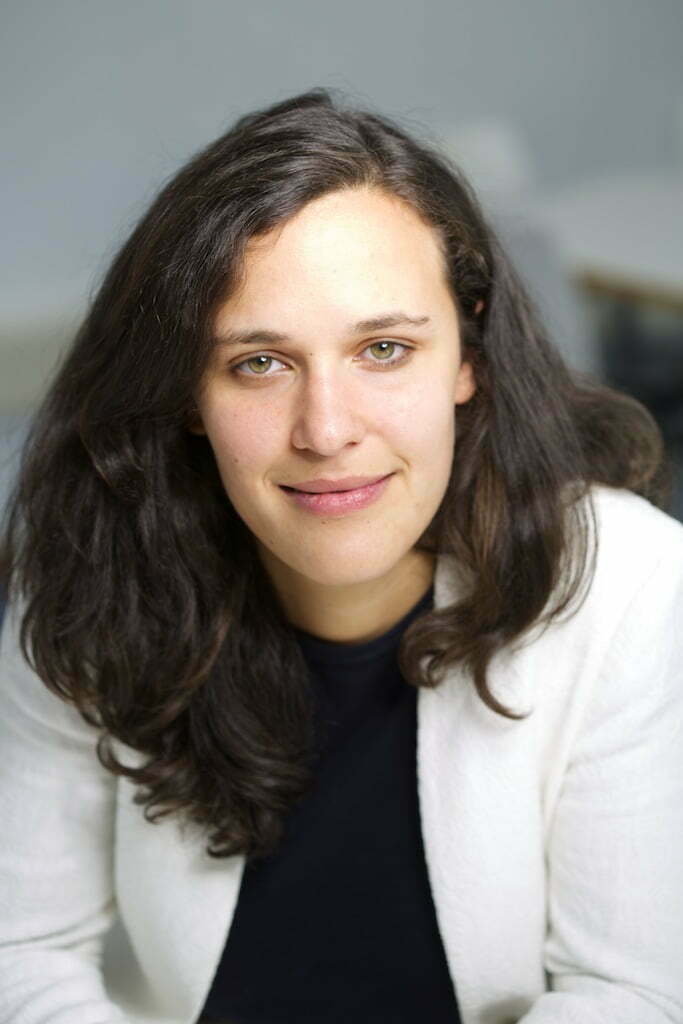 Cecilia Heidelberger
Cecilia has significant experience in the field of EU Higher Education and culture gained through EU project support and coordination tasks and the organisation of international events.
Since March 2020 she is coordinating the three HUMANE Residential Schools. Previously she coordinated these three schools under EFMD.
EU projects in which Cecilia has recently been involved are amongst others: Adult Learning country updates Luxembourg and France (DG Employment): Support with different studies on adult education in Luxembourg ; DG Education and Culture Network of Education Experts (all educational levels); EU University-Business Forum; She also carried out some research for different studies for the German Academic Exchange Service (DAAD) in Madrid.
Cecilia previously worked in different cultural institutions coordinating cultural events.
Contact Cecilia: cecilia.heidelberger(at)humane-brussels.org
Contact HUMANE
HUMANE asbl
Rue Théodore de Cuper, 100
B-1200 Brussels
Belgium
Email: contact(at)humane.eu
Tel: +32 (0)493 501 836
VAT: BE 0863 272 779