The Bologna Professional Pathways Programme
Developing the next generation of senior professional leaders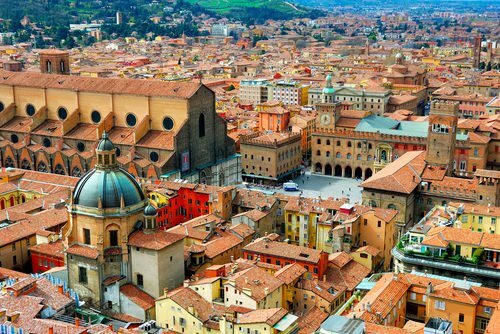 16-19 April, 2023 and 18-20 February, 2024
Hosted by the University of Bologna
Have you recently been appointed to or are on the cusp of becoming a head of administration?
Are you eager to fast track your knowledge and understanding of the global mega-trends impacting higher education?
Are you looking for a way to extend your personal competencies to become an even more effective leader?
Then HUMANE's pathways programme for senior leadership development might just be the vehicle to help you make that next big step to become the most senior administrative professional in your university.
Our programme is designed to be an intensive, immersive learning experience where you will work in multi-disciplinary teams over a period of 10 months.
It will entail two short, concentrated residentials at the Università di Bologna, one on 16-19 April 2023 and another one on 18-20 February 2024. In between the residentials, you will attend several formal and informal online sessions.
Programme sessions will be led by a mixture of expert and senior university management practitioner speakers. Each team will grapple with a set task which they will commence work on at the April 2023 residential, and which they will present at the February 2024 residential in Bologna.
Get news about the next edition
Use the Keep Me Informed button to join the mailing list for news about the next edition.