Annual Conference Chair, speakers and moderators
Marianna Bom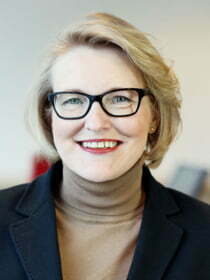 Annual Conference Chair; Chief Financial Officer, Aalto University, FI
Marianna Bom is the Chief Financial Officer of Aalto University, responsible for the University's financial management, campus and real estate development as well as administration of the group companies owned by the University.
Prior to joining Aalto University, she held several senior financial executive positions in the corporate sector. She holds an MSc. (Econ) from Helsinki School of Economics.
She is passionate about developing the University's leadership and administration, bringing the best practices from the corporate sector to Aalto University, without sacrificing the unique traditions of the three historic institutions that formed the University in 2010.
Calluna Euving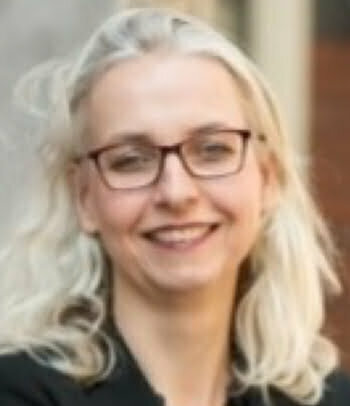 Chair – HUMANE; Secretary General, University of Amsterdam (UvA), NL
Calluna is the Secretary General of the University of Amsterdam (UvA), a research university with close to 40.000 students and a staff of over 9.000. She is also the Chair of HUMANE.
Calluna's international career has involved working in senior roles in various institutions of higher learning, but also other public organisations in the Netherlands and abroad. The secretary general of the UvA is, among other things, responsible for the policy and strategy departments as well as the university wide system of support staff; working closely with the Executive Board and acting as a bridge between the Executive Board and the faculties. In addition, she is in charge for the UvA's integrated safety, security and crisis management.
Prior to taking up her current post, Calluna was the Director of Finance and Operations at the Office of the Quartet Representative in East Jerusalem, the organisation set up to support Tony Blair's role in the peace process. Prior to this, she was chief of staff of the Mathematical Association of America and Centre Administrator at the BMW Centre for German and European Studies at Georgetown University in Washington D.C. Before moving abroad, she held various posts at Delft University of Technology. Calluna studied political science at Leiden University and did an Executive MBA at Georgetown University.
---
Oriol Amat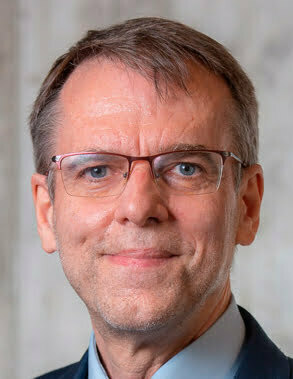 Professor of Financial Economics and Former Rector, Universitat Pompeu Fabra, ES
Oriol Amat studied at Autonomous University of Barcelona (PhD in Business Administration and Bachelor's degree in the same speciality), at ESADE (Bachelor's degree in Business Administration and MBA) and at the Stockholm School of Economics (International Teachers Programme). He has had visiting appointments at international universities, such as Linköping University (Sweden), Massey University (New Zealand), Université de Montpellier (France) and Diego Portales University (Chile).
As a professor at UPF since 1992, he has always been interested in the four main dimensions of academic life: research, knowledge transfer, teaching and management.
His lines of research include the analysis of the success factors of organisations, transformation processes and the ethical aspects of finance. He has directed more than fifteen theses and is the author of scientific articles and more than forty books. Some of his books have been translated into several languages (French, English, Portuguese). He also collaborates and is a member of the editorial board of several international scientific publications.
In the field of service in higher education, he has had different responsibilities at UPF. He has been rector of UPF (2021-2023), dean of the UPF Barcelona School of Management (2018-2021), director of the Department of Economics and Business (2003-2005), vice-rector for Economics, Information Systems and Services (1997-2001) and, specifically in the teaching field, he was director of the Centre for Teaching Quality and Innovation (2006-2011).
Maria Blanco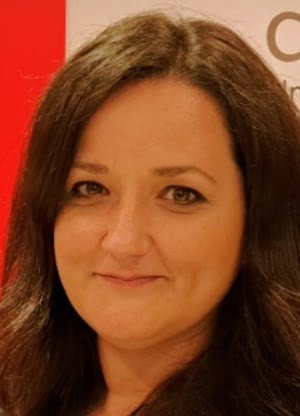 Head of International Engagement, Spanish Rectors'Conference (CRUE), ES
Maria Blanco is Head of International Engagement at Crue Spanish Universities since 2019, where her responsibilities mainly revolve around coordinating and supervising the implementation of Crue's International Strategy. This includes, but is not limited to, advancing Crue's international institutional relations with partners, and coordinating the participation of this association in diverse international projects of interest for the Spanish University System.
Maria holds a PhD in Politics from the University of Exeter, with a specialisation on organisational structures and strategic development and decision-making within different models of political organisations.
Arnold Boon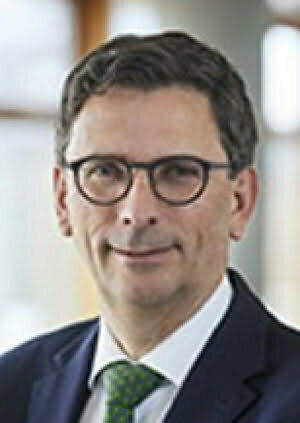 University Director, Copenhagen Business School, DK
Arnold Boon is since 2022 the University Director at Copenhagen Business School. He is a strategic leader with solid management skills and experience from higher education and research institutions. He previously was University Director and member of the Senior Management Team at Aarhus University. He is responsible for the University administration, including finance, HR, IT and digital transformation, student administration, research support and compliance. He is also responsible for real estate and campus development at the university. He has more than 18 years of experience with financial management and a wide experience in leading major change projects, digital transformation, continuous process improvement and organizational changes. He has an extensive network in higher education in Denmark and in Europe.
Earlier positions include Faculty Director at the University of Copenhagen at the Faculty of Health and Medical Sciences (2006-2015), Chief Financial Officer at the Danish Institute of Food and Veterinary Research (2004-2006), Head of Budget department at the Danish Agency for Food, Fisheries and Agri business (2002-2004), Executive Officer at the Danish Agency for Food Fisheries and Agri business (2000-2002), Executive Officer at the Institute of Agricultural Sciences (1999-2000) and Researcher at the Danish Institute of Agricultural and Fisheries Economics (1991-1998).
Nadine Burquel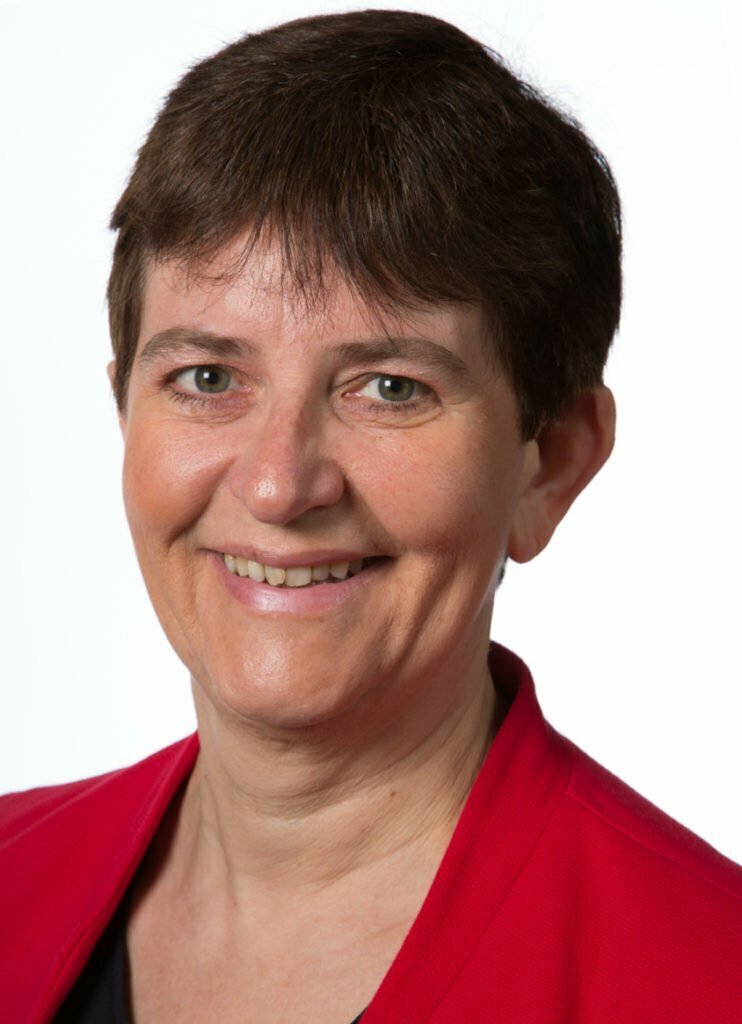 Winter School Director and Director General of HUMANE, BE
Nadine is the Director General of HUMANE. She works closely with the Chair and the governing bodies on HUMANE's strategic developments. She manages the HUMANE Office to offer the membership an attractive portfolio of professional development and networking activities. She has been involved with HUMANE since its foundation in the mid-nineties, until December 2022 as Executive Director of the three residential schools (the Barcelona Winter School, the Berlin Summer School and the Asia School).
Nadine has extensive director level experience, having worked with multiple international non-profit organisations, university networks and international boards. She has wide knowledge of leadership, governance and management in higher education institutions, and the global trends in the higher education sector. As EFMD Director of Business School Services she was responsible for a wide portfolio of large global events and communities of practices, interacting with business schools and universities in the wider Europe, North and Sub-Saharan Africa, Asia, Australia, the Middle East, the Gulf, as well as North and South America. More recently in Maastricht University she was strategic adviser to the leadership of the School of Business and Economics, advising on international accreditation, the internationalisation strategy, and delivering societal impact.
She has significant experience with EU (higher) education policy and programmes since the early days of the Erasmus programme. She has a strong track record of EU projects, leading large EU-funded European university networks and providing technical assistance to the European Commission. She is high level EU policy expert, working at system level in Brussels and beyond, carrying out capacity building and evaluations of EU interventions, having worked with EU Delegations in many countries.
Aurélia Carré de Lusançay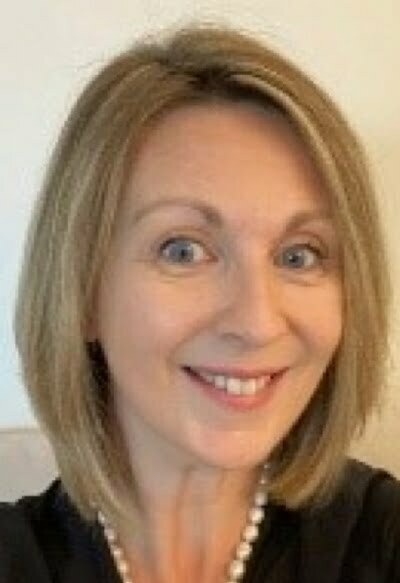 Director General of Services, Paris Evry University, FR
Aurélia Carré de Lusançay is Director General of Services at Paris Evry University, a university integrated in the University of Paris-Saclay. Paris-Saclay is a wide experimental University project which brings together multiple universities and higher education institutions in the Paris region.
Aurélia trained at the Regional Institute of Administration (IRA) in Nantes, has a degree in public law from the University of Nantes and a degree in auditing and control of public organizations from the University of Paris 1 Panthéon-Sorbonne. She is principal attaché of state administration.
Since 2001, she has held several positions of responsibility in various public institutions, under the supervision of the Ministry for Europe and Foreign Affairs and the Ministry of Higher Education, Research and Innovation; in mainland France and the overseas departments, as well as in Germany and the Central African Republic.
With education as the common thread of her successive assignments, Aurélia has expertise in the financial management of public institutions, the management and development of cross-functional and multicultural projects. Since September 2016, she has held the position of Director of Financial Affairs and Management Control of the Agency for French Education Abroad (AEFE).
Previously, between 2015 and 2016, she was Secretary General of the Cooperation and Cultural Action Service in Bangui (French Embassy in Central African Republic). From 2013 to 2015, she was Director General of Services at the University Centre for Training and Research in Mayotte (Indian Ocean), an initiative which she launched. From 2001 to 2013, she was Deputy Head of Budget and Institutional Supervision, between Paris and Berlin.
Albert Carreras de Odriozola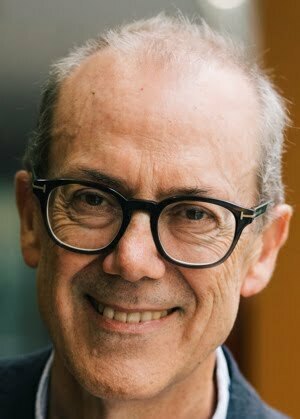 Director of ESCI-UPF, School of International Business affiliated to UPF, ES
Albert Carreras de Odriozola is the Director of ESCI-UPF, School of International Business affiliated to UPF.
Albert is also Professor of Economic and Business History at the Department of Economics and Business, Universitat Pompeu Fabra since 1991. At UPF he has been Director of the Department of Economics and Business, Deputy Vice-chancellor for Teaching, Planning, Evaluation and Doctoral studies and Dean of the School of Economics and Business. He was Professor of Economic History and Director of the Department of History and Civilization at the European University Institute in Florence, and Assistant and Associate professor of Economic History at the Department of Economic History at the University of Barcelona, as well as its Secretary. He earned his PhD in Economics and Business at Universitat Autònoma de Barcelona in 1983.
He has been a postdoctoral fellow at the Department of Economics at the University of California at Berkeley and Prince of Asturias Professor at the Centre for German and European Studies, School of Foreign Affairs, Georgetown University. He has been Secretary of the Spanish Economic History Association, President of the European Business History Association and President of the Research Council of the European University Institute. From January 2011 to January 2013 he served as Secretary for Economy and Finance at the Department of Economy and Knowledge, Generalitat de Catalunya, and from then to January 2016 he became its Secretary General.
Laia de Nadal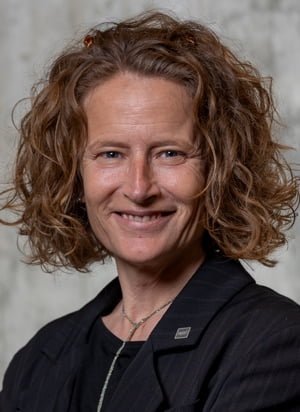 Rector, Universitat Pompeu Fabra, ES
Laia de Nadal is the Rector of Pompeu Fabra University (UPF) from March 2023. She has also been vice-rector for Knowledge Transfer at UPF (2021-2023).
She is a full professor in the Department of Medicine and Life Sciences (MELIS) at Pompeu Fabra and co-directs the Cell Signalling Research Group, affiliated to the Barcelona Institute for Research in Biomedicine (IRB), which studies how cells respond and adapt to changes in their environment. In addition, she is a member of different scientific panels and has been awarded the ICREA Academia prize in the 2012 and 2020 editions. In the field of management, she has been deputy director of the Department of Health and Life Sciences.
She graduated in Veterinary Medicine from the Autonomous University of Barcelona and later obtained her PhD in the same discipline, specialising in Molecular Biology and Biochemistry, in 2000. Later, she did postdoctoral research as a Ramón y Cajal researcher at the Pompeu Fabra University and at the Eidgenössische Technische Hochschule (ETH) in Zurich.
Oriol Escardíbul
General Manager, Universitat Pompeu Fabra, ES
Oriol Escardíbul has a BA in Economics & Business Management from the University of Barcelona (UB), a MA in Economics & Management of Local and Regional Governments (UB), a MA in Industrial Relations (University of Warwick), and a PhD in Applied Economics (UB). He has had visiting appointments at international universities from Latin America as well as at Cambridge University.
He has been a professor in Political Economy as well as in Economics of Education at the University of Barcelona (1994-2018).
He has participated in many books and academic articles as well as directed several theses in Economics of Education and University Management. He has been president of the Spanish Association of Economics of Education (2016-2018). He has also been Vice-rector for Finance at UB (2016-2018). Director of the Research Programme on Human Capital at the Barcelona Institute of Economics (IEB) as well as Director of the Teaching innovation group of economics at UB (2014-2018).
He was appointed as general manager of the University of Barcelona (2018-2021). From 2021-2022 he has been an adviser of the Social Councils of the Catalan public universities in the Catalan Association of Public Universities (ACUP). Since April 2023 he is the general manager of the University Pompeu Fabra.
Thomas Estermann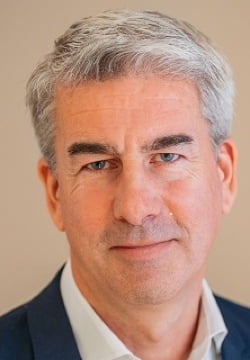 Director Governance, Funding and Public Policy Development, EUA, BE
Thomas Estermann is Director for Governance, Funding and Public Policy Development with responsibilities for EUA's work aimed at strengthening universities' autonomy, governance, management and their financial sustainability.
Before joining EUA in 2007, Thomas Estermann was Deputy Head of Strategic Development and Deputy University Director at the University of Music and Performing Arts, Vienna, a member of the universities' senate and involved in several reforms in higher education in Austria. Before entering the University in 1997, he pursued a career as a lawyer.
Thomas is member of several European and national committees, expert groups, editorial boards, advisory groups and contributes on a regular basis to higher education management programmes and national higher education reform processes. He has published on the topic of university funding, governance and management.
He holds a Master's degree in law from the University of Vienna.
Josep-Maria Garrell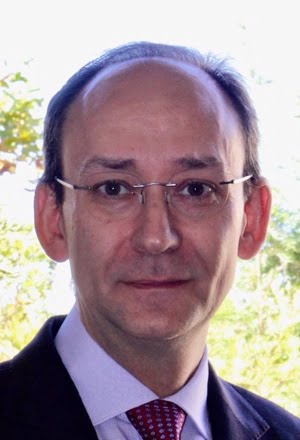 EUA President-Elect; former Rector, Universitat Ramon Llull, ES
Prof. Josep-Maria Garrell is EUA President-Elect and former rector of Ramon Llull University. He was also president of CRUE (Spanish National Rectors Conference) from 2021 to 2022.
Prof. Garrell holds a Computer Engineering degree from Politecnical University of Catalonia, and a PhD in Electronic Engineering from Ramon Llull University. His academic activity was focused on massive parallel computation, artificial intelligence and machine learning.
Since 1998, he has held several positions at URL's rector's office: Secretary of the Research Commission (1998-2002); Delegate of the Rector for ICTs (2000-2002); Vice-Rector for Research and Innovation (2002-2010); Secretary General (2006-2010); and Vice-Rector for University Policy (2010-2012). During his mandate as Secretary General, he led the project Aristos Campus Mundus 2015 (ACM), which was awarded the Campus of International Excellence label by the Spanish Ministry of Education and Science.
From 2014 to 2018, he was a member of the Catalan Parliament Advisory Council on Science and Technology (CAPCIT) representing Catalan private non-profit universities. In May 2015, he was appointed member of the Permanent Committee of the Conference of Spanish University Rectors (CRUE) and from January 2016 until mid-2019, he was CRUE representative at the EUA Council and General Assembly. In 2019, he was elected to the EUA Board.
In July 2020 Professor Garrell took up the presidency of The Strategic Alliance of Catholic Universities (SACRU), a network of eight Catholic or Christian-inspired universities from around the world dedicated to research and teaching excellence through global engagement and collaboration."
Paul Greatrix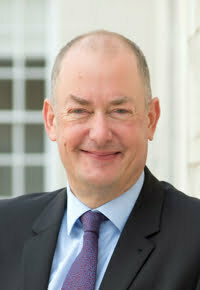 Registrar, University of Nottingham, UK
Dr Paul Greatrix is Registrar at the University of Nottingham, a post he was appointed to in January 2007. Prior to this he was Deputy Registrar at the University of Warwick. Earlier positions at Warwick included Director of Student and Ancillary Services, Acting Registrar, Interim Director of the National Academy for Gifted and Talented Youth and Senior Assistant Registrar with responsibility for quality issues. Before joining Warwick in 1998 he was at the University of East Anglia for six years, where he also worked on quality matters, and Staffordshire University.
As Registrar he is responsible to the Vice-Chancellor for the academic administration of the University. As well as being Secretary to the statutory bodies of the University and a member of University Executive Board, the Registrar manages the provision of a broad range of professional services for prospective students, current students and staff.
He was chair of the HUMANE Round Table for a period before being elected to the HUMANE Executive Committee in 2021.
Paul read English Language at the University of Edinburgh, and holds a PhD from the School of Education at the University of East Anglia.
Until recently he blogged regularly for Wonkhe as Registrarism but continues to produce a podcast 'University Registrars Talking About Stuff.'
Esa Hämäläinen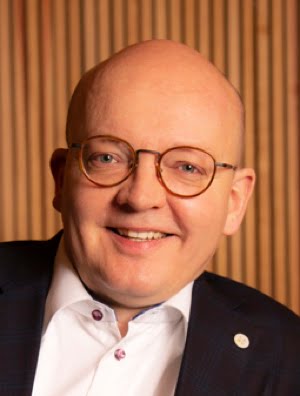 Director of Administration and the Secretary General of the Board, University of Helsinki, FI
Esa Hämäläinen is currently the Director of Administration and the Secretary General of the Board at the University of Helsinki. He began his career in 1989 in student politics at the Helsinki University Student Union and continued it in various administrative roles at the University of Art and Design Helsinki.
Since 1998 he worked at the University of Helsinki as research policy advisor, evaluation coordinator and director of central services. He is specialised in higher education and research policy, evaluation processes, service development and organisational changes.
From 2008 till 2011 he was the Director of Administration at the Theatre Academy Helsinki and led the change from state agency to an autonomous university under public law.
At the University of Helsinki he has led major change process for balancing university finances and also the reorganisation and consolidation of university services. He sits in the Board of Directors of service companies and is the former Chair of HUMANE.
Ragnhildur Ísaksdóttir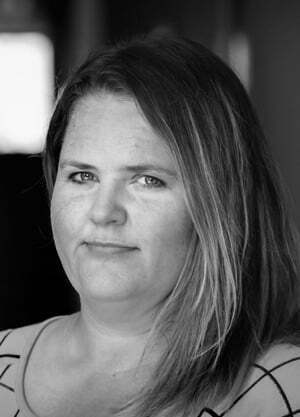 HR Director, University of Iceland, IS
Ragnhildur Isaksdottir is the Director of the Human Resource Division at University of Iceland. The Director of Human Resource is responsible for the work environment, training, leadership development, recruiting and workplace equality. She has a professional background in Human Resource Management and Political Sciences.
Ragnhildur has worked in the University of Iceland since 2019, she has participated in serval projects regarding management and strategy for the University of Iceland.
Prior to joining University of Iceland, she held a senior HR executive position in Reykjavik municipality, worked as Human Resource specialist, project manager and training specialist both in public and private sector.
Tiina Kosunen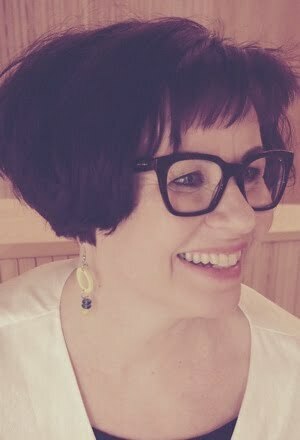 Head – Conference and Events Services, University of Helsinki, FI
I am Tiina Kosunen from the University of Helsinki Finland and all-around in academic administration since 1992. Currently I lead the brilliant conference and event services team, which is tasked with providing meeting and event services at Think Corner, supporting more than 100 conferences organised at the University every year, and coordinating main University events, such as the opening of the academic year and the University's anniversary celebrations.
We also contribute to the organisation of faculty-specific graduation ceremonies and conferment ceremonies – in other words, you can always find us where the party is! My passion is to act as an excellent development partner. I am an experienced and enthusiastic development and management professional. My background is deeply rooted in co-operating with people, and I have a demonstrated track record in team-building and event-organising. I have held several positions within the University of Helsinki, where my tasks have included a wide variety ranging from successfully creating and implementing new services into acting as a product owner in building digital applications. I enjoy working in a changing environment and with new agendas – and I truly loved my Winter School experience in 2009 in Valencia!
My expertise include
• Higher Education Policy
• International Human Resources Management
• Internationalisation Strategy, Processes and Implementation
• Change Facilitation and Change Management
• Service Design
• Coaching and Training
• Conference and Event Management
Remco Kouwenhoven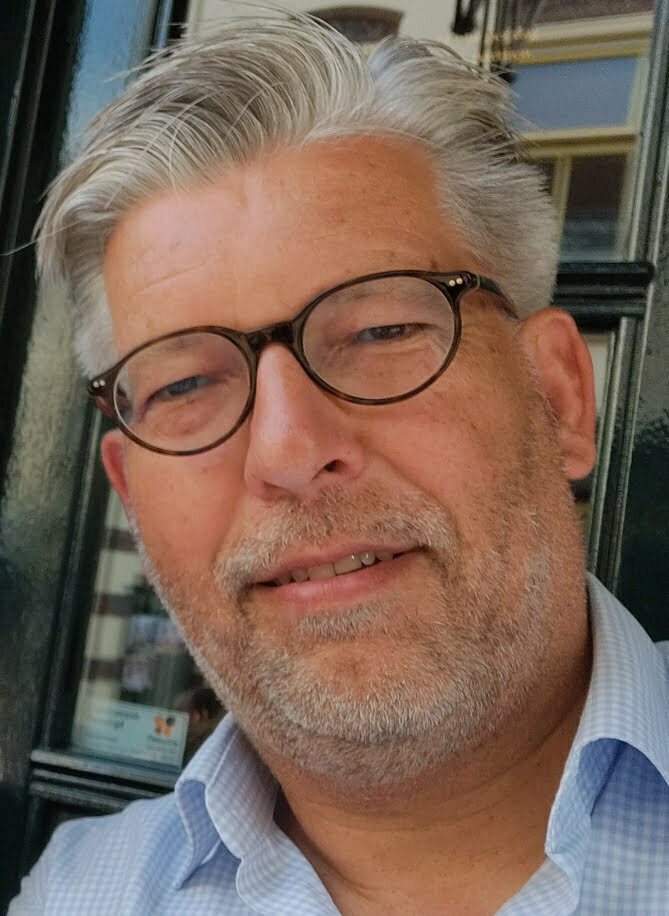 Director Alumni relations and Philanthropy, Ubbo Emmius Fonds, University of Groningen, NL
Remco was formally trained as an economist and worked several years at university and as a regional economic policy consultant. He has 14 years of active service to the community in the form of a membership of the city council of Groningen and deputy mayor of Haren.
After a 25 year career outside of academia, 2019 offered him the opportunity to return to his Alma mater, where he is now director of Alumni Engagement and Philanthropy.
Neil McGillivray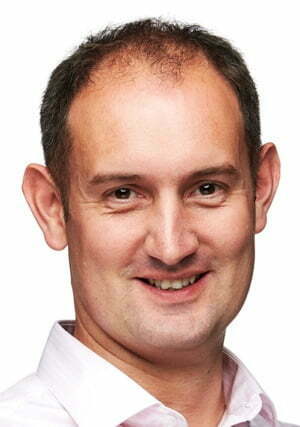 Chief Operating Officer, The Bayes Centre, University of Edinburgh, UK
Originally joining the University of Edinburgh as a Youth Apprentice in August 1994, Neil has been Chief Operating Officer of the Bayes Centre since August 2018. Leading on strategy development, resourcing and the implementation of services and activities in support of the institution's Edinburgh & South East City Region Deal commitment, Neil plays a key role in embedding the objectives of the programme across the contributing academic units and professional services groups.
Providing leadership in the design and implementation of a unique portfolio of innovative programmes, he is focussed on strengthening the alignment of academic and research strategy with the wider Data-Driven Innovation initiative. Neil convenes the Bayes Executive Group and is a member of various other University strategic management and leadership groups.
Appointed as Edinburgh's Alan Turing Institute University Liaison Manager in October 2020, Neil has a breath of cross-disciplinary expertise in resource management, strategic planning, transformational change, benefits realisation, academic liaison and curriculum development. He has previously served in senior University of Edinburgh Director of Professional Services positions, and as a seconded Service Excellence Programme Lead in Student Administration & Support.
Neil is also a member of the HUMANE Residential Schools Alumni Steering Committee.
Paul McSweeney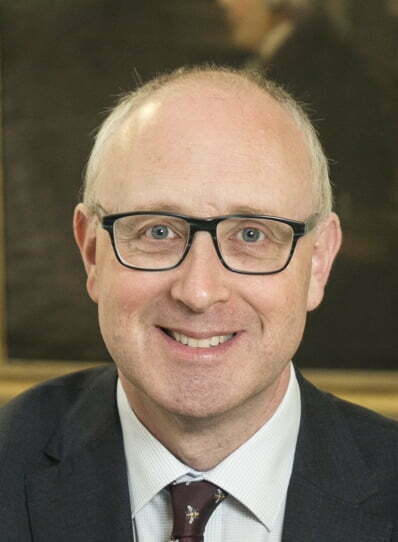 Vice-President for Learning and Teaching in University College Cork, IE
Professor Paul McSweeney is Vice-President for Learning and Teaching in University College Cork, Ireland. His office coordinates the activities of the University's Centre for the Integration of Research, Teaching and Learning (CIRTL), Adult Continuing Education (ACE), Centre for Digital Education, Skills Centre, Examinations Appeals, the Language Centre the university's Library system and Cork University Press, together with responsibility for delivering aspects of the University's Academic Strategy and strategic plan. As Professor of Food Chemistry, he has an active research profile in dairy chemistry and cheese science. He is the co-author or co-editor of 15 books and numerous research papers and in 2009 he was awarded a higher doctorate (DSc) on published work by the National University of Ireland.
Prof McSweeney has considerable leadership experience in higher education. He was vice-head of school, vice-head of the College of Science, Engineering and Food Science, interim Head of College, a governor of the university (2015-2018) and member of its Finance Committee and head of the School of Food and Nutritional Sciences. He was appointed Vice-President for Learning and Teaching in 2018 and acted as Vice-President for External Relations for five months in 2020. He is also a member of the board of Ireland's National Forum for the Enhancement of Teaching and Learning in Higher Education.
Christoph Mülke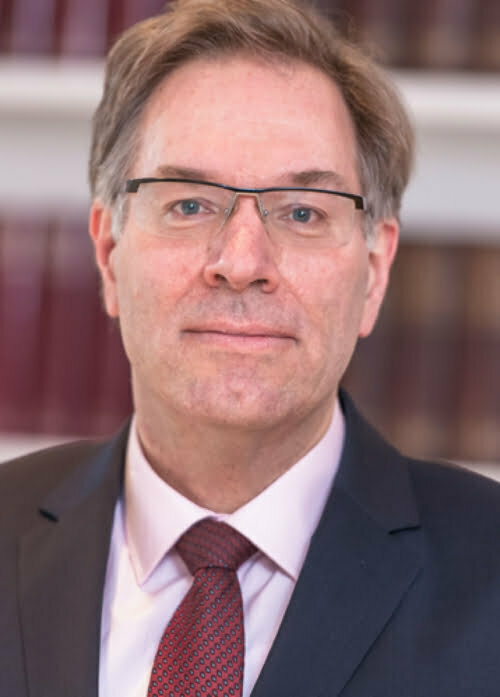 Vice President for Finance and Administration, Ludwig-Maximilians-University Munich, DE
Christoph Mülke has been Vice President for Finance and Administration of LMU since May 2010. He has vast experiences in science management. As Vice President, Christoph serves as Head of LMU's Central Academic Services and Administration. He also holds the office of Chief Financial Officer (CFO).
Christoph obtained his doctoral degree in Classics from Eberhard Karls University in Tübingen. In 1999, he joined the Office of the German Council of Science and Humanities ("Wissenschaftsrat") in Cologne. There he worked in various positions, including those of a Deputy Director of the Department of Higher Education and Research Training and as Personal Assistant to the Chairperson and Secretary-General. In 2005, he came to LMU as Head of the Strategy Office.
In addition, Christoph is a speaker for the Vice Presidents for Finance and Administration of all Bavarian universities. He is also a member of the boards of the Studentenwerk München (Munich Student Union) and the Internationales Begegnungszentrum der Wissenshaft (International centre for encounter for scientists) as well as of the Münchener Universitätsgesellschaft (alumni organisation of the university) and g.a.s.t., the Gesellschaft für Akademische Studienvorbereitung und Testentwicklung.
Margit Nothnagl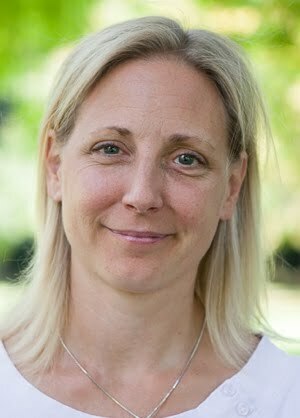 Faculty Director, Swedish University of Agricultural Sciences, SE
Dr. Margit Nothnagl is a Faculty Director at the Swedish University of Agricultural Sciences (SLU) since 2011. Before that, she worked for four years as a coordination director of studies at SLU.
As a Faculty Director she is working as a generalist within academic administration. She works together with the Deans of the faculty of Landscape Architecture, Horticulture and Crop Production Science with faculty management and is head of the faculty office with about 50 employees. Since the faculty is situated at one of the three main campus areas of SLU, she is also representing the university director at campus Alnarp (in southern Sweden) and responsible for the coordination of all university professional services on campus.
Currently her main tasks are support within strategic research and academic career development and financial strategies of the faculty. She is also working with campus development, especially focussing on preparations before the establishment of new university buildings and a train stop at campus in 2026 as well as the formation of several living labs.
Margit is an alumni from the HUMANE Winter School 2013 and since March 2022 she is the chair of the HUMANE Residential School Alumni network.
Nicola Owen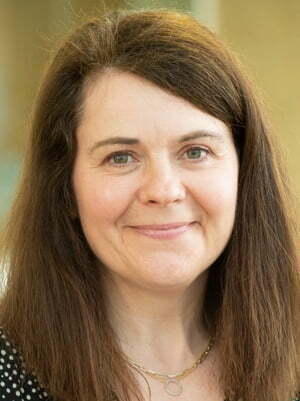 Deputy Chief Executive (Operations), Lancaster University, UK
Nicola Owen is the Deputy Chief Executive (Operations) at Lancaster University, where she has led the Professional Services since 2013. As Deputy Chief Executive (Operations), she has responsibility for the following administrative divisions working also with the Director of Finance and Executive Deans, as the Head of Administration for the effective delivery of operational services across the University.
As University Secretary she has responsibility for the operation of governance and support to Council as well as a number of other legal, governance and licensing roles.
Nicola has been the Chair of the Association of Heads of University Administration since April 2020 and has recently been re-elected for a further period of three years from April 2023.
Prior to moving to Lancaster University, Nicola has held roles at the University of East Anglia and the University of Warwick. She was a member of the AUA Trustee Board between 2013- 19 and represents the UK in HUMANE (the European Network for Heads of University Administration).
Susi Poli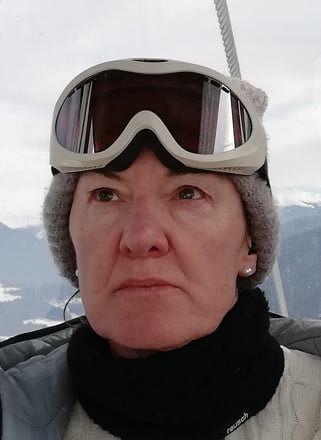 Head, Staff Engagement and Development, University of Bologna, IT
Susi joined the Winter School (WS) in 2008 that was when she came across the field of Higher Education Management (HEM) and realised the potential of engaging herself with this knowledge for the sake of the workplace/institution; that WS became therefore a tipping point for her career.
Since then, she has studied HEM from varied perspectives as a HE professional and a scholar moving from the MBA in HEM at the Institute of Education-IOE to a professional doctorate at UCL IOE (Prof. Celia Whitchurch, the first to investigate professional staff and their blended or third space identities, was her doctoral supervisor). In so doing, she's relied on this hybrid profile to be able to co-create knowledge for peers.
Currently, she works in the Education division of the University of Bologna as the head of Staff Engagement and Development; this is the context where she designs and runs bespoke seminars to bring her knowledge of HEM to educational support managers. Previously, she was campus registrar in Rimini and research manager in Italy and abroad.
As an international scholar, she has covered issues of professional development, women's leadership in HE, and Research Management and Administration. This latter is the field she has explored more widely in professional and academic settings and several chapters of the books Research management Europe and beyond (2018) and, more recently, in The Emerald Handbook of Research Management and Administration Around the World (forthcoming, 2023).
Raul Ramos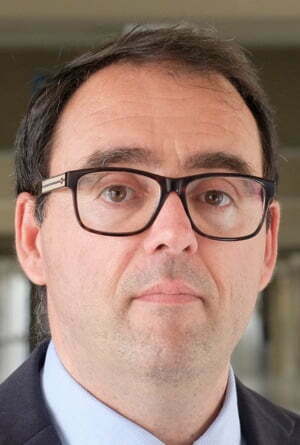 Vice-Rector for Internationalisation Policy, University of Barcelona, ES
Raul Ramos is the Vice-Rector for Internationalisation Policy at the University of Barcelona (member of CHARM-EU alliance). He is a Full Professor at the Department of Econometrics, Statistics and Applied Economics of the University of Barcelona, researcher at the Regional Quantitative Analysis Group (AQR-IREA), IZA Research Fellow, GLO Fellow and member of the Euro-Mediterranean Economists Association (EMEA).
His research interests include labour market analysis from both regional and international perspectives, with a specific focus on globalisation, inequality, unemployment and migration.
He has published extensively on these topics and participated in different research and knowledge transfer projects (European Commission, European Parliament, OECD, UNESCO, Eurofound, among others). He is currently Co-editor of the European Journal of Development Research, C-Co-Director of the Revista de Economía Laboral/Spanish Journal of Labour Economics and Associate Editor of Regional Studies, Regional Science.
Riitta Silvennoinen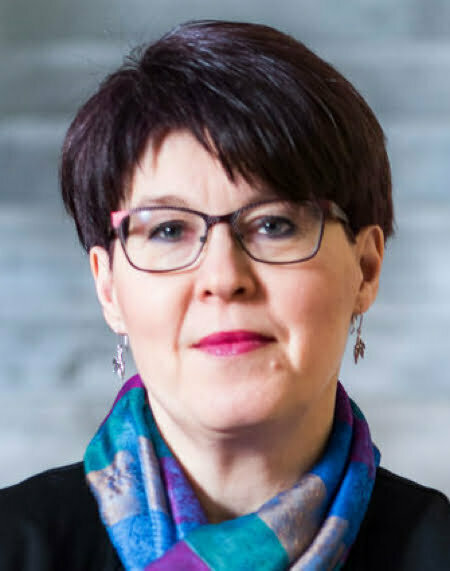 Chief Human Resources Officer, Aalto University, FI
Riitta Silvennoinen, MSc (Econ.), MBA, is responsible for the human resources management department, including competence and leadership development.
Her previous position was as Nokia's VP, Global HR Centre of Expertise. She has been employed by Nokia, Nokia Siemens Networks and Nokia Networks in a variety of human resources management roles since 1997.
Prior to this, she worked at the Helsinki School of Economics' International Centre.
Andrea Silvestri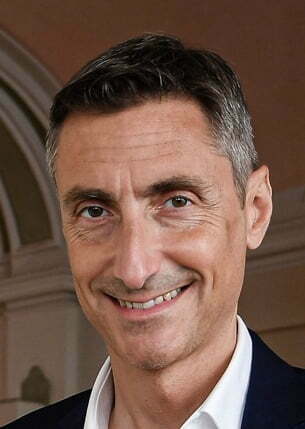 General Director, University of Turin, IT
Since 2021 Andrea Silvestri is the General Director of the University of Turin, the third in Italy by size, with 82,000 students and 4,000 staff.
As the University's general manager, he is responsible for the overall organisation and management of the University services, leading the University staff, and managing the University infrastructures and financial resources.
Prior to joining the University of Turin, Andrea developed his professional career in the consultancy sector, in the mega events organisation (Olympic Winter Games) and in the philanthropic institutions, with different roles in Italian and European organisations.
He has been part of the governance of the European association of foundations (Philea, formerly EFC) and is currently a member of the Supervisory Board at the European Cultural Foundation.
Ken Sloan
Vice-Chancellor, Harper Adams University, UK
Professor Ken Sloan joined Harper Adams as Vice-Chancellor on 1 November 2021. Professor Sloan has extensive international experience in leadership, governance, administrative and commercial activities.
Previously, Ken was at Monash University in Melbourne, Australia, serving as the inaugural Deputy Vice-Chancellor (Enterprise and Governance). As a member of the University Executive, Professor Sloan was responsible for providing University-wide leadership and strategic support for the creation and acceleration of major partnerships, government relations, precinct development, new revenue creation, commercialisation, innovation, entrepreneurship, strategic intelligence, group governance and institutional risk.
He has previously held roles as Registrar and Chief Operating Officer at the University of Warwick; as a Business Development Director, Universities and Higher Education, with SERCO; and as Special Advisor to the Stephen A. Schwarzman Education Foundation, based at Tsinghua University in Beijing, China. He continues to serve as a panel chair for the Schwarzman Scholars annual selection process.
Professor Sloan has chaired and served on the boards of a number of institutional subsidiary companies, boards and international fundraising and development trusts. He chaired the boards of Monash Investment Holdings and Monash College, the Audit and Risk Committee of the IITB-Monash Academy and the Monash Technology Transformation Institute (Shenzhen) Executive Committee. He served on the boards of BioCurate Pty Ltd, Warwick University Enterprises (Australia), and as Chair of the Victorian Heart Institute Strategic Advisory Board. He served as sector representative on the Federal Austrade Agriculture 4.0 Steering Committee and previously as Chair of the Coventry Partnership, ethics adviser to Coventry City Council, Chair of Governors of Woodway Park School and Community College, governor of the WMG Academy for Young Engineers and a board director of the Midlands Arts Centre. He was chair or member of the University of Warwick's fundraising trusts in Singapore, South Africa and Hong Kong.
He graduated with an MA (Hons) from the University of Glasgow, an MBA from the Warwick Business School, and is a member of CPA Australia. He is a Fellow of the Association of University Administrators (FAUA) and a Fellow of the Royal Society for the Arts, Manufactures and Commerce (FRSA).
Francesc Subirada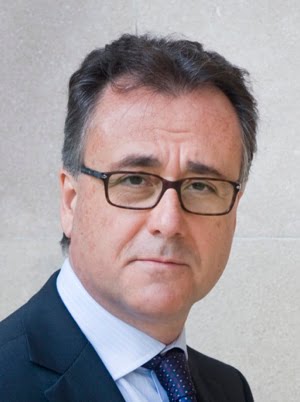 Director of the UPF Initiative for the Citadel of Knowledge, ES
Francesc Subirada was born in Barcelona in 1962. He holds a degree as Chemical Engineer from the Sarrià Chemical Institute (IQS), and a Master in Business Administration from the Open University Business School (OUBS, United Kingdom).
He is currently Director of the Pompeu Fabra University Initiative (UPF) for the Citadel of Knowledge. Prior to that he was Director General of Research of the Generalitat de Catalunya between 2016-2018 and founder and Associate Director of the Barcelona Supercomputing Center (BSC) since its inception in 2005 until 2016. The BSC is a public body under the Spanish and Catalan governments and the Polytechnic University of Catalonia (UPC).
Frances Subirada is Member of several boards at European level in the field of Research and Innovation in information and communication technologies, with special emphasis on the European supercomputing strategy.
From 2000 to 2004 he was also Associate Director of the IBM-UPC Joint Research Institute and Director of the IBM Centre for Advanced Studies (CAS) in Barcelona. From 1989 to 1999 he worked at IBM, being responsible for various strategic, technical and business positions.
His main professional interests are Research Strategy and Management, understood as one of the fundamental drivers of the competitiveness of the nations and the quality of life of its citizens. Throughout his career he has collaborated continuously with Universities and Public and Private Research and Innovation Centres nationally and internationally.
Nic Van Craen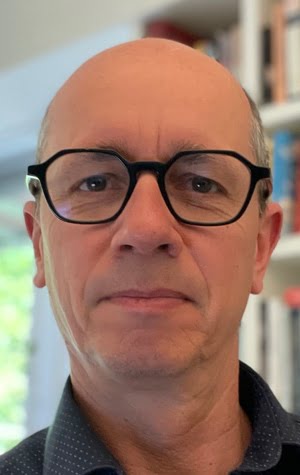 General Manager, Vrije Universiteit Brussel, BE
Nic Van Craen is general manager of the Free University Brussels (VUB). He holds overall responsibility for the administrative, logistical and financial management of the university and is advisor to the rector and his vice-rectors towards policy making and the university strategy.
He started working at the university in 1996 as policy advisor for the student services and became coordinator of that department in 2000. In 2003 he became financial manager responsible for budgeting and financial policy and joined the Winter School in 2004 when he was still a junior member of the executive committee of the university.
In 2011 he installed the department of strategy and policy making for the then appointed rector and became general manager in 2013.
He has been involved in several strategic projects for the university and has mandates in different university linked organisations as incubators, student services and the development of new research campuses.
He has got main interests in impact-driven policy making, entrepreneurship and multidisciplinary approach, revenue creation, data driven intelligence and institutional risk. His aim is to install the right eco-system on which education, research and services to society of the university can flourish
Bart van de Laar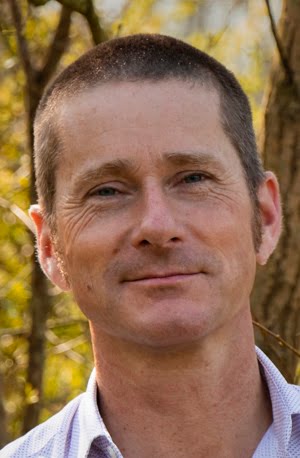 Programme Leader International Affairs, Utrecht University, NL
Bart van de Laar oversees the Utrecht University international strategy, including partnerships, student and staff journey and the universities warm welcome for all.
Bart is an inclusive innovator at the interface of science and society with an keen eye for international collaboration. Impact-driven, he contributes to transparency and trust through clear structures.
He brings over twenty-five years' experience in national and international programmes in higher education (Utrecht University, University of Groningen and Surf Foundation).
Alumnus of the 2018 HUMANE Asia Pacific school.
Karen Vandevelde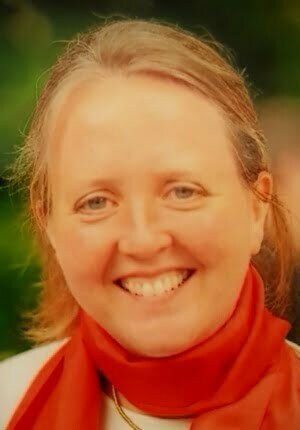 HR Director, Antwerp University, BE
Karen Vandevelde is the HR Director at Antwerp University since 2018, after a long career as research policy advisor at Ghent University (2006-2018). She oversees the implementation of HR policies as well as their operational processes, including recruitment & selection, career development, appraisal & rewards systems and academic leadership. She represents Antwerp University in the HR Working group of the Flemish Rectors' Conference (VLIR), in the Research Policy working group & Academic Careers working group of YERUN, and in the formal national negotiation committee of the government, union representatives and institutions.
Many of her pet projects are to be situated at the intersection of research policies and HR policies. She has taken on the role of Advisor or Expert in a number of working groups for the Flemish Council for Science and Innovation, the Flemish Royal Academy of Science and the Arts, the OECD (Careers of Doctorate Holders project), the European Commission (DG RTD) and a number of consultancy-led projects related to research policy, HR and researchers' careers.
Karen is committed to making universities a great place to work, despite the increasing pressures on academics in terms of career insecurity, competitive funding acquisition, leadership challenges and work-life balance. In order to keep challenging her own career choices, she enjoys being a mentor in the postdoc career mentoring programmes of Antwerp University as well as Ghent University.
Karen holds a MA Degree from Ghent University (1996) and a PhD Degree in Arts (2001) from the National University of Ireland, Galway.
Koen Verlaeckt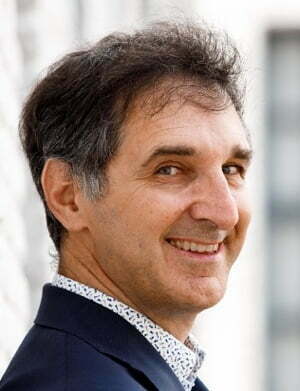 Secretary-General VLIR, Flemish Inter University Council and NEWLEAD partner, BE
Koen Verlaeckt was born in 1966 in Dendermonde, Belgium. He obtained his university degree in history and his Ph.D. degree in archaeology at the University of Ghent.
In 1997 he joined the Flemish Science and Innovation administration as a senior researcher, since 2003 as head of the Technology and Innovation Division. In 2006-2007 Koen was Head of Cabinet and senior advisor for science and innovation policy.
Between 21 April 2008 and 31 March 2018 he headed the Flanders Department of Foreign Affairs as Secretary General. As of 1 April 2018 Koen leads the Flemish Interuniversity Council (VLIR) as Secretary General.
Oliver Vettori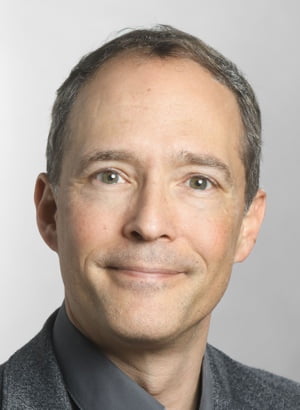 Head, Programme Management and Teaching & Learning Support, WU Vienna, AT
Dr. Oliver Vettori is Dean for Accreditation and Quality Management as well as the Director of the Department for Program Management and Teaching & Learning Support at WU. As such he holds responsibility for WU's international accreditations and manages WU's program portfolio and central teaching and learning policies and processes, including digitalisation of teaching and learning .
He has been working as an expert in the area of quality assurance and higher education development for more than a decade in more than 50 different countries, including work for EUA, ENQA, ESU, UNESCO, EU-SHARE and various international higher education agencies (e.g. EKKA, EVALAG, FINEEC, QQI, Quality Iceland and SKVC) and higher education institutions. Oliver Vettori has been (co)teaching courses on academic writing, public management, research methodology, organisational behaviour and evaluation theory at WU, the University of Vienna, the Central European University and for various other institutions.
As a research associate at the Institute for Organisation Studies he has authored dozens of publications in the area of higher education, quality management, organisation theory and organisation culture. Dr. Vettori has been involved in a variety of European projects (e.g. ERASMUS+, HORIZON2020) and is currently leading the teaching and learning activities of the ENGAGE.EU European University alliance.
Susanne Wallmark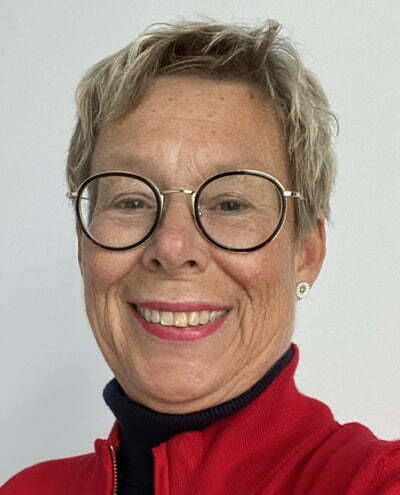 University Director, Malmö University, SE
Susanne Wallmark has worked for 15 years in the public sector in Sweden and for 6 years at KPMG as an expert in governance.
In 2006 she started to work at Lund University, first as Chief Audit Executive and later as Head of planning and evaluation.
She attended the Winter School in 2011 and the year after she started her position as University director at Örebro University.
Since 2014 Susanne is the University Director at Malmö University. Susanne chairs the University Director network in Sweden and she is a member of Executive committee of HUMANE since 2015.
Carla Zaldua Aguirre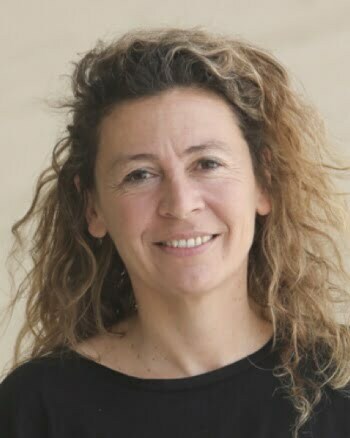 CEO & Co-founder of acceXible, technology start-up, ES
Carla is a serial entrepreneur with experience in bringing R+D projects to market. She is currently the CEO of accexible, a startup focused on detecting diseases through speech analysis. She is also part of the founding team of code4jobs, startup focused on digital skills training for unemployed people.
Carla Zaldua graduated (MSc) in Information and Communication Systems at the London School of Economics and in Political Sociology at the University of Deusto. Recently, she has been appointed as one of the most influential women innovative entrepreneurs by the Spanish government.