Study Visit Speakers
Wayne Andrews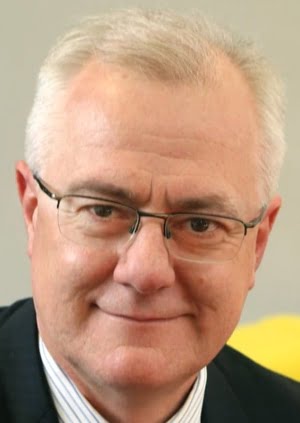 Chief Financial Office, University of Sydney, AU
Wayne is the University of Sydney's Chief Financial Officer, a position he has held since March 2016. He plays an important role in securing the financial health of the University, and his focus is aligning the University's financial plan, risk management, capital, investment, funding strategy and systems, with the scale and ambition embedded in the University's strategy.
Wayne has more than 25 years of international experience leading sales, strategy, finance and operations across a range of diverse sectors including technology, transport, security, maritime, Investment and health. Wayne was formerly the Asia Pacific Vice President of Finance for both Oracle Corporation and Brinks Security. He holds a Master of Applied Finance from Macquarie University, a Bachelor of Business from UTS, is a graduate of the Australian Institute of Company Directors and is a Fellow of the Australian Society of CPAs. Leveraging a career spent at the cutting edge of technology, Wayne also founded the Automation and Innovation Hub in 2018.
Paul Campbell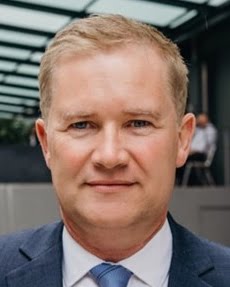 Deputy Chief Operating Officer and Director, Campus Leadership, Australian Catholic University, AU
Paul Campbell is responsible for campus leadership, capital planning, strategic infrastructure programs and future campuses. Paul has held several leadership roles in higher education, professional and financial services. He has a track record in scaling infrastructure to support complex national organisations. Recently Paul successfully led a bid for a $45M grant for a STEM Centre at the ACU Strathfield Campus, and is leading the implementation.
Paul's previous ACU roles include Program Director, Blacktown Campus Establishment, Director Properties and Facilities and Director Information Technology. He is also the Board Chair of CAVAL Limited a library resources business, and previously a company director with AARNET and VERNET telecommunication companies. Prior to ACU, Paul held ICT leadership roles with Clayton Utz, Commonwealth Bank, Zurich Australia, and Deloitte. Qualifications include Master Business and Technology (UNSW), Australian Institute of Company Director graduate diploma (GAICD) and Organisational Coaching (Level 2).
Sharone Ciancio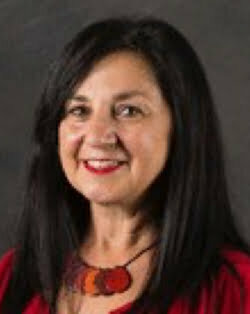 Director, Service Delivery & Improvement, Australian Catholic University, AU
Sharone Ciancio has worked in the tertiary education sector for over 20 years in a range of leadership and management roles, which initially focused on the student experience and then broadened to corporate services, when she joined Australian Catholic University as the Director of Service Delivery & Improvements.
In this role Sharone leads university programs that focus on transforming and enhancing service delivery and business/service improvements, and lead a major service management integration program called "Service Central" which provides a single service point for university staff to access services and information across multiple service areas via one unified team and platform. Sharone holds a Bachelor of Behavioural Sciences, a post Graduate Diploma in Educational Counselling and Master of Tertiary Education Management.
She is also a registered psychologist with a keen interest in organisational and cultural change whilst engaging people through the experience.
Derek Cordwell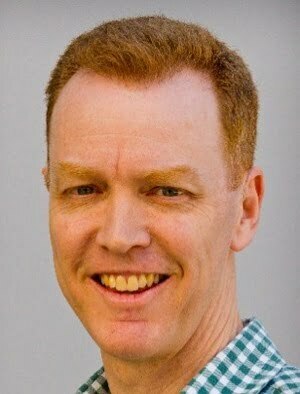 Director, Administrative Division, Queensland University of Technology, AU
Derek Cordwell is Director, Administrative Division at QUT. Located in the Office of the Vice-President (Administration) and University Registrar, Derek draws upon 25 years of experience within the Australian higher education sector to provide high-level policy and strategic advice to the University Registrar and senior staff across the University. That advice extends to non-academic student services and support (admissions, graduation, sport, medical services, and equity support), corporate services support (HR, Governance, Health and Safety), and virtual and physical infrastructure support.
As the University's Crime and Corruption Commission (CCC) Liaison Officer, and Public Interest Disclosure (PID) Contact Officer, Derek provides advice on and coordinates responses to a wide range of complex and sensitive matters involving both staff and students of the University.
Prior to his current role Derek led the Student Support and Curriculum team within QUT's Faculty of Health, with oversight of all specialist student support activities, and curriculum design, review, approval and accreditation initiatives.
Michelle Crosby
Chief Operating Officer, Charles Sturt University, AU
Michelle is a people focused and transformative leader with deep experience across government (Commonwealth and State) and the private sector. Michelle's experience in Senior Executive roles spans governance, service delivery, corporate, IT and program management.
Prior to joining Charles Sturt, Michelle was the Deputy Registrar of the Australian Business Registry Services at the Australian Taxation Office. In this role, Michelle was accountable for overseeing all of Australia's corporate and business registry services, including nine million Australian Business Number holders and three million companies.
Throughout her career, Michelle has always been passionate about promoting inclusivity and helping to create meaningful change. This includes a strong focus on supporting our First Nations staff, raising cultural awareness and improving services offerings for our First Nations Communities.
Michelle holds a Masters of Business Administration, a Masters of Human Resource Management and a Bachelor of Business (Accounting). Michelle is also a Fellow of the Certified Practicing Accountants and a Graduate Member of the Australian Institute of Company Directors.
Ritva Dammert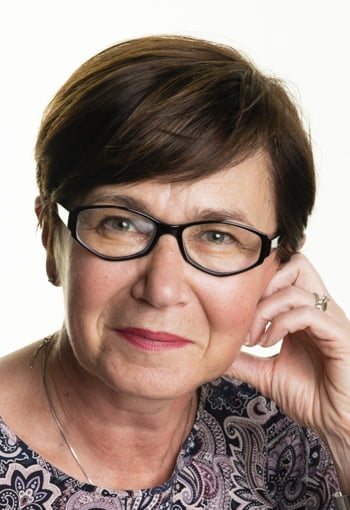 Chief Development Officer, Research, University of Helsinki, FI
Dr Ritva Dammert is the Chief Development Officer, Research at the University of Helsinki. Since 1997 she has worked in various science policy expert positions at the Academy of Finland (the main governmental research funding agency in Finland) and at Aalto University. She has diverse experience in science policy work and international activities.
Dr Dammert's scientific background is in polymer chemistry. She worked for several years at the Academy of Finland before joining the staff of Aalto University in the beginning of 2010. Ritva has been actively involved in several international activities, e.g. scientific collaboration Japan and China, and support activities of EU FP6 and FP7. In her current capacity as CDeO, Research Ritva Dammert acts as a Finnish delegate in the highest government bodies of two EU funded European large scale research infrastructures.
Now Dr Dammert is a Chief development Officer responsible for the Research Services Sector at the University of Helsinki. The sector supports the leadership of the university in strategic matters regarding research and research infrastructures, and doctoral education and researcher training. It supports researchers providing services related to obtaining and managing externally funded research projects.
Richard Francis-Jones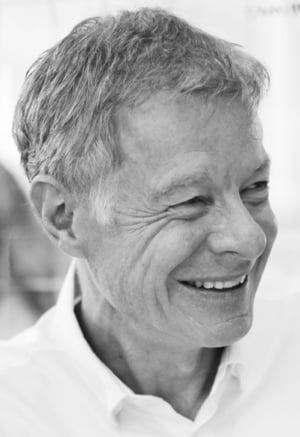 Design Director, fjcstudio, AU
Richard Francis-Jones is a highly awarded practicing Australian architect. He is a graduate of Columbia University, New York and the University of Sydney, and has taught in many schools of architecture. He is a Life Fellow of the Australian Institute of Architects, an Honorary Fellow of the American Institute of Architects and Member of the Royal Institute of British Architects.
He is Design Director of fjcstudio and has led the design of many highly acclaimed and international award winning work, including WAF World Building of the Year Award, the AIA Jørn Utzon Award, the RIBA International Award, the New Zealand Institute of Architects Medal, International Architecture Awards from the Chicago Athenaeum Museum of Architecture and Design and the International Public Library of the Year Award from the Danish Agency of Culture.
Phil George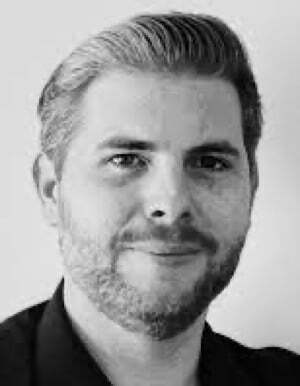 Faculty of Engineering and IT Technology Manager, University of Technology Sydney, AU
Phil has more than 20 years experience, dedicated to the Information Technology sector. Currently, he holds the position of Faculty Technology Manager at the Faculty of Engineering and IT (FEIT), where his primary responsibility lies in shaping and executing a technology strategy to cater to the ongoing requirements in research, learning and teaching, and industry partnership.
Prior to his ongoing tenure at UTS, Phil spent a significant portion of his career abroad in the Netherlands. He took on senior roles in organisations like PriceWaterhouseCoopers (PwC) in Utrecht, where he led the Cloud Solutions and Data and Integration teams with a particular emphasis on agile product delivery and the development of cloud infrastructure. He also contributed his experience to the Center for Information Technology (CIT) at Rijksuniversiteit Groningen (RUG).
Phil's career has focused on the field of Higher Education, with a specific focus in the research sector. His track record includes roles at the University of New South Wales (UNSW) and The University of Queensland (UQ). In these roles, Phil managed the provision of high-performance computing resources and infrastructure, ensuring researchers had seamless access to state-of-the-art technology to bolster their research endeavours.
Nicole Gower
Vice-President, Professional Services, Macquarie University, AU
An experienced senior executive with specialisation in Corporate Services, People & Culture, Organisational Transformation, Sales & Marketing and Technology.
A strong track record in building engaged and service-focussed teams with strong focus on CX.
Known as a down-to-earth, persuasive leader and a passionate advocate for equity and inclusive culture.
Industry expertise in Higher Education, Financial Services and Professional Services with a complementary portfolio of non-Executive Director appointments, including one of Australia's largest and most celebrated superannuation funds.
Melissa Haswell
Professor of Practice in Environmental Wellbeing, University of Sydney, AU
Melissa Haswell MSc PhD is Professor of Practice (Environmental Wellbeing) in the Deputy Vice Chancellor Indigenous Strategy and Services Portfolio and Honorary Professor of Geosciences at the University of Sydney.
She is also a part-time Professor of Health, Safety and Environment at QUT, where she provided discipline leadership, transdisciplinary teaching and course coordination from 2016-2020.
Melissa contributed significantly to inclusion of Indigenous rights and knowledges in the Foundational Pillar Caring for Country, Biodiversity Management Plan and Sustainable Investment Plan of University of Sydney's Sustainability Strategy.
She is Academic Lead of Service Learning in Indigenous Communities (SLIC) unit and conducts research on climate change adaptation in the Torres Strait, health and wellbeing losses from gas mining and Aboriginal empowerment programs.
Megan Huisman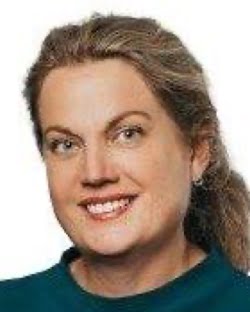 Director, University Portfolio Management, University of Technology Sydney, AU
Megan has 15 years' experience in the education sector, both as an executive leader and principal consultant. Megan's work has focused on transformation program leadership, corporate services, operating model redesign, strategy development.
She has also worked for the telecommunications, health and Australian government sectors. Prior to UTS Megan was a principal consultant with Nous Group, an Australian owned global consulting firm with over 500 employees.
Megan has an MBA, has completed leadership programs at INSEAD and undertaken professional development in organisational coaching. Outside of work Megan loves hiking, travelling and running long distances.
Lisa Jackson Pulver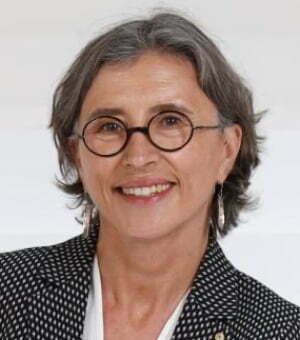 Deputy Vice Chancellor Indigenous Strategy and Services, University of Sydney, AU
Professor Jackson Pulver currently holds the position of Deputy Vice-Chancellor Indigenous Strategy and Services at the University of Sydney.
A visionary educator and strategically sound, Lisa places a deep understanding of Indigenous issues and inclusion more generally at the heart of all that she achieves. Lisa is a leading commentator on education and Indigenous Australia in both University environments and the Australian community in general, having led the successful development and adoption of the current strategy "One Sydney Many People" and having multiple guest appearances on The Drum (ABC television) and various podcasts. Lisa has overseen dramatic increases in overall Indigenous student numbers and is now concentrating on educational innovations and curriculum reviews that will benefit all students, including undergraduate and postgraduate cohorts from all 170 countries and backgrounds from which University of Sydney student originate. Lisa is committed to an education which creates the next generation of leaders in the future workplaces of Australia and globally.
Her last appointment was that of Pro Vice-Chancellor Engagement, Pro Vice-Chancellor Aboriginal & Torres Strait Islander Leadership, and Provost (Parramatta South) at Western Sydney University.
Prior to that, and whilst occupying senior educational roles in the Faculty of Medicine UNSW, Lisa played a key role in the development of a designated Aboriginal and Torres Strait Islander Health Unit (Murri Marri). She was instrumental in developing an Indigenous and separate Environmental Health Master electives (2005) and an eventual Master Public Health stream (2012). During this time, she engaged vigorously with many communities and organisations to develop a series of residential scholarship programs that inspire donors to contribute over half a million dollars annually to the Gamarada Ngiyani Yana suite of programs. There are over thirty students currently enrolled in this residential scholarship program. Lisa is well known for her collaborative and inclusive approach to all that she does.
She serves her country in the Royal Australian Air Force Specialist Reserve and has moved through the ranks from her initial commission as Flight Lieutenant to her current rank of Group Captain.
Jackson Pulver is an academic leader, a recognised expert in public health, prominent researcher, a visionary and tireless advocate for Education, Health and innovative methods to ensure that both are inclusive for all. Lisa remains the Universities Australia nominee to Council and is a Director with the Australian Medical Council. Her artworks adorn the reports she writes.
Alistair Jarvis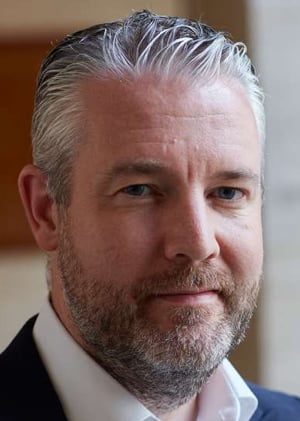 Pro Vice-Chancellor Partnerships and Governance, University of London, UK
Alistair is a member of the senior executive team at the University of London. His responsibilities include governance, communications, fundraising, marketing, legal, student recruitment, inclusion, regulatory compliance, quality assurance and supporting partnerships with federation members.
He was CEO of Universities UK from 2017 to 2022. Leading the representative body for the UK's 140 universities – a registered charity and six subsidiary entities – his role included influencing policy, strategy and member engagement. Before this, he was Deputy CEO and Director of External Relations since 2013.
Previously, he was a Director at the University of Birmingham and has held external engagement roles for national organisations.
Alistair received a CBE in 2022 for services to Higher Education and supporting the sector during the covid-19 crisis.
He is a member of the UCAS Board of Trustees and a member of the advisory boards of Wonkhe, the UPP Foundation and the Discovery Decade project. Alistair was educated at the Universities of Kent, Leicester and the Institute of Education, UCL​.
Craig Knox Lyttle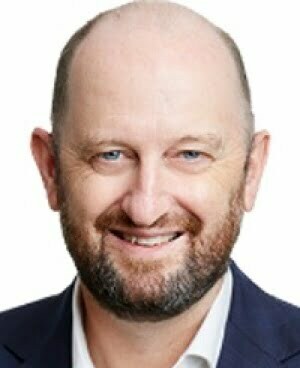 Principal, Nous Group, AU
Craig is a trusted adviser to organisations facing change and leads Nous' Western Australia office. He has partnered with senior executives at a number of Australia's leading universities to solve strategic challenges, drive performance and build capacity.
Craig has led several professional services restructures, including for a Group of Eight university impacting 1500 staff, reducing costs and modernising the operating model to be strategically aligned and customer focused, and designed professional and technical services functions and service models for universities and public and private sector organisations.
For education and student portfolios, Craig has conducted student services operating model reviews that identified fundamental changes to key processes and responsibilities to better align capability with strategies to improve student conversion and retention, redesigned a central learning and teaching innovation unit, and led assessments of course architecture for one of Australia's largest universities.
Craig has designed digital strategies and roadmaps for universities and for a vocational education system to support student growth and experience, and developed international onshore and transnational growth strategies.
He has led an assessment of the advantages and disadvantages of creating a new university through a merger of South Australian institutions and a detailed assessment of the business case, focused on significant international and domestic growth opportunities,
Craig's work is informed by three decades of global experience in the private and public sectors and in consulting across multiple industries.
Georgina Ledvinka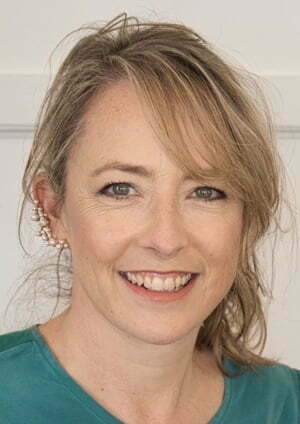 Director, Student Support Services, Australian Catholic University, AU
Georgina Ledvinka is Director Student Support Services at the Australian Catholic University, where her focus is on delivering high-quality support services to enable students to thrive during their time at university and beyond.
Since 2003, Georgina has worked at a number of universities in Australia and the United Kingdom, in a range of roles including university lawyer, director of student wellbeing and engagement, campus registrar, assistant dean, and senior lecturer. Previously, Georgina was a senior associate in commercial litigation working in corporate law firms in Australia and the UK.
Through Georgina's broad experience she has developed a deep understanding of university governance and risk mitigation, critical incident management, the student experience, and how to support students effectively to ensure success in a challenging and competitive higher education landscape.
Paul McJannett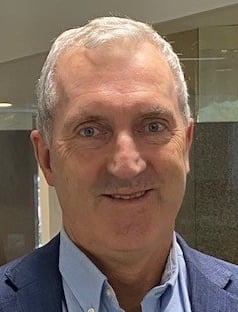 Director, Sport, Wellbeing and Residential Life, Australian Catholic University, AU
Paul joined the Students, Learning and Teaching portfolio at ACU in February 2012. He was engaged to set up the Student Engagement and Services unit to lead the development of co-curricular student services and amenities following the introduction of the university Student Services and Amenities Fee.
Paul is responsible for the strategic development and management of programs across the University in the areas of Sport, Health and Wellbeing.
Paul has proven experience at a senior executive level in the higher education sector, having worked for seventeen years at the University of Sydney Union, seven of those years as the Chief Executive Officer. During this period, Paul led a large and diverse team to build capacity in a wide range of business units including Food and Hospitality; Corporate Functions; Retail, Bars and Entertainment; childcare; public and heritage spaces, and the largest student experience program in Australia.
Paul has a number of qualifications including a Bachelor of Building (First Class Hons) from the University of New South Wales, a Graduate Certificate in Leadership and Catholic Culture from ACU and a Graduate Diploma in Property Investment and Finance from the Property Council of Australia. He is also a Graduate of the Benevolent Society's Sydney Leadership Program and a Graduate Member of the Australian Institute of Company Directors.
Paul is a current elected Director of University Sport Australia Ltd and chair of the Finance and Risk committee.
Richard Miles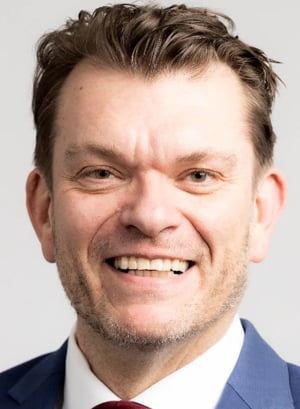 Pro-Vice-Chancellor (Education – Enterprise and Engagement), University of Sydney, AU
As Pro-Vice-Chancellor (Education – Enterprise and Engagement) and a member of the leadership team within the Education portfolio, Professor Miles leads the University's educational engagement with the community and industry sectors.
A historian and archaeologist of the Roman world, Professor Miles gained his PhD from the University of Cambridge before holding posts at the CNRS (Université de Paris Ouest Nanterre-La Défense), University of Wisconsin, Madison and at Cambridge. He was previously the Head of the School of Historical and Philosophical Inquiry.
Mike Nachtegael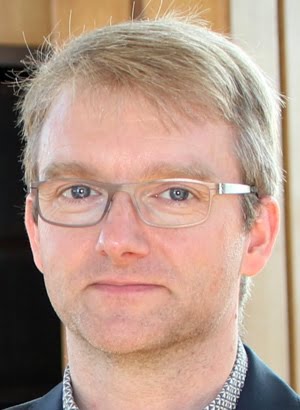 Chief Academic Administrator, Ghent University, BE
Mike Nachtegael was born in 1976 in Sint-Niklaas, Belgium. Given his love for mathematics it was an easy choice to study this topic at Ghent University. He graduated in 1998.
During the period 1998-2015 Mike continued to be active at Ghent University as predoc, postdoc and guest professor. His research included soft computing techniques in image processing, on which he published several conference papers, journal papers and books, and taught several bachelor and master courses.
During the period 2011-2018 Mike was Alderman for Finance and chairman of the Public Center for Social Wellness in Sint-Niklaas, a Flemish city of around 80.000 people. This policy function was totally different from academia, which just made it quite enriching.
Since 2018 Mike is back at Ghent University as chief academic administrator. The chief academic administrator and the chief logistics administrator together with the vice-chancellor and the deputy vice-chancellor form the Management Committee of the university. The chief administrators are responsible for the day-to-day management of the university and the co-ordination of the central university administration. The chief academic administrator is in particular responsible for the steering of the Direction of Educational Affairs, Direction of Research, Direction of Administrative Affairs, Direction of Personnel and Organisation, Internationalisation.
Fiona Notley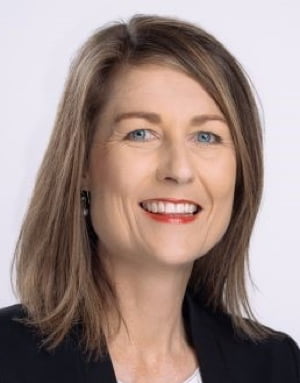 Chief Operating Officer, Curtin University, AU
Fiona Notley is Curtin University's Chief Operating Officer (COO) and joined the University in 2018. In this role, she is responsible for ensuring the University operations and services align with the strategic goals and business needs.
The COO portfolio includes human resources, information technology and digital services, health and safety, audit, risk and compliance, property development, facilities management, strategic communications along with other commercial activities supporting Curtin University.
Fiona possesses over 20 years of experience in the Higher Education sector and brings a wealth of knowledge and experience to the role. She is a graduate of the Australian Institute of Company Directors and holds a Master of Business Administration. Prior to joining Curtin University, she held diverse leadership roles at Murdoch University, including terms on the University Senate and Academic Council.
She is the current Chair of Universities Australia Deputy Vice Chancellor Corporates, Chair of Basketball Western Australia and a Non-Executive Director with Therapy Focus.
Nigel Oliver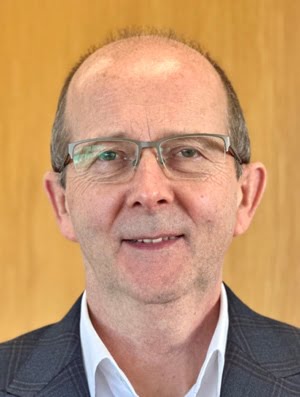 Director of Property, University of Technology Sydney, AU
Nigel Oliver has worked at the University of Technology, Sydney for over 13 years in leadership and management roles, having extensive experience managing large diverse teams and driving productivity. His current position as Director of Property, plays an important role in master planning, major project development and facility management.
Nigel is a goal-oriented and innovative executive, with excellent communication and conflict resolution skills. He has a high level of competency in managing large budgets, concurrent projects, and programs. He has an in-depth understanding of Federal, State and City policies influencing land use and development and leads contract negotiation teams with a strong ability to identify and resolve project challenges, risks and issues.
Nigel provided general management throughout the planning, design and delivery of the $1.5Bn UTS City Campus Masterplan, 2010-2020. Upon its successful completion, his attention is now campus space management, the new UTS Campus 2040 Master Plan, development of the Facility Management Strategy 2024, the university's transition to 100% reliance on renewable energy, and ensuring the campus is safe and secure.
Nigel holds a Bachelor of Science in Urban Land and Administration and is a Fellow of the Royal Institution of Chartered Surveyors.
Christina Pham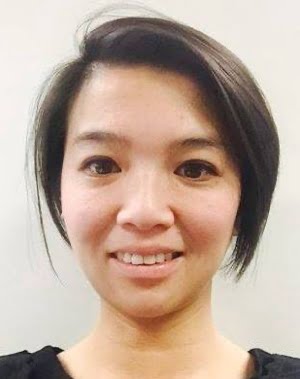 Service Improvement Team, Australian Catholic University, AU
Christina Pham commenced at ACU in 2014 following a career as a Business & Knowledge Management Analyst in the insurance sector. She has extensive experience in process redesign and process optimisation with various business units.
Christina currently works as a Service Improvement Coordinator in the Service Improvement Team, leading process improvement initiatives and delivering training in Lean, service excellence and business process management.
Stephen Phillips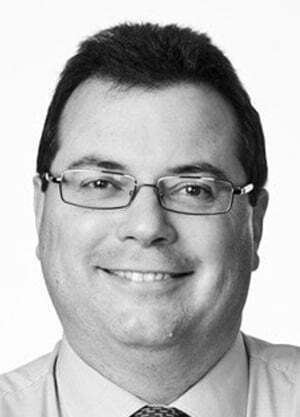 Vice-President (Operations), University of Sydney, AU
Stephen is currently Vice President (Operations) at the University of Sydney. Previously, he was Chief Executive of Business Services at multinational Broadspectrum, where he was responsible for a large team of people covering HR, IT, plant and equipment, procurement, contract support and change programs. He has also previously held a number of senior leadership roles in the South African and Australian financial services sectors.
As Vice President (Operations), Stephen Phillips has direct responsibility for University Infrastructure and Campus Operations Services (UI + COS), Finance, Human Resources (HR), and Information and Communications Technologies (ICT).
David Reeve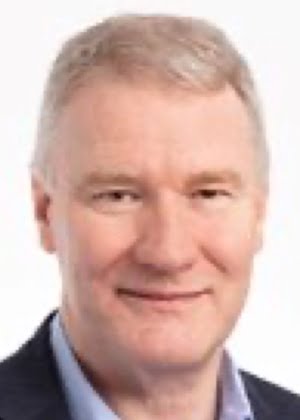 Chief Information Officer, University of Technology Sydney, AU
A proven Digital Transformation Executive with the vision to lead; the passion to succeed; the energy to achieve and the tenacity to guarantee the desired outcome. David has consistently demonstrated his ability to deliver improved organisational agility, reduced operational cost, revenue growth and increase customer engagement. He challenges business status quo and unlocks potential through the innovative application of Technology and Data.
David has held executive management roles in a broad spectrum of industries and brings not only the knowledge and background to succeed as an Executive Leader but also the credibility and empathy to lead and manage seamlessly throughout the organisation.
David's successful Transformations have driven cultural, organisational and technological paradigm shifts. He has delivered outstanding results within the most complex environments and has achieved the most challenging goals. He is a skilled relationship builder and influencer who excels at bringing together organisations and individuals to form a cohesive team capable of achieving exceptional results.
Chris Riley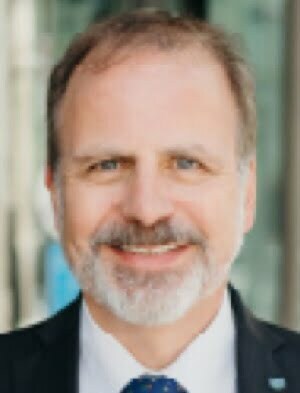 Pro Vice-Chancellor, Global & Education Pathways, Australian Catholic University, AU
Chris Riley is the Pro Vice-Chancellor, Global and Education Pathways at Australian Catholic University (ACU). He joined Australian Catholic University in October 2010. Chris has institutional responsibility for leading and implementing ACU's strategies and programs within Global and Education Pathways.
His portfolio is responsible for driving the university's Widening Participation Plan, student transition, orientation and retention programs, pathway programs for domestic and international students, Student Veterans programs, international partnerships, student exchange and mobility programs, and international student recruitment, admission and support. Chris represents ACU on the Universities Australia Deputy Vice Chancellor International Committee.
He is a member of the executive committee for the Strategic Alliance of Catholic Research Universities (SACRU) as well as the Association for Southeast and East Asian Catholic Colleges and Universities (ASEACCU). Chris is also a member of the International Education Association of Australia (IEAA) and the European Association for International Education (EAIE). Prior to joining ACU, he held a number of senior positions with The University of Sydney, including Deputy Director of International and General Manager of the Faculty of Economics and Business.
Chris holds a Bachelor of Arts from The Australian National University and a Master of Business Administration from the University of New England.
Greg Robinson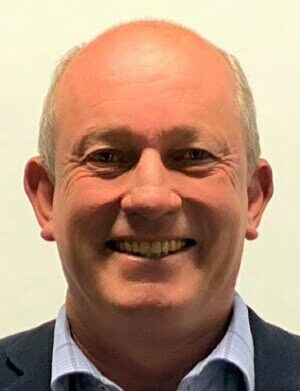 Chief University Infrastructure Officer, University of Sydney, AU
Greg is the Chief University Infrastructure Officer of University Infrastructure (UI) where he oversees the areas of Infrastructure Delivery; Property and Development; Design, Engineering, Planning and Sustainability; and Engagement. His leadership enables the UI team's vision, which is to provide the University with a consistent approach to client-centred Property, Planning, and Infrastructure Delivery, and demonstrate a culture of quality and service excellence.
Under Greg's guidance and leadership, UI has completed the delivery of 20 buildings in 10 years; delivered $1.75Bn in new buildings and infrastructure; and is now in the final building stages of the Campus Improvement Program (CIP1), which has been a game-changer to the University's built environment. The UI team continue to be involved in many projects related to the Sydney Bio-Medical Accelerator, Shepherd Street Building, the Cladding Replacement Program across the university and Engineering Technology Precinct.
Greg's experience spans the full gambit of construction, development, real estate, tourism planning, conference and exhibition market development, and project infrastructure financing. His previous roles at Lend Lease; Sydney Airport; Sydney Harbor Foreshore Authority; and the Australian Technology Park provide a strong background in strategic planning and infrastructure delivery, which has also been critical to his role at the University.
Amanda Sayan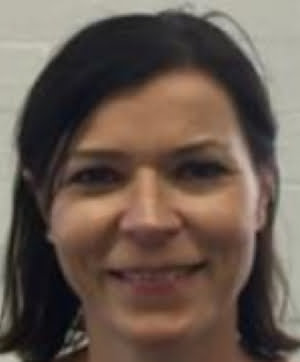 Director Office of Global and Research Engagement, University of Sydney, AU
Ms Amanda Sayan is Director, Global Research Engagement in the Office of Global and Research Engagement at USYD. She has worked in international education for over 20 years and is responsible for managing the implementation of the University's international partnership strategy.
A key objective of her role is to help the University build and monitor alliances with leading universities around the world, bringing together researchers to work on collaborative projects and creating innovative educational opportunities.
She is a regular presenter at the Association of International Education Administrators (AIEA) and the Asia-Pacific International Association for International Education (APAIE). Ms Sayan is an active member of the University's India Advisory Group and has been responsible for leading the University's engagement with prominent institutions in India.
David Schlosberg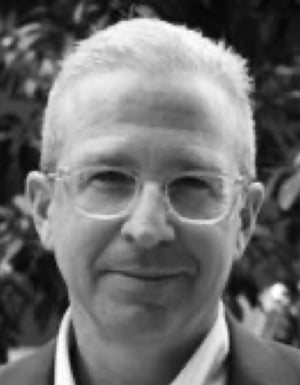 Director, Sydney Environment Institute, University of Sydney, AU
David Schlosberg is Director of the Sydney Environment Institute and Professor of Environmental Politics at the University of Sydney. His main theoretical interests are in environmental politics, environmental movements, and political theory, and in particular the intersection of the three with his groundbreaking and highly-cited work on environmental, ecological, and multispecies justice. His other theoretical interests are in climate justice, climate adaptation and resilience, and environmental movements and the practices of everyday life.
Professor Schlosberg's applied work includes justice in adaptation and resilience planning, the social impacts of climate change, and community-based food movements and policy. He is the author or co-author of numerous books, including Defining Environmental Justice (Oxford, 2007) and Sustainable Materialism: Environmental Movements and the Politics of Everyday Life (Oxford 2019); he is co-editor of both The Oxford Handbook of Climate Change and Society (Oxford 2011), and The Oxford Handbook of Environmental Political Theory (Oxford 2016). His articles are on the top-ten cited list of the journals Contemporary Political Theory, Environmental Politics, Ethics and International Affairs, Global Environmental Politics and WIREs Climate Change.
Professor Schlosberg has been a visiting scholar at the London School of Economics, Australian National University, Princeton University, University of Washington, UC Santa Cruz, and University of Manchester.
Chris Turney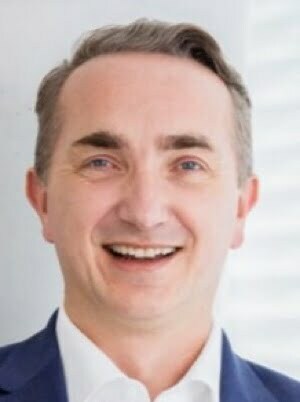 Pro Vice-Chancellor of Research, University of Technology Sydney, AU
Chris is the Pro Vice-Chancellor of Research at UTS and a Professor of Earth System Science. He is an experienced academic and industry leader who partners governments, businesses, the Third Sector, and communities with universities to form transdisciplinary teams to tackle environmental, industry and societal challenges (inspired by the "Medici Effect").
He supports the commercialisation and deployment of cutting-edge discoveries, and informs on national and International policy. Chris champions the value of research findings in decision-making and is passionate about universities helping drive the rapid decarbonization of the global economy to reach net-zero carbon pollution. To help reach this goal, he was a Founding Director, Inventor and is now a Scientific Advisor to the New Zealand-based cleantech company CarbonScape which has developed technology to covert biomass into locally-produced, sustainable, carbon-negative bioengineered graphite for lithium-ion batteries.
Chris is a Non-Executive Director of Cicada, the Sydney-based incubator of deep tech innovation and a Non-Executive Director of the NSW Government's Environment Protection Authority (EPA) to help deliver a thriving and healthy environment for the state of New South Wales.
Nicole Van de Gard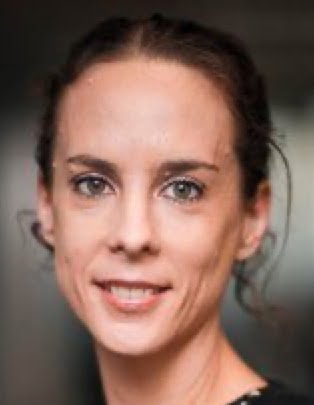 Service Improvement Team, Australian Catholic University, AU
Nicole Van de Gard is a teacher and a lawyer and has worked in both professions. She obtained a Bachelor of Education (Hons) degree from the University of Sydney and taught in independent schools for five years.
She obtained a Bachelor of Laws degree from the University of New South Wales before working in employment law and industrial relations in the public sector.
Nicole has worked as a Service Improvement Coordinator in the Service Improvement Team at Australian Catholic University since 2014, leading process improvement initiatives and delivering training in Lean, service excellence and business process management.
Stephan Van Galen
Secretary General, University of Groningen, NL
Dr. Stephan van Galen has been the Secretary-General of the University of Groningen since September 2015. He is secretary to the Executive Board (President, Rector Magnificus, and Vice President), the College of Deans, and the Supervisory Board. In his role as director he is responsible for all University Services departments, excluding the library and IT. He is responsible for 750 FTE.
The University of Groningen has 7,000 FTE staff, 37,000 students and a budget of 900M Euro. He started his career in 2000 as a senior policy officer at the Association of Universities in The Netherlands (VSNU). In 2003 he became General Secretary of the Accreditation Organization of the Netherlands and Flanders (NVAO), where he was director for strategy and administration.
Stephan read Imperial History at King's College London and continued his studies at Leiden University and the School of Oriental and African Studies. The title of his 2008 Leiden PhD thesis was 'Arakan and Bengal. The rise and decline of the Mrauk U kingdom (Burma) between 1500-1700'.
Kathy Vozella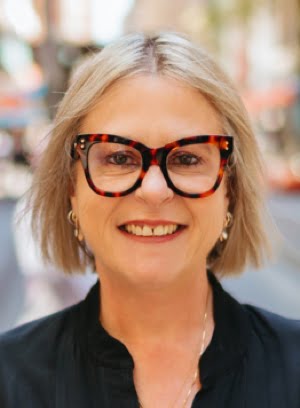 Chief Marketing Officer, Australian Catholic University, AU
Kathy Vozella has been Chief Marketing Officer at ACU for the past seven years and prior to that was Director of Marketing at Macquarie University. Her remit at ACU includes overarching university marketing strategy, brand and reputation management, domestic student recruitment, media and communications, digital experience, market insights, campaigns and advertising.
Kathy has worked in senior marketing and communication leadership roles in the Australian higher education sector for more than 15 years, and within the sector for more than 20. She has led university-wide brand positioning projects at both ACU and at Macquarie University, involving significant market research, market segmentation and brand value proposition work, as well as engagement with key stakeholders including governance groups.
She is a keen runner and mum to two young adults.
Stephen Weller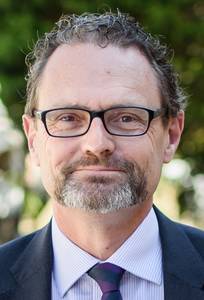 Chief Operating Officer and Deputy Vice-Chancellor, Australian Catholic University, AU
As Chief Operating Officer & Deputy Vice-Chancellor, Dr Weller is responsible for the strategic and operational leadership of the University in partnership with the Vice-Chancellor and is a member of the Senior Executive Group.
He leads a portfolio responsible for operational and student services including student success; sport, wellbeing & residential life; student administration; marketing & external relations; data analytics and insights; information technology; properties & facilities management; people & capability; finance & procurement; general counsel; governance and service delivery & improvement.
Dr Weller is Chair, Budget Advisory Committee; Chair, ACU Staff Consultative Committee; a member of the Vice-Chancellor's Strategy Group; a member of the Executive Planning Group; and a member of Academic Board.

He has more than 30 years' experience in tertiary education across six universities in three states. He holds a PhD in Organisational Justice from Victoria University; a Master of Business Administration from the University of Technology, Sydney; a Master of Commerce, Employment Relations from the University of Western Sydney; and a Bachelor of Arts, Government and Public Administration from the University of Sydney.
---
Study Visit Facilitators
Alex Pellacani
Executive Committee Member HUMANE; Director General, University of Trento, IT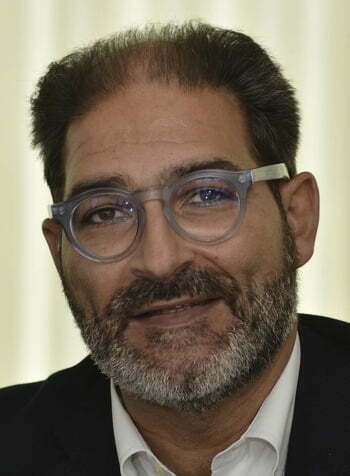 Alex Pellacani graduated in Economics in 1995, is certified chartered accountant since 2000 and has been appointed as member of the Executive Committee of HUMANE in June 2022.
He is currently the Managing Director of the University of Trento, a role he was appointed to in 2016. The University of Trento counts around 16,000 students, close to 1.600 employees, about equally divided in academic and non academic staff.
As Managing Director, he is responsible for the implementation of the strategies and objectives defined by the governing bodies of the University. He has the overall responsibility for the management and organisation of the support services.
Among his professional roles, Alex Pellacani held the position of Chief Financial Officer of the University of Trento from 2008 to 2015. He has broad experience in accounting and finance management processes. Based on his technical background, he has been involved as a national board member for the definition of the accounting and reporting principles in the Higher Education Sector established by the Italian Ministry of University and Research.
Prior to joining University of Trento, he worked for major multinational consulting firms, including Arthur Andersen, Deloitte and Accenture. In particular, in Accenture he was manager in the Global Business Solutions Division, responsible for consulting projects in the areas of administration, finance and management control.
Nadine Burquel
Director General, HUMANE, BE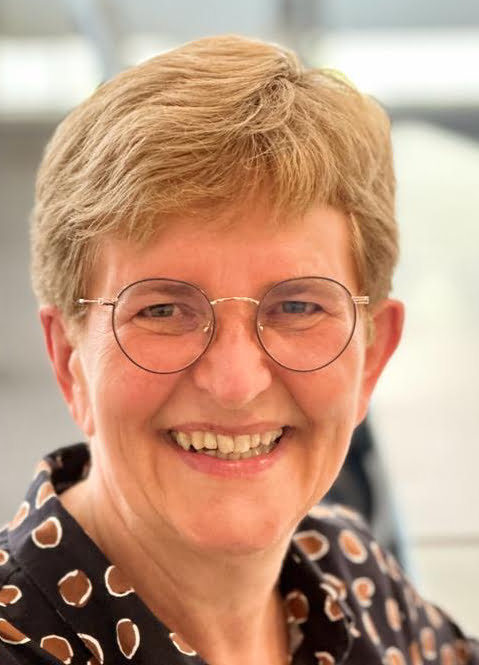 Nadine is the Director General of HUMANE. She works closely with the Chair and the governing bodies on HUMANE's strategic developments. She manages the HUMANE Office to offer the membership an attractive portfolio of professional development and networking activities. She has been involved with HUMANE since its foundation in the mid-nineties, until December 2022 as Executive Director of the three residential schools (the Barcelona Winter School, the Berlin Summer School and the Asia School).
Nadine has extensive director level experience, having worked with multiple international non-profit organisations, university networks and international boards. She has wide knowledge of leadership, governance and management in higher education institutions, and the global trends in the higher education sector. As EFMD Director of Business School Services she was responsible for a wide portfolio of large global events and communities of practices, interacting with business schools and universities in the wider Europe, North and Sub-Saharan Africa, Asia, Australia, the Middle East, the Gulf, as well as North and South America. More recently in Maastricht University she was strategic adviser to the leadership of the School of Business and Economics, advising on international accreditation, the internationalisation strategy, and delivering societal impact.
She has significant experience with EU (higher) education policy and programmes since the early days of the Erasmus programme. She has a strong track record of EU projects, leading large EU-funded European university networks and providing technical assistance to the European Commission. She is high level EU policy expert, working at system level in Brussels and beyond, carrying out capacity building and evaluations of EU interventions, having worked with EU Delegations in many countries.