Sustainability Summit Speakers
Mark Doggett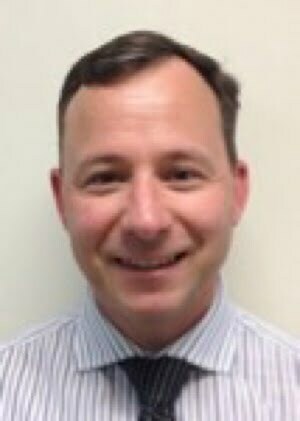 National Manager, Sustainability, Australian Catholic University, AU
Sustainability – and climate change in particular – is a highly contested idea in Australian civil society but Australian universities have nonetheless applied sustainability to their operations and capital development and normalised sustainability as an institutional value.
Universities have now assumed a leading role in Australia for not only the teaching and research of sustainability, but of its application to the business of education. This presentation will show how Australian Universities in general, and how ACU in particular, have achieved this role, and how they plan to advance their application of sustainability.
Mark Doggett has worked for over a decade in sustainability management, for Monash University, Melbourne, and for the Australian Catholic University, following a career in military communications. Mark has assisted ACU to restrict its environmental impacts during a period in which the University more than doubled its size, so that ACU now has one of the smallest environmental footprints of any University in Australia.
Hilmar Hofmann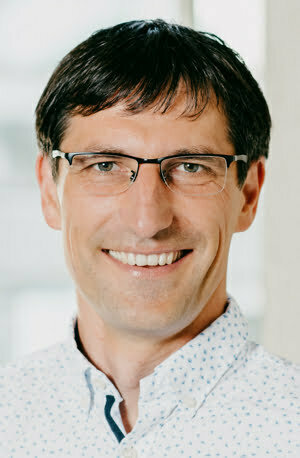 Head of the Staff Unit Sustainability, University of Konstanz, DE
Hilmar Hofmann is the Head of the Staff Sustainability Unit at the University of Konstanz.
The mission of the Unit is to support and coordinate sustainable development in all fields of action pursued by the University. In doing so, it promotes the active involvement of all of the University's formal committees and groups focussed on sustainability as well as the various administrative units that play a role in facilitating ande and strengthen the transformation process towards a sustainable University of Konstanz. Hilmar's academic background is in environmental engineering and science, and aquatic physics. His research is based on intensive empirical field investigations that he combines with numerical modelling to allow for generalization of the results in space and time. He is committed to contributing to a more sustainable future for organisations, people and planet. His focus is on being a sounding board for all members of the university who want to shape and implement sustainability.
Hilmar's team also supports the student-led Green Office.
Chris Ives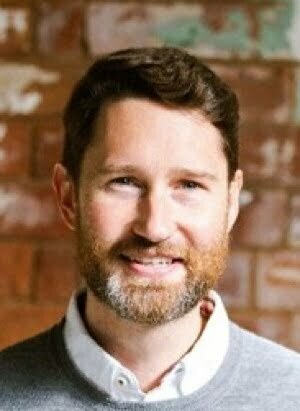 Assistant Professor, School of Geography, University of Nottingham, UK
Chris is an interdisciplinary sustainability scientist with expertise in urban social-ecological systems and the human dimensions of environmental management. He joined the School of Geography in 2016 after holding research positions at universities in Australia and Germany.
Chris' research interests are broad and typically bring together different disciplinary approaches and types of knowledge to tackle real-world sustainability challenges, especially in urban settings. In particular, he is interested in understanding how people relate to and interact with the natural environments, and the dynamics of sustainability transformations. Increasingly my work is focussed on the 'deeper' dimensions of sustainability such as values, beliefs, worldviews, and the potential for religion to offer new perspectives on sustainability challenges.
Chris has published research articles on a range of topics including: conservation social science, sustainability transformations, religion and sustainability, urban ecology and urban planning, environmental planning policy and human-environment relationships.
He obtained his PhD from Macquarie University Sydney in 2012 and has since worked on various research projects at the University of Melbourne, RMIT University and Leuphana University in Germany.
Dick Jager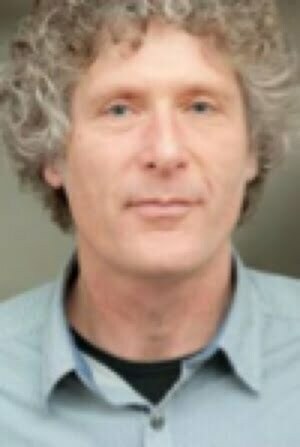 Program manager for Institutional Sustainability, University of Groningen, NL
As a socially responsible institution, the University of Groningen has set itself the goal of promoting sustainable development in every aspect of its operations. This includes sustainable development in teaching and research, as well as excelling in sustainable business operations. The University aims to achieve this by establishing an inspiring, healthy, sustainable environment in which staff and students can work, study and live.
Dick started as the program manager for integrated sustainability at the University of Groningen in 2013. He played a major role in helping to establish the University's student-led Green Office and a taskforce of students and staff to create a Sustainable Development Roadmap. In 2018 the Green Office became a department of UG jointly led by students and staff. Together they coordinate and initiate projects related to sustainability.
Dick started his career as a research technician in Plant Genetics at UG, after which he worked for seven years at Bioclear Earth, an environmental advisory bureau where with others he did research for the European Space Association (ESA).
Riina Koivuranta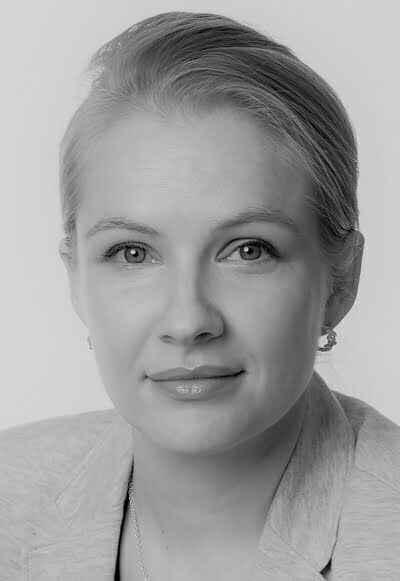 Senior Specialist in Sustainability and Responsibility, University of Helsinki, FI
Riina Koivuranta works as a senior specialist in sustainability and responsibility at the University of Helsinki.
In her work, she develops the university's sustainability approach that takes into account the core duties of the university as well as daily operations (UH Sustainability and responsibility plan 2022-2024).
She emphasises a whole of institution approach as well as collaboration in national, transnational and organisational level.
She currently acts as the vice-chair of the national Finn-Arma Sustainability group, as well as the secretary of the sustainability working group under UNIFI, Universities Finland, a cooperative organisation for Finnish universities. The work done in the Unifi working group has resulted in 12 theses on sustainable development and responsibility, that represent the Finnish universities' shared ambition and will to drive change that has a global impact.
Michelle O'Dowd Lohan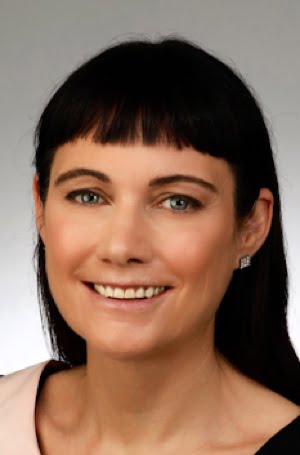 Head of Sustainability, University of Galway, IE
Michelle O'Dowd Lohan is University of Galway's inaugural Community and University Sustainability Officer. Appointed in September 2019, this is a senior leadership position that supports the Deputy President and Registrar to further the aims of the Community and University Sustainability Partnership (CUSP).
CUSP is a multi- disciplinary voluntary team of over 30 students and staff from across the campus and community partners all working together with the common vision of establishing the university as a leading institutional model for sustainability.
Prior to her time at University of Galway Michelle worked for 12 years as the Environmental & Waste Management Co-ordinator at Galway University Hospitals.
Christine Peter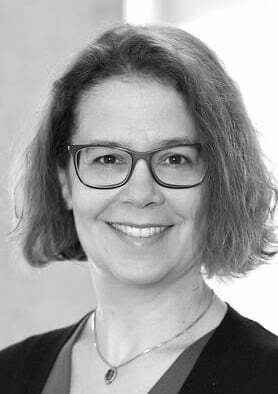 Vice Rector for Sustainability, Information and Communication Technology, University of Konstanz, DE
As Vice Rector for Sustainability, Information and Communication Technology, Christine Peter is responsible for sustainable development at the University of Konstanz. She is also Chief Information Officer (CIO) and leads strategic planing, controlling and coordination in the area of information and communication technology for research, teaching and administration at the university.
She is supported by the Rectorate's staff units and the corresponding university facilities (especially KIM). Christine Peter chairs the Senate's Committee on Communication and Information (AKI). She mediates between user requirements and technological capabilities and limits, coordinates the implementation of measures for realizing, further developing and assuring the quality of reliable, safe, efficient, transparent and resource-conserving services and work processes within and between the university units.
The vice rector also serves as the primary contact for the Information Security Officer (ISB/CISO) within the Rectorate, for Legal Affairs and for the Data Protection Officer (DSB). Furthermore, in coordination with the entire Rectorate, she represents the university internally (and externally when necessary) in regard to matters pertaining to information and communications technology (ICT).
Maren Rühmann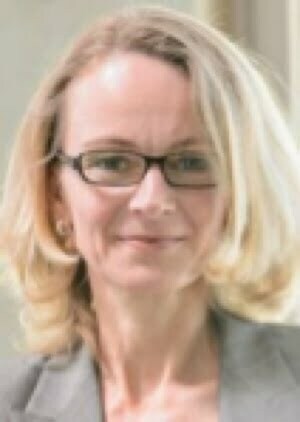 Director of the Division of Academic and International Affairs, University of Konstanz, DE
Maren Rühmann has been part of the University of Konstanz since 1993. She studied English Linguistics and Spanish Literature with a one year stint each in Portland, OR, and
Granada, Spain. She started her professional career in 2000 supporting the University of Konstanz in the Bologna process.
Since 2006 she has been the Head of the Division of Academic and International Affairs and thus leads the Directorates of Academic Staff Development, International Office and Equal Opportunities and Diversity. Maren is also responsible for preparing the meetings of the University's governing bodies, the Rectorate and the Senate. Her division plays an active role in supporting the university's strategic planning and is responsible for implementing the university's strategic aims and measures in close collaboration with the departments and other divisions and institutions.
The student-led Green Office is also being supported by Maren's team. Convinced that students' creativity is a great contributor to the university's development she works closely together with the student members of the Senate and the Student Union.
Ina Schwarz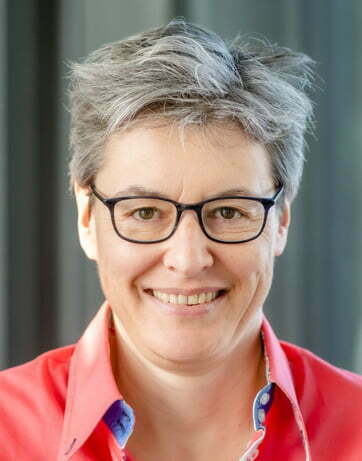 Head of the Department of Construction and Real Estate, Ruhr University in Bochum
An architect by training Ina has a background as project manager in the construction sector and has developed a strong focus on sustainability and energy topics. She has co-founded and is CEO of a corporation between the Ruhr University Bochum and a local energy supplier, developing a central heating plant with cogeneration units and since 2018 supplying campus and the surrounding urban quarters with district heat.
Her operational responsibilities include strategic campus development, procurement, major construction projects as well as the Sustainability Office which serves as a link between various sustainability activities and stakeholders. Her focus is on developing and implementing energy and carbon management strategies.
Elina Tanninen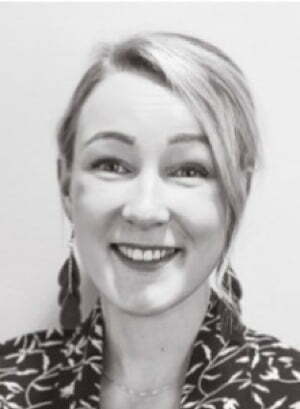 Sustainability and responsibility coordinator, University of Helsinki, FI
Elina's role in the University of Helsinki's Sustainability Unit involves a variety of activities associated with sustainability and social responsibility community outreach and communications.
Prior to this Elina was a Project Manager for the National Union of Vocational Students in Finland, where she was involved in project planning and delivery, co-planning and project delivery with other education institutions and leading a network of project coordinators with different backgrounds located in partner institutions and organisations.
Riet Van De Velde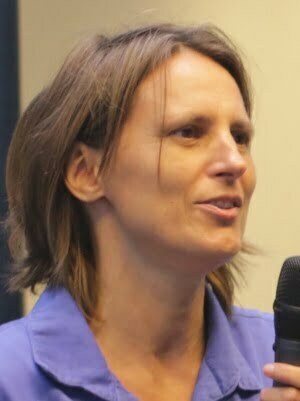 Environmental Coordinator, Ghent University, BE
Riet Van de Velde is environmental coordinator of Ghent University and head of the Environment Department. Besides following up on the legal environmental obligations, she is one of the driving forces of the sustainability policy of Ghent University.
Together with Green Office staff and students, volunteers and many committed policy staff and academics, she works at well-defined sustainability goals in a climate plan, makes the transition paths visible for the different policy areas and monitors the progress.
She also coordinates the think tank Transitie UGent and several bottom-up initiatives from staff and students.
David Vuletich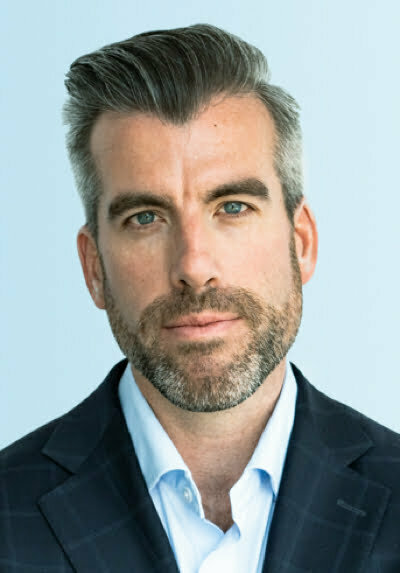 Senior Director and Strategy and Operations Lead, EAB, US
David Vuletich is a Senior Research Advisor with EAB, a global best practices-based research and consulting firm.
Over the last 6 years, David has worked with hundreds of universities in the United States, Canada, UK, EU, Middle East, and Australia develop and execute on academic and operational strategy, which includes numerous engagements on student experience and environmental sustainability, and how those two ideas intersect around the campus of the future.
Before starting at EAB, David worked as both a healthcare and pharmaceutical consultant, an editor for the Medical College Admissions Test, and started his career as an Assistant Professor of Biochemistry in the State University of New York system.
David has earned bachelor's degrees in astrophysics and chemical physics from Michigan State University, a dual-title Ph.D. in biochemistry and astrobiology from the Pennsylvania State University, and an MBA from Indiana University's Kelley Direct online program.
Summit Facilitator
Ian Creagh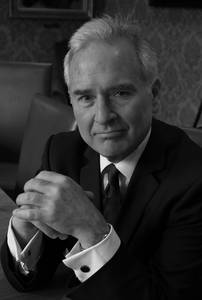 After serving 10 years as King's College London's Senior Vice-President Operations & College Secretary, Ian now holds a portfolio of non-executive and higher education consulting roles. Prior to King's, he held similar chief operating officer roles at City University London and before that, the University of Adelaide.
The first part of his career was in the Australian Public Service where he rose early on to become a member of the Senior Executive Service. Ian is also an experienced non-executive having served on the Board of King's Health Partners, the Council of Governors of an NHS Foundation Trust, and the audit committee of the British Academy. He is currently the Chair of the Academic Council of BPP University in the UK,
Since relocating to Europe 20 years ago, Ian became an active member of HUMANE serving on its Executive Committee. He was a regular contributor to the Winter School and was key in the development of its sister Schools, the Berlin Summer School and the Shanghai Transnational Partnership School.
Panallists
Leslie Zachariah-Wolff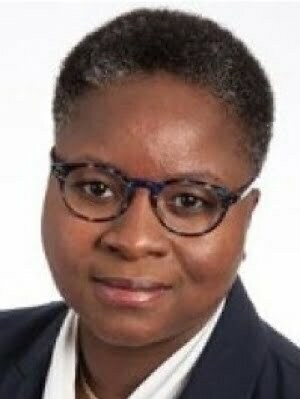 Secretary General of the IDEA League
As Secretary General, Leslie steers and coordinates the efforts of the IDEA League of Universities (Delft University of Technology, ETH Zurich, RWTH Aachen, Chalmers University of Technology and Politecnico di Milano) to share resources, knowledge and best practices, in the pursuit of continued excellence. Together with the presidents and rectors of the member universities, she develops new strategies and activities to allow the alliance to have even greater impact in the areas of technology research and advanced engineering education. She also represents the IDEA League to the European Commission Directorate-General for Education.
The recent IDEA League Conference on the 'Sustainable Campus' aimed to strengthen collaborations and best-practice sharing in order to achieve more sustainable campuses. Society needs to become carbon neutral, circular, climate adaptive and nature inclusive, and soon! Universities can implement these sustainability goals on their campuses and in their operations. The IDEA League tries to practice what they preach and be the example for other organisations to follow.
Leslie's background is in Civil and Environmental Engineering, with her own PhD research focused on sustainable residential building design.