Transnational Partnerships School Speakers
Kylie Colvin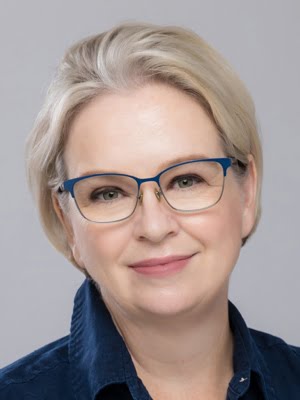 Chief Strategy & Operations Officer, University of Nottingham Malaysia, MY
Kylie Colvin is the Chief Strategy and Operations Office for the University of Nottingham, Malaysia Campus. Kylie is responsible for designing and implementing strategy, institutional business planning and university operations, including Human Resources, IT, Estates, Accommodation, Security, PMO and Strategic Analytics.
Kylie previously held positions as Director of Strategic Planning for the University of Sydney and as Founder of Higher Education Consulting Group. Her focus for over 20 years in higher education has been analysis-led growth strategies and transformation projects. Kylie serves on the Advisory Board of EduTech Asia and the Executive Committee of the UK Overseas Branch Campus Network.
Wong Ee Phin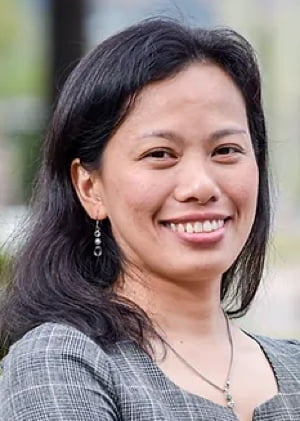 Lead Researcher, University of Nottingham Malaysia, MY
The Management & Ecology of Malaysian Elephants (MEME) is a research collaboration between the University of Nottingham Malaysia and the Department of Wildlife and National Parks Peninsular Malaysia established since 2012. This project is funded by Sime Darby Foundation and other local and international funders. Dr. Wong Ee Phin was the first PhD for MEME and after she graduated and join University Nottingham Malaysia as a lecturer, she was appointed the Deputy Principal Investigator of MEME.
In 2020, Ee Phin took over MEME as Principal Investigator and embarked on a journey to promote human-elephant coexistence together with the agriculture sector and governmental agencies in Malaysia. She established a coalition with the large corporations like Sime Darby Plantation, FELDA, FGV, IOI Plantation, Aramijaya, and Johor Plantations (previously known as Kulim Plantation). In her work, she often involves international non-profits, for example, Earthworm Foundation, Wildlife Conservation Society (WCS) – Malaysia, and World Wide Fund (WWF) for Nature. Ee Phin participate actively in international collaboration and engages with researchers from all over the world, and is currently the Deputy Chair of the IUCN Species Survival Commission Asian Elephant Specialist Group (AsESG) and an active member of the IUCN Human-Wildlife Conflict and Coexistence Specialist Group. She is in the task force under the IUCN Conservation Connectivity Asian Elephant Transport Working Group (AsETWG) that examines the impact of linear infrastructures (i.e. roads and railways) on elephant movement. The engagements and collaboration with international researchers enrich the elephant research work that MEME carries out, and very often international collaborators are invited to be co-authors, advisors, co-supervisors or examiners for students under MEME project.
Ee Phin often infused her two decades of experience working in the field of wildlife conservation and the research work that MEME is doing into her teaching at the University Nottingham Malaysia and she occasionally give lectures to students in the UK campus. She convenes the annual Tropical Environmental Science Field Course that is open to student participation from all three University Nottingham campuses in Malaysia, China and the UK.
To find out more about MEME and the collaboration with the agriculture sector under the coalition for Achieving Coexistence with Elephants (ACE), you can visit the websites here (MEME) and here (ACE).
Siti Fariza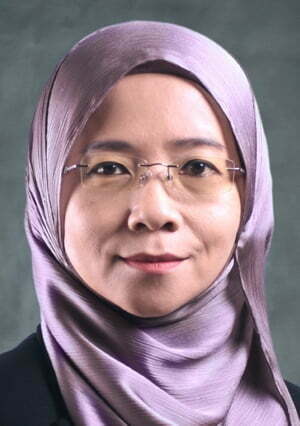 Director – University Services Sunway University Malaysia, MY
Siti Fariza currently serves as the Director of University Services, leading the University Services Department within the Chancellery at Sunway University. Her role entails overseeing and coordinating operational services across the university, with a primary focus on driving initiatives related to university operations and ensuring the delivery of customer service excellence across all support functions. Before her current role, Siti Fariza served as the Head of Academic Quality Office. In this capacity, she managed the overall expectations related to academic quality assurance and enhancement at Sunway University. Her dedication to Sunway University spans more than a decade.
She started her career as a Systems Analyst in a broadcasting company. Following an academic staff fellowship at Universiti Sains Malaysia (USM), she served USM as a lecturer for several years and then joined Malaysia University of Science and Technology (MUST) as a Senior Lecturer. Her career continued to evolve as she was appointed as the Registrar at MUST before ultimately joining Sunway University.
Siti Fariza earned her Bachelor of Science in Computer Science at Syracuse University in New York. She continued her academic pursuits by obtaining a Master Specialist degree in Aeronautics and Space Techniques from Ecole Nationale Supérieure de l'Aéronautique et de l'Espace (SUPAERO) in Toulouse, France.
Jazreel Goh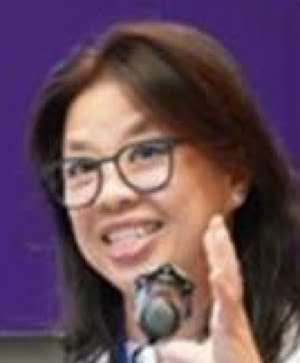 MBE East Asia Insights and Engagement Hub Lead / Director Malaysia British Council, MY
Jazreel first joined the British Council in June 2004 where she led on the UK's largest education marketing and partnership initiatives in mainland China.
Prior to that, Jazreel Goh worked in various organisations in Malaysia, Australia, as well as Hong Kong in the areas of brand management, corporate planning and investment, international education consultancy, as well as in intellectual property licensing.
In 2011 she set up the British Council's Education Intelligence Unit – the first e-marketing platform dedicated to international education research for the industry globally. In 2013, she led the development and launched the UK's flagship outward mobility programme – Generation UK which has since led to a 104% growth in British students to China. During her tenure, the UK became one of the largest providers of transnational education in China and the first country to initiate a multi-lateral education collaboration platform bringing together institutional partners from UK, China, Sub-Saharan Africa and ASEAN countries on co-funded projects.
Jazreel Goh was born in Malaysia and after completing her secondary school in Malaysia and senior secondary school in Singapore, left for further studies in Melbourne, Australia. She graduated with a Bachelor of Arts from Monash University and was awarded the Equity and Merit Scholarship by the Australian Government to undertake her Master of Arts in Applied Linguistics. She was awarded an MBE in 2017 for her services to UK education in China.
Jazreel returned to Malaysia in September 2020 to take up the roles as Director Malaysia and Head of East Asia Insights Hub for the British Council. She was listed as one of the top 50 Voices in the Australia-ASEAN international education sector by The PIE Insider Leadership Digest 2023.
David Goodwin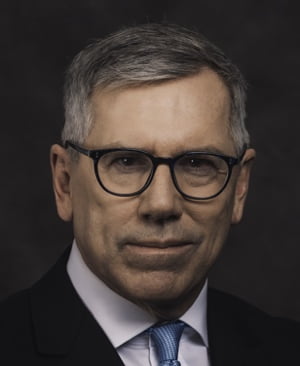 Dean, Nottingham University Business School (UNM), University of Nottingham Malaysia, MY
Professor David Goodwin is Dean of the Nottingham University Business School in Malaysia. David's appointment, from May 2023, accelerates our drive to build a strongly industry-engaged business school, and to deliver transformative business education and research for our region.
David brings a highly commercial approach, and an extensive network of business relationships across the Asia Pacific region. He possesses the know-how to build new partnerships that will create ongoing positive industry-relevant opportunities for our students.
Before moving into academia, David enjoyed an impressive business career. He spent twelve years in all working directly for CEOs of significant publicly listed corporations, including Singapore's Neptune Orient Lines, then the world's fifth largest container shipping business (2005-10) and BlueScope, the major Asia-Pacific steel business (2000-05). He was Head of Corporate Affairs for both of these corporations, responsible for media relations, community relations and external engagement amongst other functions. His earlier career was with BHP, the world's largest resources company, in corporate legal then government relations roles.
David was admitted into legal practice in 1988 and signed the Victorian Bar Roll in 2010.
He has a PhD in Law and a Master of Business (Logistics Management) from RMIT University, a Graduate Certificate in International Arbitration from the National University of Singapore, a Diploma in Commercial Law from Monash University and a Bachelor of Laws from the University of Queensland. After commencing a full-time academic career in 2014, David maintained a part-time practice as an Arbitrator/Mediator and commercial Barrister at the Victorian Bar in Melbourne. He is a Fellow of the Chartered Institute of Arbitrators (UK), a Fellow of the Singapore Institute of Arbitrators and a Past President of the Maritime Law Association of Australia and New Zealand. He has particular expertise in trade and shipping law and international business.
David is an active researcher with cross-disciplinary interests. His research addresses issues that are at the nexus of business and law, exploring their effect on society and their application to business transformation, linking to entrepreneurship and regulatory aspects. He is interested in fields such as social procurement, governance, trusts, legal history and the pedagogy of business education. David has taught in a wide range of areas including business consulting, personal branding, innovation & entrepreneurship, business governance and ethics.
Prior to joining the University of Nottingham, David was, for four years, Head of Industry and External Engagement for the Business and Law schools of Victoria University in Melbourne, Australia. Before that he was with RMIT University in Melbourne where he was MBA Director (2016-19) and Director of RMIT's postgraduate Juris Doctor program (2015-16). In these roles he gained extensive experience in collaborative curriculum design and delivery.
Paul Greatrix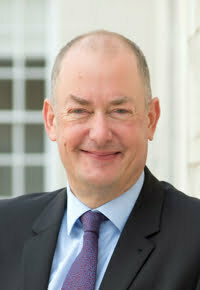 President, HUMANE; Registrar, University of Nottingham, UK
Dr Paul Greatrix is Registrar at the University of Nottingham, a post he was appointed to in January 2007. Prior to this he was Deputy Registrar at the University of Warwick. Earlier positions at Warwick included Director of Student and Ancillary Services, Acting Registrar, Interim Director of the National Academy for Gifted and Talented Youth and Senior Assistant Registrar with responsibility for quality issues. Before joining Warwick in 1998 he was at the University of East Anglia for six years, where he also worked on quality matters, and Staffordshire University.
As Registrar he is responsible to the Vice-Chancellor for the academic administration of the University. As well as being Secretary to the statutory bodies of the University and a member of University Executive Board, the Registrar manages the provision of a broad range of professional services for prospective students, current students and staff.
He was Chair of the HUMANE General Assembly for a period before being elected to the HUMANE Board in 2021. Since October 2023, Paul is the President of HUMANE.
Paul read English Language at the University of Edinburgh, and holds a PhD from the School of Education at the University of East Anglia.
Until recently he blogged regularly for Wonkhe as Registrarism but continues to produce a podcast 'University Registrars Talking About Stuff.'
Edward Harcourt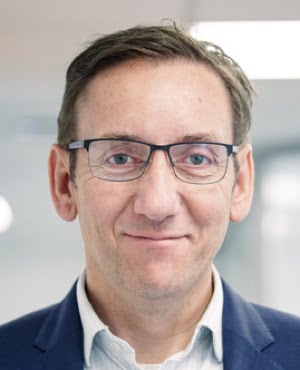 Senior Vice President, QS Quacquarelli Symonds Ltd., UK
Dr. Edward Harcourt is a Senior Vice President at QS Quacquarelli Symonds, Ltd. the world's leading supplier of insights and services to the higher education sector. Based in Kuala Lumpur, he is also Managing Director of the QS Enrolment Solutions business, which provides white-labelled student conversion services to universities around the world.
A specialist in international higher education, Dr. Harcourt was previously Pro-Vice-Chancellor (External Engagement) at Liverpool John Moores University (2013-19) and International Director at the University of Birmingham (2009-12).
He has a PhD from Vanderbilt University (USA) and was formerly on the editorial staff of Oxford University Press (USA) and the New York Academy of Sciences. He began his career in higher education administration at the University of Warwick (2003-09).
Patrick Joseph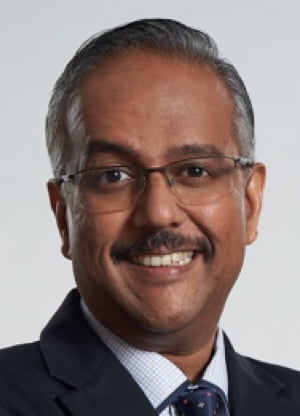 Registrar, University of Nottingham Malaysia, MY
Patrick Joseph is the Registrar of the University of Nottingham Malaysia (UNM). He sits in the Management Board of the University and is responsible for ensuring the overall delivery of student administrative and support services at the UNM. He leads the entire student experience journey from admissions to alumni while effectively balancing the intersection of academic and administrative life at the University. He is responsible for policy making, student services strategy and related operations, governance and assurance as well as legal and compliance.
Having been in the Higher Education Industry for more than twenty years, Patrick is well-versed with the entire University ecosystem, effectively juggling the expectations of various stakeholders within the University, government agencies as well as local and international partners. He provides strategic leadership integrating policy issues and trends facing higher education while enhancing the entire student academic and wellbeing experience.
His passion and professional commitment towards the University has been recognised when he was awarded the Lord Dearing Award and the Vice-Chancellor Medals.
Kristiina Kemetter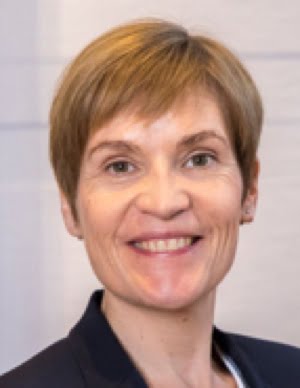 Director of Legal Services, General Counsel and Secretary to the Board of Directors, Aalto University, FI
Kristiina Kemetter is Director of Legal Services, General Counsel and Secretary to the Board of Directors at Aalto University, where science and art meet technology and business. Aalto University community is made up of over 12 000 students, 400 professors and close to 5 000 other faculty and staff working on the university's dynamic campus in Espoo, Finland.
She is leading team of legal professionals which provide assistance on legal and compliance matters related to Aalto University's core activities in research, innovation and education as well as employment relationships, IT, facilities and financials. Her main responsibilities include also internal audit, university level compliance processes and the Aalto University Code of Conduct. As a member of Aalto Management Team and the President's Management Team she contributes to the overall leadership and development of Aalto University.
She has been working at Aalto University since 2016. Before moving to she current position, she has worked as a corporate lawyer in several Finnish and international corporations (i.e Sonera Corporation, Unilever Group, Amer Sports Corporation, Rocla Oy) and also as Market Court Judge at the Market Court of Finland.
She holds a master's degree in law (1994) from University of Helsinki and she is trained on the bench.
Sylvain Letailleur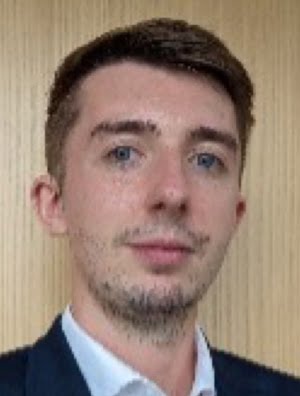 Head of Campus France Malaysia; Embassy of France to Malaysia, MY
M. Sylvain Letailleur graduated with a Bachelor's Degree in Film and Audiovisual Studies (2013-2016) followed by a Master Degree in Cinema and Audiovisual Research (2016-2018) from University Sorbonne Nouvelle (USN), France. He also has studied a Bachelor of Arts in Media, Film and Communication (2015-2016) through an exchange programme at the University of Otago, New Zealand.
He was International Cooperation Assistant (2019-2021) in the International Affairs Office of University Sorbonne Nouvelle (USN) then became International Project Manager (2021-2022). His responsibilities included the implementation of the "Bienvenue en France" (Welcome to France) ministerial label, the operational management of a Welcome Desk (4700 incoming international students) and strategic analysis of mobility programmes. He played a supporting role in crisis management during the COVID-19 pandemic; he was involved in the collaboration with the « Île-de-France » region on the « Student-Ambassador » communication programme (2019-2022) and has participated in an Erasmus + Staff Week in Academic Leadership with the European Academy of Innovation (2021).
In October 2022, he joined the Cooperation and Cultural Affairs Department of the Embassy of France to Malaysia as Academic Cooperation Mission Officer and Head of Campus France Malaysia. He also served as temporary Deputy Director of the Malaysia-France University Centre until its closure in December 2022. His roles include:
The operational management of the new Campus France Malaysia Office, providing guidance and support for Malaysian students, managing the national "Etudes en France" (Study in France) mandatory application platform, promoting Higher Education in France through various events and initiatives
Implementing the "France Excellence" scholarships programmes of the Embassy of France to Malaysia and assisting in the implementation of Campus France's Malaysia mobility programme, fully funded by the Malaysian government.
Overseeing bilateral cooperation agreements and programmes between France and Malaysia, providing an institutional interface to support institutions, contributing to institutional strategies development to enhance bilateral cooperation in Higher Education and Research.
Strengthening the Malaysian Alumni network and support the professional integration of Malaysian graduates in the French industrial ecosystem of 300 companies established in Malaysia.
Chung Lim Law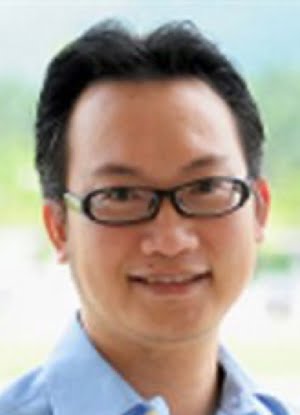 Dean, Faculty of Science & Engineering, University of Nottingham Malaysia, MY
Professor Law is the Dean of the Faculty of Science and Engineering (FOSE), University of Nottingham Malaysia (UNM). He has more than 20 years of experience in tertiary education in delivering courses in chemical and environmental engineering. He served UiTM (University Technology MARA) in 2004-2005, followed by a continuous commitment to UNM (University of Nottingham Malaysia) from 2006 until the present. UiTM is a public university in Malaysia whereas UNM is a private university foreign university branch campus in Malaysia.
Over the past 25 years, he carried out extensive research work in industrial drying and fluidized bed systems. His significant contributions revolve around pioneering work in heat pump-assisted drying and low-temperature drying of herbal and edible products. This encompasses in-depth exploration of factors such as moisture diffusion, product quality, textural properties, retention of bio-active ingredients, and product safety. The innovative designs crafted under his guidance have led to the creation of a diverse array of industrial dryers, including fluidized bed dryers, low-temperature dryers, and intermittent dryers, successfully applied in the food processing industry. Professor Law has published over 170 journals, books, and book chapters, and has presented more than 140 conference papers.
Beyond academia, Professor Law actively engages with external professional organisations. Serving as the Associate Director for the Accreditation Department of the Board of Engineers Malaysia (BEM), he shoulders responsibility for the Chemical Engineering Cluster. In this capacity, he contributes invaluable insights and support to the Engineering Accreditation Council Malaysia, and he plays an important role in formulating the Malaysian Engineering Accreditation Standard. Additionally, Professor Law serves as the Leader of the Chemical Working Group for BEM's Professional Competency Examination (PCE) committee, overseeing the PCE for the chemical discipline.
Professor Law's comprehensive understanding of both UK and Malaysia programme accreditation requirements is reflected in his strategic implementation of numerous quality management systems within the FOSE, UNM. This proactive approach ensures compliance with the stringent standards set by the professional bodies in both nations. Hence, showcasing his adeptness in navigating the challenges and seizing the opportunities in transnational education.
Sarah Metcalfe
Provost and CEO, University of Nottingham Malaysia, MY
Sarah Metcalfe is Provost and CEO of the University of Nottingham Malaysia where she provides strategic leadership as the campus moves towards celebrating its 25th anniversary. As a Pro-Vice-Chancellor of the University of Nottingham UK, she is a member of the University Executive Board. Prior to taking up this appointment in 2021, she had served as a Head of School and then Faculty Associate Pro-Vice Chancellor for Research and Knowledge Exchange (Social Sciences) for the UK campus. She joined Nottingham from the University of Edinburgh where she had been Head of the Department of Geography and then Assistant Head of the School of Geosciences. Beyond the university, she has chaired committees for UK Research Councils, provided scientific advice to UK government departments and been a member of Council of the Royal Geographical Society.
Sarah read Geography at the University of Cambridge and then completed a D.Phil. at the University of Oxford. She has remained committed to both education and research throughout her career, focusing on climate change, human – environment interactions, and air pollution and its impacts.
Beata Mierzejewska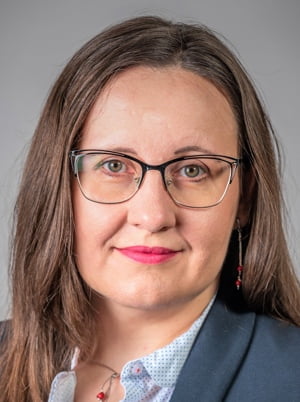 Deputy Chancellor ; SGH Warsaw School of Economics, PL
Beata is an experienced HEI manager with solid scientific as well as business background. Since 2016 she has held the position of Deputy Chancellor at the SGH Warsaw School of Economics, Poland.
Graduate of the SGH Warsaw School of Economics, alumna of the International Visitor Leadership Program organized and financed by the US Department of State, participant of the numerous professional trainings and development programs, ie. Crisis Leadership in Higher Education by Harvard Kennedy School, the University Management Leaders Program by Polish Ministry of Science and Higher Education.
She has gained her managing expertise from consulting projects. As a former academic teacher and research assistant as well as experienced consultant she is excellent in bridging academic needs and business pragmatics. Being the consultant, Beata advised many companies – both SMEs and corporations – mainly in the field of strategic management and business models innovation.
By participating in numerous international fellowship or benchmarking programs she understands various education systems and the challenges faced by the university authorities.
As a deputy chancellor as well as a member of numerous working groups and committees at SGH, Beata is involved in majority of decision process.
Zainon Mustaffa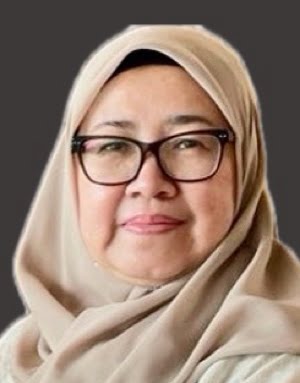 Registrar and Senior Director for Government Relations, Asia School of Business, MY
Madam Zainon Mustaffa currently holds the position of Senior Director of Academic Innovation, Registrar, and Advisor of Government Relations at the Asia School of Business (ASB). With over 37 years of experience, she had previously served at the Ministry of Higher Education/Ministry of Education and as Group Registrar at INTI Education Group before joining ASB as part of the founding management team.
Zainon's extensive background includes managing scholarships for in serving officers, and overseeing the operations of the Malaysian Students Departments world-wide during her stint in the Ministry of Higher Education/Ministry of Education. At ASB, she played a pivotal role in securing all the licenses for ASB, and establishing regulatory processes for degreed programs, aligning with the Ministry of Higher Education, Malaysian Qualifications Agency (MQA) and other regulatory bodies' requirements.
She holds an M.A. in Educational Management & Administration from the University of London, along with a double degree in Science (majoring in Chemistry & Mathematics) and Education from the University of Technology Malaysia. Her expertise contributes significantly to ASB's academic innovation and regulatory success.
Matthew Nicholson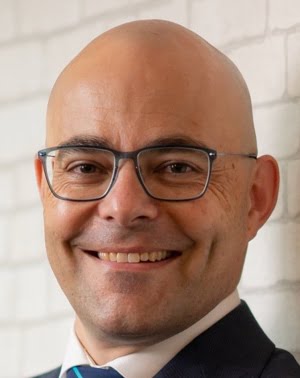 VP Research and Operations, Monash University Malaysia, MY
Professor Nicholson joined Monash University Malaysia in April 2021 as Vice-President (Research and Development). In July 2022, he was appointed Interim Chief Executive Officer, Monash University Malaysia, and Interim Pro Vice-Chancellor and President (Malaysia), Monash University Australia, following Professor Andrew Walker's retirement. During his tenure as interim PVC, he made significant contributions to the operations of the Malaysia campus, including establishing a Future Students Taskforce to examine and improve areas relating to student recruitment, creating a new staff mobility scheme to connect Malaysia campus staff with programs, services and opportunities at other Monash campuses, and forming new working relationships and partnerships with industry and government stakeholders in Malaysia.
In his current role as Senior Vice President (Research and Operations), Professor Nicholson oversees the operational leadership of the Monash University Malaysia campus, providing strategic guidance and advice to all staff and University-wide committees in relation to research, education and student-related matters. He also leads the Research and Development portfolio to maintain and grow its reputation as the University's hub for world-class research excellence in Southeast Asia.
Professor Nicholson has been an exemplary leader across research, teaching and administration throughout his career. He received significant teaching awards in previous positions at La Trobe University and Victoria University for his pioneering work in online learning and the development of lecture-free curricula, including the development of a Massive Open Online Course on diplomacy for the Australian Department of Foreign Affairs and Trade.Professor Nicholson has published more than 110 books, book chapters and journal articles, and secured more than $10 million in research funding through numerous industry-funded programs and projects, including through the Australian Research Council and National Health and Medical Research Council. He has an international reputation for his research and expertise in the sport-public health nexus, physical activity, policy, social capital, the social impact of sport, recreation and leisure, and the media representation of sport.
Kruthiga Permar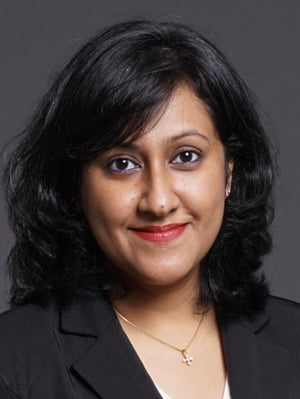 Director, Corporate Development, Asia School of Business, MY
Kruthiga leads strategic partnerships and corporate relations, with a focus on business development for Asia School of Business. In this capacity, Kruthiga fronts the corporate development team which provides the first touch point for a wide array of corporate engagements and external relations for the school, both locally and internationally. The team engages with GLCs, MNCs, HNWIs, ministries, embassies, trade chambers, professional networks and associations worldwide, and serves as a conduit for ASB's various undertakings. The team also works closely with top tier corporates in Malaysia and worldwide, aligning with each organisation's talent development strategy and needs.
Kruthiga's experiences as an education professional span both academia and corporates, covering grounds from teaching software engineering to designing several capacity-building programmes, professional qualifications and international conferences. Notably, in her role at Securities Industry Development Centre (SIDC), the training arm of Securities Commission Malaysia, she was responsible for international cooperation, managing and executing several strategic education alliances and joint venture programmes with international bodies such as ADB, APEC, ASEAN, OECD, ACCA, ICAEW and more. Her extensive exposure to multiple facets of the education industry has led her to take on prominent roles in facilitating education business development, through strategic partnerships and alliances.
Guy Perring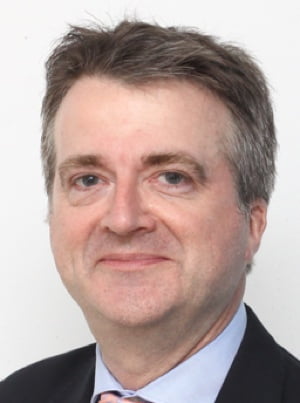 Regional Director, Asia i-graduate, UK
Guy Perring works as Regional Director, Asia for i-graduate an independent benchmarking and consultancy, delivering comparative insights for the education sector specialising in internationalisation, improving the student experience and assisting institutions in ensuring their students are achieving their objectives in employment and citizenship.
He has worked in education for over 25 years in a variety of roles from teacher to administrator, market researcher to consultant. He previously worked at the British Council for 12 years in a variety of roles, including leading a Southeast Asian Regional Transnational Education Project designed to offer support for UK and local institutions in establishing sustainable partnerships.
Guy has presented at a number of international conferences including APAEI, Going Global, QS-Apple and the Commonwealth of Education Ministers. He is an alumnus of Manchester and Durham Universities.
Hazel Melanie Ramos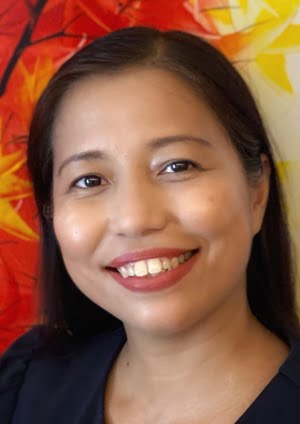 Vice Provost (Teaching and Learning), University of Nottingham Malaysia, MY
Dr Hazel Melanie Ramos is the Vice Provost (Teaching and Learning) at University of Nottingham Malaysia. Prior to this, she was the Associate Dean for Teaching and Learning at the Faculty of Arts and Social Sciences and was Head of School of the Division of Organisational and Applied Psychology. Hazel is a Senior Fellow of the Advance HE.
She is also a recipient of the prestigious Lord Dearing Award (2022) and the Vice Chancellor's Medal (2017) from the University of Nottingham for her contributions to Teaching and Learning. Hazel completed her undergraduate degree in Business Administration before pursuing an MA in Counselling Psychology and PhD in Clinical Psychology.
Hazel publishes papers in areas of work psychology such as work-life balance, stress and burnout and psychological ownership in family firms. More recently, she has explored innovative work behaviours and the management of non-family employees.
Abdul Rashid Khan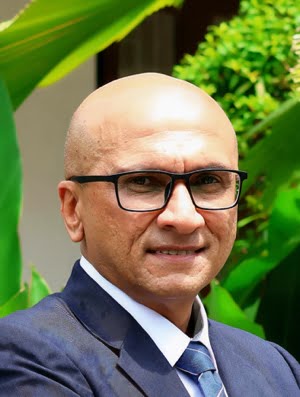 Dean, Royal College of Surgeons in Ireland and University College Dublin Malaysia Campus, IE
Prof Dato' Dr Abdul Rashid Khan is a medical doctor (Peshawar University, Pakistan) with a Masters in Health Science from Edith Cowan University, Perth, Australia and a PhD in Community Health from National University of Malaysia (University Kebangsaan Malaysia). He is currently the Dean and also Professor of Public Health Medicine in RCSI & UCD Malaysia Campus (RUMC) formerly known as Penang Medical College, and a visiting research fellow for Ritsumeikan Asia Pacific University, Japan. He has more than 100 peer-reviewed publications and has written five books and several chapters in books. He is also a member of the international advisory board for numerous journals. His work experience includes being a registrar of AIMST University and Dean of RCSI and UCD Malaysia Campus.
He is very passionate about the Sustainable Development Goals. He has a very keen interest in the social influences on the health of marginalised populations. He has been actively involved in community outreach especially health promotion & education and social well-being projects for marginalised communities, especially among trans genders, the elderly and the indigenous people of peninsular Malaysia. His research work includes health outcomes of the elderly and how social support influences health. He has been studying Female Genital Cutting in Malaysia and in South East Asia in collaboration with local NGOs. He has also been actively involved with the wellness and health of the trans women community.
Prof Dato' Rashid has been involved in the control and prevention of infectious diseases, especially among marginalized populations including immigrants at risk of occupational zoonotic infections and indigenous communities in peninsular Malaysia. He works closely with colleagues from the Malaysian One Health University Network (funded by USAID), South East Asia One Health University Network, Ireland (University College Dublin), Australia (University of Western Australia), NGOs, policymakers and community leaders.
USAID recognised him as one of only two One Health champions in Malaysia and because of his extensive work with the community, he was awarded the 'Order of Chivalry' by the governor of Penang, Malaysia which carries the title Dato'.
Hajah Yatela Zainal Abidin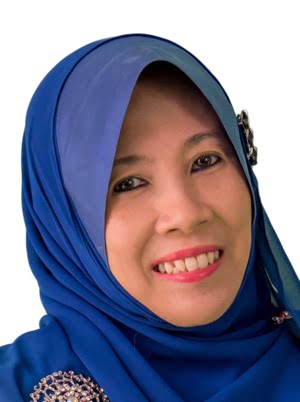 CEO Yayasan Sime Darby (Sime Darby Foundation), MY
Dr. Hjh. Yatela Zainal Abidin is the Chief Executive Officer of Yayasan Sime Darby, or the Sime Darby Foundation, a position which she has held for 14 years. The Sime Darby Foundation is the philanthropic arm of the three Sime Darby companies, which are Sime Darby Plantation Berhad, Sime Darby Berhad, and Sime Darby Property Berhad.
YSD focuses on the 5 pillars of Education, Community & Health, Environment, Sports and Arts & Culture. The strategies of these five pillars are aligned to all 17 Sustainable Development Goals (SDGs) of the United Nations; so that the impact would be towards achieving a balance in the social, economic, and environmental dimensions of sustainability.
Yatela holds a Bachelor of Science degree in Accounting and Finance which she obtained from the University of Wales, Aberystwyth in the United Kingdom in 1994. She completed her Association of Chartered Certified Accountants (ACCA) professional degree at the Emile Woolf College of Accountancy, London in 1996, and went on to attain her ACCA fellowship in 2005.
In her 27 years with Sime Darby, Yatela has held major roles in the Group Corporate Assurance department as well as the Values & Culture department; which saw her manage internal controls and corporate governance strategies, and their implementation. However, more than half of Yatela's career has been in YSD and philanthropy, and this is where her heart is.
Despite her accountancy background, she decided to do a postgraduate degree in a completely different area because of her newfound interest in education for the underprivileged. In early July 2019, Yatela completed her doctoral degree from Universiti Utara Malaysia, with her thesis entitled "Using Life Stories to Understand the Development of Resilience in the Underprivileged."
Transnational Partnerships School Director
Nadine Burquel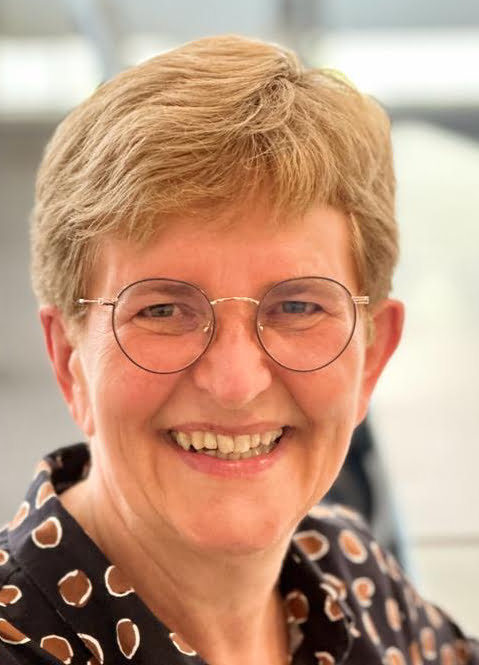 Transnational Partnership School Director and Director General of HUMANE
Nadine is the Director General of HUMANE. She works closely with the Chair and the governing bodies on HUMANE's strategic developments. She manages the HUMANE Office to offer the membership an attractive portfolio of professional development and networking activities. She has been involved with HUMANE since its foundation in the mid-nineties, until December 2022 as Executive Director of the three residential schools (the Barcelona Winter School, the Berlin Summer School and the Transnational Partnerships School).
Nadine has extensive director level experience, having worked with multiple international non-profit organisations, university networks and international boards. She has wide knowledge of leadership, governance and management in higher education institutions, and the global trends in the higher education sector. As EFMD Director of Business School Services she was responsible for a wide portfolio of large global events and communities of practices, interacting with business schools and universities in the wider Europe, North and Sub-Saharan Africa, Asia, Australia, the Middle East, the Gulf, as well as North and South America. More recently in Maastricht University she was strategic adviser to the leadership of the School of Business and Economics, advising on international accreditation, the internationalisation strategy, and delivering societal impact.
She has significant experience with EU (higher) education policy and programmes since the early days of the Erasmus programme. She has a strong track record of EU projects, leading large EU-funded European university networks and providing technical assistance to the European Commission. She is high level EU policy expert, working at system level in Brussels and beyond, carrying out capacity building and evaluations of EU interventions, having worked with EU Delegations in many countries.