Summer School Speakers
Oriol Amat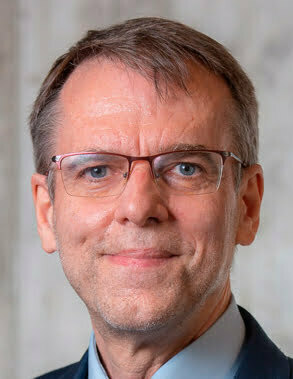 Rector, Universitat Pompeu Fabra, ES
He studied at Autonomous University of Barcelona (PhD in Business Administration and Bachelor's degree in the same speciality), at ESADE (Bachelor's degree in Business Administration and MBA) and at the Stockholm School of Economics (International Teachers Programme). He has spent time at various reference centres, such as Linkoping University (Sweden), Massey University (New Zealand), Université de Montpellier (France) and Diego Portales University (Chile).
As a professor at UPF since 1992, he has always been interested in the four main dimensions of academic life: research, knowledge transfer, teaching and management.
His lines of research include the analysis of the success factors of organisations and the ethical aspects of finance. He has directed more than fifteen theses and is the author of scientific articles and more than forty books, including Informe anual de l'empresa catalana [Annual Report of the Catalan companies] (2020), L'Ampolla mig plena: Aprendre de les crisis i dels que ho fan millor [The half-full bottle: Learning from crises and from those who made it better] (2020), Detecting accounting fraud before it's too late (2019), Renda Bàsica Universal: Anàlisi d'una proposta disruptiva [Universal Basic Income: Analysis of a disruptive proposal] (2019), Valoració i compravenda d'empreses [Valuation and sale of companies] (2018). Some of his books have been translated into several languages (French, English, Portuguese…). He also collaborates and is a member of the editorial board of several international scientific publications.
In the field of management, he has held various positions. At UPF, he has been dean of the UPF Barcelona School of Management (2018-2021), director of the Department of Economics and Business (2003-2005), vice-rector for Economics, Information Systems and Services (1997-2001) and, specifically in the teaching field, he was director of the Centre for Teaching Quality and Innovation (2006-2011).
Chris Cobb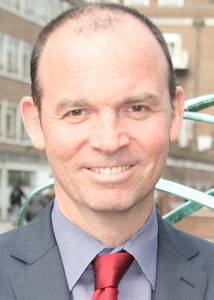 Chief Executive, ABRSM, UK
Chris Cobb is Chief Executive at ABRSM. ABRSM is the UK's largest music education body, supporting over 440,000 students per year in 93 countries in partnership with four Royal Schools of Music: the Royal Academy of Music, Royal College of Music, Royal Northern College of Music and the Royal Conservatoire of Scotland.
He was previously Pro Vice-Chancellor at the University of London and also at Roehampton University. Prior to that was at the London School of Economics where he was Director of Business Systems and Services. During the pandemic he was also Principal of Goodenough College.
Chris has sat on a number of national working groups relating to IT in Higher Education. He is a former member of the AHUA Executive (2014-2016) and was a member of UK HE Financial Sustainability Steering Group and the HESA Data Futures Programme Board. He was also a Trustee of Advance HE (2018-2020).
Chris has also taught University IT Management at the HUMANE Winter School and is a former member of the HUMANE Executive Committee and Round Table.
Chris has been a judge on the Times Higher Education Awards for over ten years and is a Trustee of the student housing charity AA4S. He is also a Freeman of the Worshipful Company of Information Technologists in the City of London.
Koen Goethals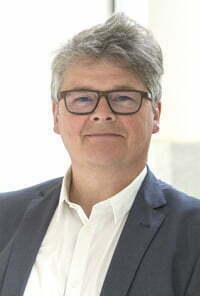 President, University College Ghent, BE
Koen Goethals obtained a Master and a PhD in Biological Sciences from Ghent University (UGent). He pursued a career as a researcher in the field of molecular genetics and in 2002 was appointed a tenured lecturer in Molecular Genetics at UGent.
In 2004 Koen started as Chief Academic Administrator of UGent, responsible for the administration and policy in research, education, personnel, juridical affairs, communication and internationalisation. Together with the rector, the vice-rector and the Chief Logistic Administrator he was responsible for the daily management of UGent.
In 2017 Koen changed gears and became President ("General Director") of the University of Applied Sciences and Arts Ghent (HOGENT). HOGENT has 17.500 students, supports 30 professional Bachelor programs and 14 associate degree programs in a broad range of vocational fields. Apart from that, HOGENT also provides 4 academic bachelor programs and 6 master programs in the arts (music, drama, film, photography, …). Next to teaching, the institution supports practice oriented research and service to society in the vocational domains and academic-artistic research in the arts."
Chris Green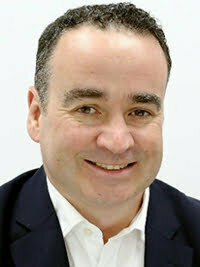 Chief Transformation Officer, University of Glasgow, UK
Chris joined Glasgow University from the PA Consulting Group where he lead their welfare and youth sector work in the public sector. His clients spanned the major Departments, Agencies and providers in the sector. He has over 20 years' experience of delivering change management in more than 40 projects and programmes including many large public sector bodies. These include DWP, DfE, Cabinet Office, DCMS, Scottish Executive and DSP in Ireland; Agencies such as Ofqual, Ofsted, ONS, Land Registry, ESFA, the NCS Trust and Health sector trusts including Greater Manchester, Calderdale and Sheffield.
Chris was also on the Executive Board of Newcastle College Group, one of the largest UK providers of education, employability and skills services. His personal interests include football – increasingly coaching and watching rather than playing these days – as well as music, reading and cinema. Chris is the proud Dad of a football mad 13 year old boy and as well as football he enjoys cycling, sailing and walking
Gary Guadagnolo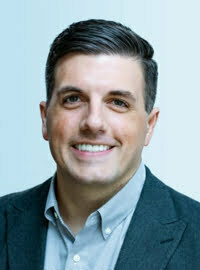 Director, EAB Washington DC, US
Gary Guadagnolo is a Director in EAB's research division. His research has focused on operational and strategic issues facing higher education leaders – from creating shared services centres for administrative and service improvements, to establishing structures for ongoing conversations about academic program performance, to managing the total cost of ownership of a campus's physical plant. Gary has a BA from Baylor University in Waco, Texas, and an MA and PhD in History from the University of North Carolina, Chapel Hill.
Gary leverages his many years of experience as an academic researcher and instructor to help "translate" ideas between academic and administrative units on campus. Outside of the office, and true to his Texas roots, Gary (along with his hound dog) is always on the hunt for good hiking trails and BBQ.
Andrea Güttner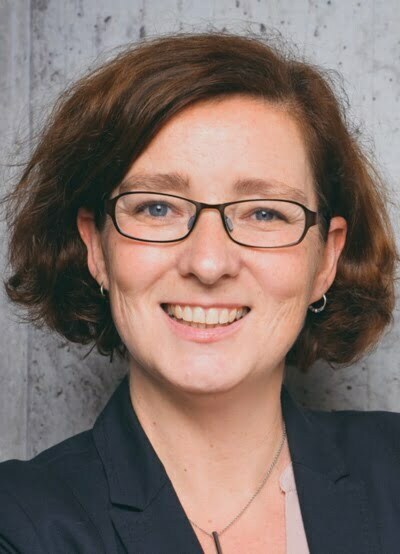 Deputy Provost, Freie Universität Berlin, DE
Andrea Güttner, born in 1971, studied Latin American Studies, Political Science and Economics at the Universität zu Köln and Freie Universität Berlin. After her studies, she worked as a controller in the Planning and Controlling Department of the Justus Liebig Universität in Gießen, where she was responsible for control systems and planning processes.
After a period as a freelance consultant and scientific and coordinating assistant for university development projects, Andrea worked as a project manager and senior consultant at CHE Consult, focusing on strategy and planning processes, finances, reporting, work process and organisational development and diversity management.
Since April 2013, she has been Head of Administration of the Department of Political and Social Sciences and the central institutes OEI, JFKI and LAI at Freie Universität Berlin. Since May 2022 Andrea is the head of the newly founded coordination and steering unit, which reports directly to the president. She is also Deputy Provost during Provost Dr. Andrea Bör's absence.
Antonia Instone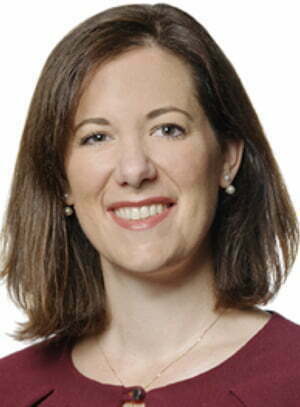 Director, Nous Group, AU
Antonia is a high-achieving consultant and trusted advisor with a proven track record of improving the strategic value proposition and future-readiness of organisations. She is an expert at delivering strategy, organisation design and transformation work to achieve meaningful change and progress for complex organisations.
Clients value her clear skilled facilitation, warm stakeholder engagement, strategic thinking, and pragmatic advice. Antonia has worked extensively across higher education, non-government organisations and government – she is a not-for-profit specialist.
Grete Kvernland-Berg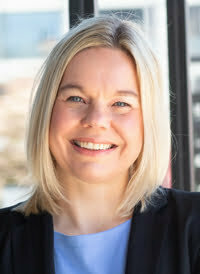 Partner, PA Consulting Norway, NO
Country Head and partner in PA Consulting Group Norway, public healthcare and change expert. Grete holds an MsC in Business administration from North University. She works with health innovation across management levels, including MoH, regulators, health trusts and primary care communities. She and her team leads the Norwegian healthcare system's innovation hub "InnoMed". InnoMed's mandate is to contribute to a customer centric and integrated health system through product and service innovation. She has specialized in designing and implementing new ways of providing care with use of telehealth, as Norway has an ambition of providing 30% of outpatient consultations online and through "hospitals from home". She works alongside clinical and administrative leaders to make change happen.
Since 2014, she worked for the National Telecare program in Norway. The program has resulted in 70% of Norwegian primary care communities now offers telecare as the first choice of care. The design driven initiative has led to massive savings across local governments with use of technologies enabling self-mastery and less need of physical care. Grete is a strong believer in a wholistic approach to reach lasting change within healthcare, where organisational, cultural, technical, regulatory and ethical barriers must be solved in combination
John McMillian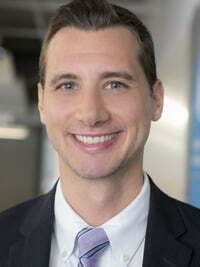 Managing Director, EAB Global, US
John McMillian is a Managing Director at EAB and is responsible for the development of all of our ongoing operations Internationally outside of North America. John has been with the broader firm for over 9 years and has extensive experience working with our members to ensure partnership success. As the Managing Director over EAB International, John is responsible for developing consultative partnerships with our members to help solve their strategic and operational challenges in an effort to optimize their enrolment goals, student experience, and financial sustainability.
John has spent the last three years building our work specific to the challenges and nuances of Higher Education across Europe. John spent the prior three years developing out a new recruitment analytics initiative to support the enrolment growth of non-traditional adult learners across our member Universities throughout North America.
John received his undergraduate degree of Bachelor of Science in Marketing Management from the Pamplin College of Business at Virginia Polytechnic Institute and State University( Virginia Tech) in 2005, and more recently received his Masters of Business Administration(M.B.A.) from the University of Virginia, Darden School of Business in 2017.
Britta Piel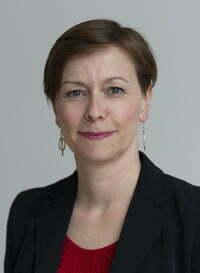 Head of Unit and Deputy Director, Centre for International Cooperation, Freie Universität Berlin, DE
Britta Piel is Head of Freie Universität Berlin's (FUB) Centre for International Cooperation, a unit within the International Office focusing on strategic internationalisation, and Deputy Director of the International Office. Her tasks include advancing the university's internationalisation strategy, managing the university's network of liaison offices worldwide, and initiating new cooperation formats. Managing a diverse team across four continents, she can rely on almost twenty years of experience in different higher education institutions. Her interest in team development and organisational psychology prompted her to seek out further education in this field and to work as a humour trainer for national and international audiences.
Britta holds a Master's degree in American Studies from Saint Louis University, USA, and a Certificate in Management and Leadership from the University of Hamburg. She also finished two years of training at Clownlabor Berlin e.V. and is a certified trainer for the foundation "Humor Hilft Heilen" in Germany.
Nannette Ripmeester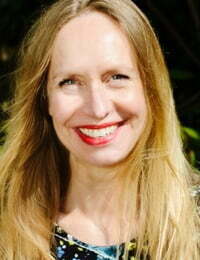 Founder & CEO of Expertise Labour Mobility, NL
Nannette Ripmeester is director of Expertise in Labour Mobility (ELM). ELM specialises for over 25 years in customising solutions for international labour mobility for study and work purposes. Together with her team, Nannette works under the motto of 'making mobility work' for clients in the higher education, corporate and government sector. She is considered an expert on global mobility trends and how to enhance the connection between recent graduates and their future job opportunities.
Nannette holds an MA degree from the University of Amsterdam and combines her role for ELM with her work as Director Europe & North America for i-graduate – a leading benchmarking organisation responsible for running the International Student Barometer (ISB) under 4M students worldwide. More recently, she has become involved in the employability initiative CareerProfessor.works, supporting students' intercultural and employability skills through a gamification app.
Her love for global mobility and bridging the gap between education and the world of work was ignited when she worked for 7 years at the European Commission where she was responsible for setting up the EURES database on living and working conditions and regional labour job market in the EU Member States.
Antti Savolainen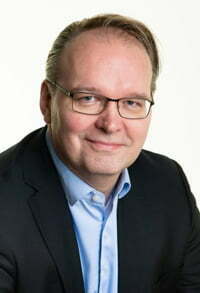 Director of Administrative Services, University of Helsinki, FI
Antti Savolainen is Director of Administrative Services in University of Helsinki since 2009 and as such is directing general administration sector. One of the main focuses in his working field is development of administration, services and functions.
During his more than 20 years at the University of Helsinki Antti has been involved in many reforms both at Faculty and University level and has acquired versatile experience in change management and service development. He was involved in Bologna Process initiated study reform 2004-2005 when working as a Head of Study Affairs at the Faculty of Science and was the project manager in implementation of campus service structure in the University 2007-2009. During the preparations for University reform in 2008-2009 he was in many ways involved in planning administrative processes and organisational structure. From 2015 – 2016 he was responsible for planning the new organization for administration (University Services) and was the project manager in its implementation in 2016-17.
In his position he has actively contributed in introducing new methods and thinking such as user-oriented approach, service design and lean management to the development of university functions. He has also participated actively in digitalisation of service production and has directed several years university's enterprise architecture work.
Bert Verveld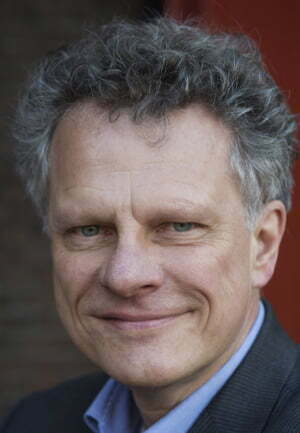 President of the Executive Board, Amsterdam University of the Arts, NL
Bert Verveld is President of the Board at the Amsterdam University of the Arts (AUA), since 2015.
The Amsterdam University of the Arts (Dutch: Amsterdamse Hogeschool voor de Kunsten / AHK) occupies a prominent place, both nationally and internationally, in education in the arts and cultural life. The courses are given in alluring locations in Amsterdam, the cultural centre of the Netherlands. The AUA offers courses at bachelor and advanced or master level in the following subjects: music, film and television, theatre, dance, museum studies, architecture, fine art and design teaching.
Bert is chair of the Centre of Expertise on Arts Sciences and Education (CASE, a cooperation between six universities of applied sciences and one school for secondary professional education). And he is member of the Steering Committee of the Centre of Expertise For Creative Innovation, a national expertise centre, of 4 universities of applied sciences, for talent, knowledge and business in creative industries, IT and Arts.
He is chair of the Board of the Amsterdam Research Institute for Arts and Science (ARIASnl). ARIAS is a network between the Universities and the Universities of applied science in Amsterdam. The network aims at cooperation in Arts research, attracting external funding, creating PhD opportunities and creating a platform.
He is member of the General Assembly of the Association of Universities of Applied Science NL (Vereniging Hogescholen / VH), of the Special Committee for Research of the VH, of the Special Committee for Funding of the VH, and chair of the Audit Committee VH.
He is also chair of the Board of Trustees of CINOP The CINOP organisation is an independent, (inter)national research, project management and consultancy enterprise on lifelong learning, vocational education & training, adult education and employability.
He is since early 2022 also chair of the foundation Cultuur en School Utrecht (Culture and School Utrecht), an independent foundation that connects and advices schools for primary and secondary education with cultural institutions in the city of Utrecht.
HUMANE Panel
Heidi Backman
Director, Åbo Akademi University
Heidi Backman is Director of University services at Åbo Akademi University and has previously worked as director of education at both state and municipal level.
She sits on several boards in universities, educational institutions and in various organisations.
Nadine Burquel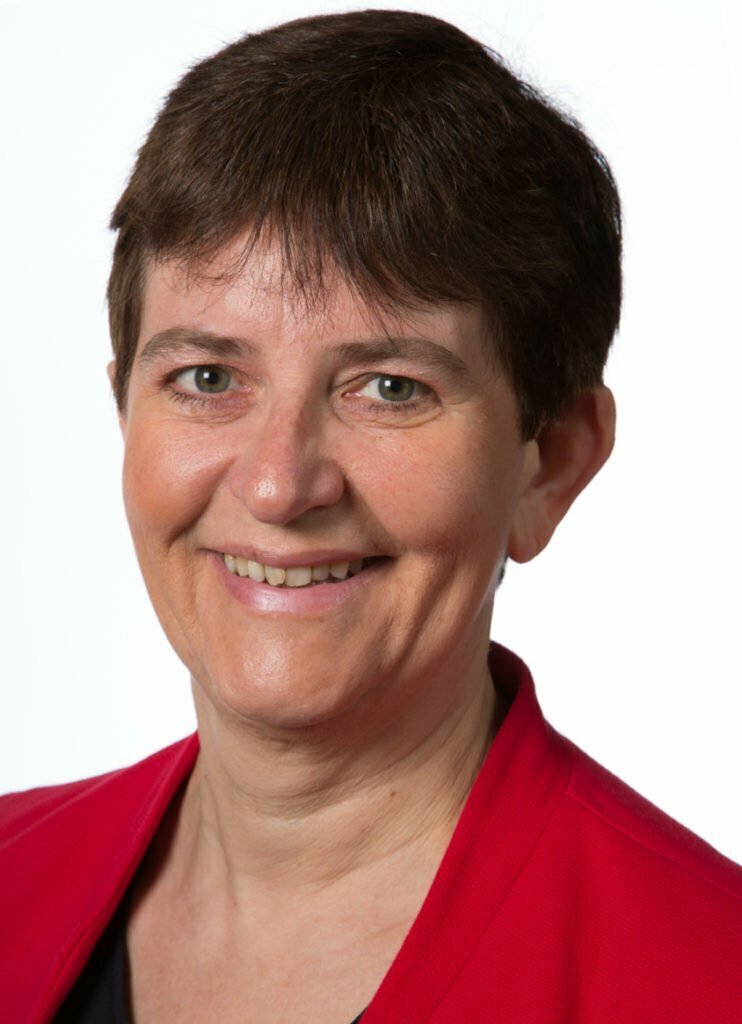 Summer School Director
Nadine is director of the HUMANE residential schools, the Winter School, the Summer School and the Transnational Partnerships School for senior managers of professional services in universities. She was on the first committee founding the Winter School in 2003 and was involved in the early stages of setting up HUMANE in the mid-nineties.
In other contexts Nadine is international expert in higher education with close to 30 years experience, specialising in EU education policies and programmes; internationalisation, higher education strategy governance and leadership, quality assurance, enterpreneurship, innovation, both at system and institutional level. She has significant experience with the management of large EU (framework) contracts, evaluations, studies, policy analysis, capacity building and technical assistance. She was involved in several high level EU policy dialogues such as with Australia and Mexico.
Calluna Euving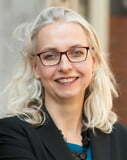 Secretary General of the University of Amsterdam (UvA) and HUMANE Chair
Calluna is the Secretary General of the University of Amsterdam (UvA), a research university with close to 40.000 students and a staff of over 9.000. She is also the Chair of HUMANE.
Calluna's international career has involved working in senior roles in various institutions of higher learning, but also other public organisations in the Netherlands and abroad. The secretary general of the UvA is, among other things, responsible for the policy and strategy departments as well as the university wide system of support staff; working closely with the Executive Board and acting as a bridge between the Executive Board and the faculties. In addition, she is charge for the UvA's integrated safety, security and crisis management.
Prior to taking up her current post, Calluna was the Director of Finance and Operations at the Office of the Quartet Representative in East Jerusalem, the organisation set up to support Tony Blair's role in the peace process. Prior to this, she was chief of staff of the Mathematical Association of America and Centre Administrator at the BMW Centre for German and European Studies at Georgetown University in Washington D.C. Before moving abroad, she held various posts at Delft University of Technology. Calluna studied political science at Leiden University and did an Executive MBA at Georgetown University.
Andrea Silvestri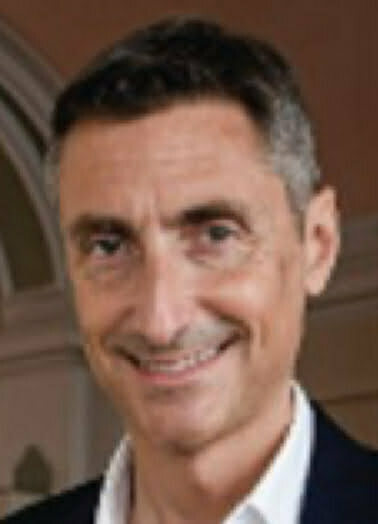 General Director, University of Turin
Since 2021 Andrea Silvestri is the General Director of the University of Turin, the third in Italy by size, with 82,000 students and 4,000 staff.
As the University's general manager, he is responsible for the overall organization and management of the University services, leading the University staff, and managing the University infrastructures and financial resources.
Prior to joining the University of Turin, Andrea developed his professional career in the consultancy sector, in the mega events organisation (Olympic Winter Games) and in the philanthropic institutions, with different roles in Italian and European organisations.
He has been part of the governance of the European association of foundations (Philea, formerly EFC) and is currently a member of the Supervisory Board at the European Cultural Foundation.
Summer School Facilitators
Ian Creagh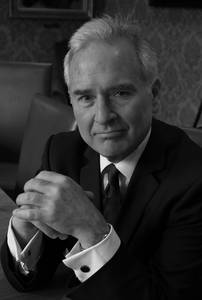 Summer School Chair
After serving 10 years as King's College London's Senior Vice-President Operations & College Secretary, Ian now holds a portfolio of non-executive and higher education consulting roles. Prior to King's, he held similar chief operating officer roles at City University London and before that, the University of Adelaide.
The first part of his career was in the Australian Public Service where he rose early on to become a member of the Senior Executive Service. Ian is also an experienced non-executive having served on the Board of King's Health Partners, the Council of Governors of an NHS Foundation Trust, and the audit committee of the British Academy. He is currently the Chair of the Academic Council of BPP University in the UK,
Since relocating to Europe 20 years ago, Ian became an active member of HUMANE serving on its Executive Committee. He was a regular contributor to the Winter School and was key in the development of its sister Schools, the Berlin Summer School and the Shanghai Transnational Partnership School.
Nadine Burquel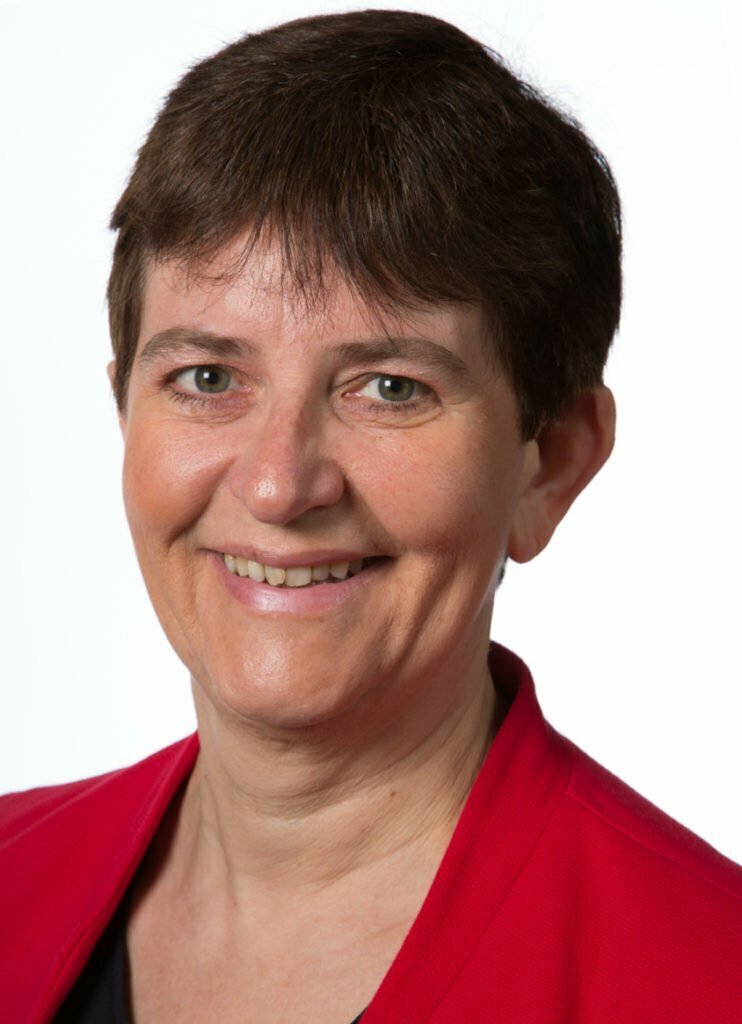 Summer School Director
Nadine is director of the HUMANE residential schools, the Winter School, the Summer School and the Transnational Partnerships School for senior managers of professional services in universities. She was on the first committee founding the Winter School in 2003 and was involved in the early stages of setting up HUMANE in the mid-nineties.
In other contexts Nadine is international expert in higher education with close to 30 years experience, specialising in EU education policies and programmes; internationalisation, higher education strategy governance and leadership, quality assurance, enterpreneurship, innovation, both at system and institutional level. She has significant experience with the management of large EU (framework) contracts, evaluations, studies, policy analysis, capacity building and technical assistance. She was involved in several high level EU policy dialogues such as with Australia and Mexico.