HUMANE professional pathways programme for finance professionals – Speakers
Marko Mršnik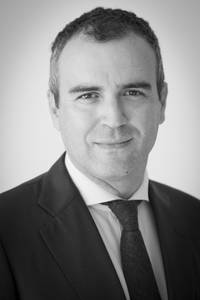 Senior Director, S&P Global Ratings
Marko Mršnik is a Senior Director in the European Sovereign Ratings Group at S&P Global Ratings, and a Lead Analyst focused on the Eurozone sovereigns, in particular on its southern members. His analytical responsibilities include France, Spain, Italy, Portugal, Belgium, the Netherlands and Luxembourg. Based in Madrid, he is also in charge of rating ECB, EFSF and sovereign related entities primarily in the Netherlands, Spain and Portugal.
Before joining S&P Global Ratings in London in 2007, Marko was an economist in the European Commission in Brussels, specializing in macro-economy of the euro-area and EU, with particular reference to public finances and euro-area accession, where he co-authored the EMU Sustainability Report and Public Finances in EMU. He had previously worked as a consultant for the European Investment Bank in Luxembourg.
Marko is the author of S&P Global Aging Reports, most recently in 2016 (Global Aging 2016: 58 Shades of Gray) analyzing the impact of the demographic changes on the long-term sustainability of public finances and creditworthiness across the world economies. He also authored the Standard & Poor's 2015 report on climate change and sovereign creditworthiness: 'The Heat Is On: How Climate Change Can Impact Sovereign Ratings'. He regularly publishes analytical commentaries on credit related matters.
Marko holds a bachelor of arts degree in Economics from the University of Ljubljana, Slovenia, and a master of arts degree in European Economic Studies from the College of Europe, Belgium, where he was also a researcher and tutor. Marko is fluent in English, Slovene, Spanish, French, Croatian and Serbian
Frans-Paul van der Putten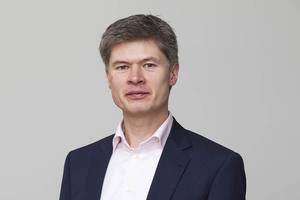 Senior Research Fellow, Clingendael – Netherlands Institute of International Relations
Dr Frans-Paul van der Putten joined Clingendael in 2007, where he is a Senior Research Fellow. His research is aimed at understanding the consequences of the rise of China as a major power and of China's New Silk Road strategy. He is a co-coordinator for Clingendael Geostrategic Risks, which provides geopolitical analysis for the private sector, and a co-editor for Clingendael's New Silk Road Forum.
He has published articles in various international newspapers and journals, including Financial Times, Enterprise & Society, Europe's World, Global Policy, International Herald Tribune and Journal of Business Ethics. He has also published in Dutch media such as NRC Handelsblad, Het Financieele Dagblad, Volkskrant, Trouw, and Internationale Spectator.
Frans-Paul van der Putten has an MA in history from Leiden University. In 2001 be obtained his PhD degree at Leiden based on a dissertation on business strategies of Dutch companies in pre-WW II China. Between 2007 and 2012 he was the Editor-in-Chief of Itinerario: International Journal on the History of European Expansion and Global Interaction. Prior to joining Clingendael he worked at Nyenrode Business University, where he did research for private and public sector actors regarding international corporate social responsibility and the role of multinational corporations in developing countries.
Timothy Murphy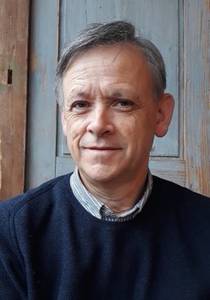 Senior Cyber Security & AI Consultant
Tim has worked in the field of communications technology for over thirty years. Tim's work has spanned the areas of programming of automated industrial machinery (Donnelly Mirrors Ltd); regulation and standards development in wireless communications (Irish Government & British Rail Telecoms); the development and delivery of communications solution for the road and rail transport sector with an emphasis on solution safety and integrity (Racal UK and Thales.) Tim was awarded the prestigious 'Thales Expert' designation in 2010 in recognition of his work as Global Solution Leader for wireless and data network solutions in transportation. Tim has also worked in Thales as the global Product Line Manager for wireless and data communications solutions for transportation and the Cyber Security Authority for integrated communication solutions. Within these roles, a key part of Tim's work has been the monitoring and understanding of emerging technologies and trends (such as cybersecurity, big data and artificial intelligence) and their potential impact on product development.
Tim is a Chartered Electrical engineer by profession, with degrees in Mathematics, Microelectronics & Electrical Engineering, Mobile & Satellite Communications and Philosophy. He is a graduate of Trinity College Dublin, University of Westminster and the University of London. His special areas of interest include the impact of technology, in particular robotics and artificial intelligence, on the individual and society.
Tim is a member of the Institution of Engineering & Technology (IET) and the Institute of Electronics & Electrical Engineering (IEEE).
Bob Rabone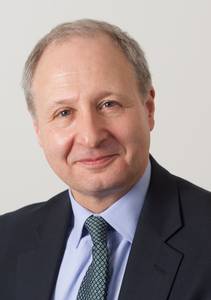 Former CFO, Sheffield University
Bob has 30 years of commercial experience as a Finance Director with both private and public companies operating in a range of different sectors.
Until July 2017 he was the Chief Financial Officer of the University of Sheffield with responsibility for Accommodation, Commercial Services, Estates, Facilities, Finance and IT. Bob was particularly focussed on strategic financial and policy matters and commercial activities. Since leaving Sheffield as CFO, he has continued as a director of certain University subsidiaries and is a Trustee Director of the University of Sheffield Pension Scheme.
Bob is a Chartered Accountant and qualified with Coopers & Lybrand (now part of PricewaterhouseCoopers) after graduating at Imperial College as a Mechanical Engineer. Before joining the University of Sheffield in 2005, Bob was Finance Director and a member of the senior management team at the international law firm Eversheds LLP.
Bob retains an acute interest in the Higher Education sector offering financial analysis and advice. He is a member of the sector's Financial Sustainability Steering Group.
María J. Redondo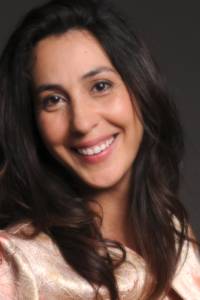 Founder and Director, ImprovToritos & ImprovLead
María J. Redondo is the founder and director of ImprovToritos and ImprovLead. ImprovToritos is a rounded program for children and young adults designed to raise their emotional competencies using improvisation theatre techniques. In the same vein, ImprovLead provides bespoke motivational and technical support to adults who want to unleash the leader in them and/or enhance their communication and public speaking skills.
Being a "world citizen with Spanish seeds," she has trained in French and German with theatre professionals in Fribourg and Zurich, and was a member of the improv troupe "Improvenös" before leaving Zurich for London. After working for over 15 years in the finance sector-her latest corporate position was as a director and team leader of the UK Public Sector team with S&P Global, she decided to enrich her personal and professional journey by launching a platform to extend the benefits of the 'improvisation mindset' to the corporate world.
She says that "ImprovToritos and ImprovLead are the result of all knowledge and skills gathered from the different paths I followed in life finally converging into programs aiming at helping individuals to blossom, become the best of themselves and live the lives they dream about".