Practical Information – PPP Utrecht University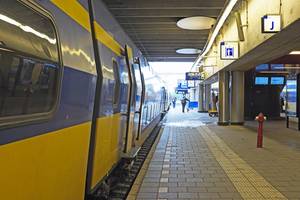 Local Contact Information:
Janny Hendriks-van Oers and Brunhilde Mesters
Secretary to the Director,
Telephone: +31 30 253 4266 email: J.M.C.Hendriks(at)uu.nl and B.S.H.Mesters(at)uu.nl
Venue Details:
The programme will take place at the Kanunniken Room in the University Hall
Domplein 29, 3512 JE Utrecht Google Map
Hotel Information:
The local organiser has suggested hotels in the neighbourhood of Utrecht University, which are shown in the following list. The best rates can usually be achieved through online hotel providers such as booking.com, hotels.com, etc. although it is often also worth checking the aggregator's rates with the hotel's own rates before finalising your booking.
Court Hotel City Centre Utrecht
Lunch and Dinner:
Lunch on Monday and Tuesday plus the dinner on Monday evening will be provided for participants.
Monday March 12 Dinner
The venue for the HUMANE Dinner will be the Johanna Westerdijk Room at the University Hall preceded by a drinks reception.
Please inform the HUMANE secretariat about any special dietary needs as soon as possible by returning the Participant's Information Form to the Secretariat
Getting to Utrecht
The easiest way to get to Utrecht is by train. Amsterdam and Schiphol Airport are just 30 minutes by train; Rotterdam and The Hague are 45 minutes by train. Daily international trains from and to Brussels (2 hours), Cologne (2.5 hours) and Paris (3.5 hours). For more info, go to the Dutch Railways site www.ns.nl or www.nshighspeed.nl
Disclaimers
Please note that HUMANE and Utrecht University will not be able to admit you to the Professional Pathways Programme if you have not registered and have received a confirmation of acceptance from the HUMANE Secretariat. If you are not already registered then please do so here. as soon as possible so that you may secure your place and avoid any embarrassment upon arrival at Utrecht. If you need any clarification about your registration please don't hesitate to contact the Secretariat. We will do everything we can do to help.
Please note that neither HUMANE or any of the host institutions where HUMANE events take place are liable for any losses, accidents or damage to persons or objects, regardless of the cause. Participants and accompanying persons attending any HUMANE events do so at their own risk and responsibility.