17th Annual HUMANE Alumni Network Seminar – Brussels, October 25-26, 2019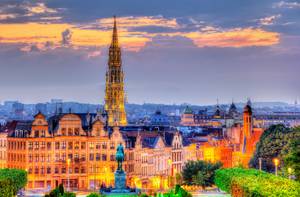 A European Higher Education Area? From vision to action
Hosted by the Vrije Universiteit Brussel (VUB) (BE)
The Vrije Universiteit Brussel (VUB) and HUMANE Alumni Network are looking forward to welcoming you on Friday October 25 and Saturday 26 at the Humanities, Sciences & Engineering Campus in Brussels for the 17th HUMANE Alumni Seminar.
The Seminar will bring together alumni to explore key issues based upon the current EU agenda for higher education and how to translate a strategy into actions and plans.
The seminar will offer a well-balanced mix of inspirational speakers and group discussions and a policy specific visit to the European Commission.