Heads of University Management & Administration Network Europe
HUMANE Autumn Seminar - University of Bordeaux, November 7-8, 2019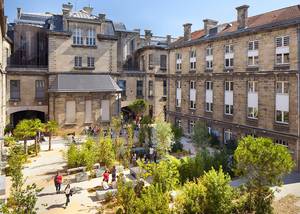 The challenge of change: changing models and methods for the management of transformational change in contemporary higher education
Hosted by the University of Bordeaux
Whether seeking a step change in overall institutional efficiency, responding to drastic shifts in higher education policy and financing, or improving competitive academic advantage, many European universities are initiating strategic transformation programmes. Despite significant commitment to these programmes, research evidence over the past 20 or more years consistently shows that about 70 per cent of all transformation programmes in all sectors fail to meet their objectives. Everyone seems to agree that the key ingredients of strategic change implementation in universities are effective institutional leadership; coherent organisational operating models and structures; and institutional culture. But to achieve all of this, it's clear that institutions have also invested in sophisticated change management methods and models to guide their strategic change programmes.
Our seminar aims to explore and share experiences of these developments: what's worked; what's failed; and what's worth trying again. The programme has been designed to be highly participative, with inputs from a range of institutions as well as those with experience of other sectors. It promises to be an engaging and innovative seminar.
Register now to secure you place.