Practical Information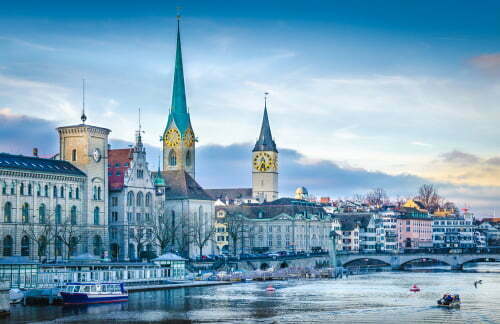 Contact Information:
Kerstin Press – University of Zurich
Email: here
Tim Evans – HUMANE Secretariat
Email: here
Venue Details
The HUMANE Study Visit will take place at:
University of Zurich
Main Building
Rämistrasse 71
8006 Zurich
Google maps link is available: here
Programme
The updated programme is available: here
WiFi Access
The University of Zurich offers WiFi access via Eduroam or you can sign up in to the Guest WLAN, details about how to do this is: here
Study Visit Fee
The Study Visit fee for members (including staff from their institutions) and HUMANE Residential School alumni is €1,155. For non-members the fee is €1,600. The Study Visit fee includes the informal Welcome Dinner and the Thursday dinner, two lunches and coffee breaks.
Covid 19 Important Information
Currently there are no restrictions on the basis of the COVID-19 pandemic when you enter Switzerland. Further information can be found on the Swiss Government website here.
Accommodation
You are responsible for your own hotel reservation.
The local organiser has suggested the following hotels in the neighbourhood of the University of Zurich. These hotels are within walking distance (10-15 minutes) of the venue. There are many other hotels in Zurich. If you are looking for alternatives within walking distance, try the area "Zurich Niederdorf" on booking.com but be aware that Niederdorf is something like the party hotspot, so not necessarily for those that are very sensitive to noise. Quieter options are in the area "Zurich Altstadt". We suggest that participants consult websites like booking.com, along with the hotels own website, to see the best rates available – but be aware that hotel accommodation in Zurich is expensive….
Hotel suggestions in Zurich Niederdorf
Swiss Chocolate Hotel by Fassbind 3*
Zähringerstrasse 46, 8001 Zurich
A little over 10 minute walking distance from the venue (and close to 10 minutes walking from central station), located near a main street with bus and tram lines, so outside tends to be noisy (windows are triple glazing according to hotel website). Tram stop "Central" (lines 2,3,4,6,7,10,11,15 and bus line 31) is nearby.
Hotel Marta
Zähringerstrasse 36, 8001 Zurich,
Located right next to the Swiss Chocolate Hotel. Tram stop "Central" (lines 2,3,4,6,7,10,11,15 and bus line 31) is nearby.
Hotel St. Josef
Hirschengraben 64, 8001 Zurich
Across from the Swiss Chocolate Hotel, a little closer to the venue (and a little further from central station). A bit uphill from the main street so a bit more quiet. Tram stop "Central" (lines 2,3,4,6,7,10,11,15 and bus line 31) is nearby.
Hotel Hirschen
Niederdorfstrasse 13, 8001 Zurich
A bit more removed from the main street but still within walking distance (around 15 minutes) to the venue and central station. Tram stop "Rudolf-Brun-Brücke" (lines 4 and 15) is closest.
Restaurant Hirschberg
Seilergraben 9, 8001 Zurich
Enquiries only via phone +41 44 262 63 63
This unlikely looking place has fabulous Italian cuisine and five (basic) rooms.
Hotel suggestions in Zurich Alstadt
Sorell Hotel St. Peter
In Gassen 10, 8001 Zurich
One of your options, if you're prepared to walk extra (around 20 minutes) for more quiet. A bit more removed from tram options, "Paradeplatz" (lines 2,7,8,9,11,13,17) would be the relatively closest.
Pop Up Hotel Krone Zurich
Limmatquai 88, 8001 Zurich
Closer to the venue and central station with relatively competitive rates at the time of writing. Tram stop "Rudolf-Brun-Brücke" (lines 4 and 15) is closest.
Meals and Social Programme Information
Lunches and coffee breaks will be taken at the times indicated in the main programme.
The Study Visit welcome drink and dinner will take place on Wednesday plus there is a dinner on Thursday. Both are included in the Study Visit fee. Venue details will be sent via email to registered participants.
Local Information
There is plenty to see and do in Zurich, much of it covered better elsewhere (travel guides, or any other google search). So in this section Kerstin, our local organiser who has lived in the City for 12 years, will share some of her favourites:
Old town: Take a brief stroll along "Bahnhofstrasse" and then veer off to the left uphill on "Rennweg". At the end of Rennweg, you will find one of my favourite coffee outlets, En Soie by ViCafé, Strehlgasse 26, 8001 Zurich. They make a mean "Affrogato" (vanilla ice cream with espresso) or Flat White that can be taken along to be enjoyed with a fantastic view at Lindenplatz, a beautifully located nearby square.
Lake Zurich I: Walk along Bahnhofstrasse (or take trams 5,8 or 11 to "Bürkliplatz") and then walk from Bürkliplatz to the left towards "Bellevue". On a good day, that view does not get old even years after. Any fellow coffee-aficionados will find that Bellevue also has a ViCafé, the one with the longest opening hours in town (Theaterstrasse 14, 8001 Zurich).
A bit further away, but might be nice on a day with good weather (if we're lucky in November)
Lake Zurich II: Tired of all the posh stuff? Visit "Rote Fabrik" (Red Factory) for a fun counterweight. Their restaurant "Ziegel Oh Lac" (Seestrasse 407, 8038 Zürich) features great salads and cakes.
Bäckeranlage Zurich Wiedikon (Feldstrasse, 8004 Zürich): This used to be my neighbuorhood, so I am really partial to it. The community centre has a really lovely restaurant and the park brings together people from all walks of life. "Langstrasse", a lively blend of nightlife, restaurants and red light district is nearby. "Tenz Momos", a restaurant chain with really tasty Tibetan dumplings, can be found nearby (Hohlstrasse 44, 8004 Zürich).
Transport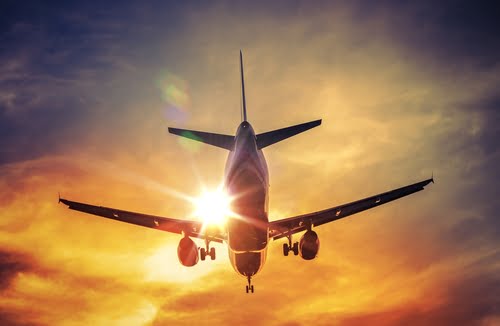 How to get to the University
By Plane
Zurich Airport is well connected to many European airports. When you arrive train connections into the city centre are also very regular, with trains around every twenty minutes. The trip into the city takes about 10 minutes. More information can be found here.
By Train
Switzerland is famous for its public transport network. The venue and most hotel recommendations are walking distance from Zurich HB (central station). There are night train connections from Amsterdam, Wien, Graz, Villach, Hamburg and Zagreb to Zurich, which may well save you an overnight stay. Further information about how to get there can be found: here
Getting a ticket at Zurich Airport
Kerstin has prepared a detailed guide about how to use the SBB ticket machine and which ticket to purchase – you can download that: here
Train and tram connections
Download the ZVV App or check on their website. Tickets are valid for a certain territory and time, any means of transport can be taken (e.g. there is no differentiation between tram and other types of trains making life relatively simple)
By Car
Travelling to Zurich by car is not recommended. Despite its relatively small size (around 400,000 inhabitants), Zurich manages traffic jams like a much larger city. Parking is scarce and expensive. Hotels may not have private parking, so best enquire beforehand.
Public transport is the best alternative. It is so well developed within the city that a bus running every 10 minutes is considered "infrequent".
If you do wish to travel by car then more information can be found: here
Disclaimers
HUMANE and the University of Zurich fully intend to deliver the HUMANE Study Visit in Zurich. If however, public health restrictions associated with the Covid-19 pandemic require it to be postponed, participants will be notified with as much notice as possible.
Neither HUMANE nor the University of Zurich are liable for any losses, accidents or damage to persons or objects during the HUMANE Study Visit in Zurich. Participants attending the HUMANE Study Visit in Zurich do so at their own risk and responsibility.