University of Zurich Speakers
Andrew Clark
Lab Manager – Linguistic Research Infrastructure Laboratory (LiRI)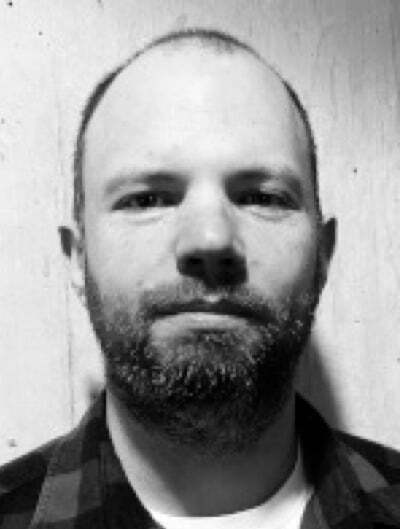 Andrew Clark manages the physical research facilities of UZH's Linguistic Research Infrastructure (LiRI). He oversees the day-to-day operations of the lab and equipment loan service as well as providing expert technical support. Andrew joined LiRI in 2021 and oversaw the construction of the lab as well as procuring the equipment for it.
He joined LiRI from the division of Psychology and Language science at UCL where he was an experimental officer for six years, prior to which he worked at the Endangered Languages Archive at SOAS.
Initially beginning his studies in electrical engineering, but he switched subject area to Tibetan studies and linguistics.
Marko Feistkorn
Chief Operating Officer, Ascaion AG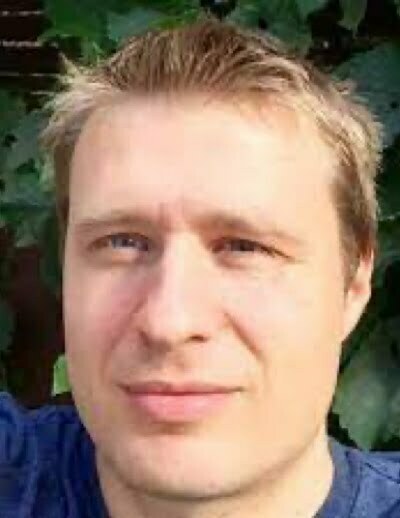 Marko Feistkorn is Chief Operating Officer at Ascaion AG since 2020. He started his career at Ascaion in 2002, initially working in various divisions and serving as Chief Development Officer from 2008 to 2014 and Chief Technology Officer from 2014 to 2020.
He has a degree in computer science from TU-Berlin.
During his career he has successfully managed countless digitization projects for business processes on cantonal, federal and worldwide level. Among others, he was the responsible project manager for the worldwide implementation of Absidion at the Swiss Federal Department of Foreign Affairs (FDFA), for realizing a planning software for language course operations at all 159 Goethe Institutes worldwide and for implementing Absidion in the area of archaeology and heritage conservation at the Federal Office of Culture (FOC).
He is currently the technical project manager on Ascaion's side for the project "Contract Management Third Party Funding" at the University of Zurich.
Harald Gall
Lead, Cluster for Digital Innovation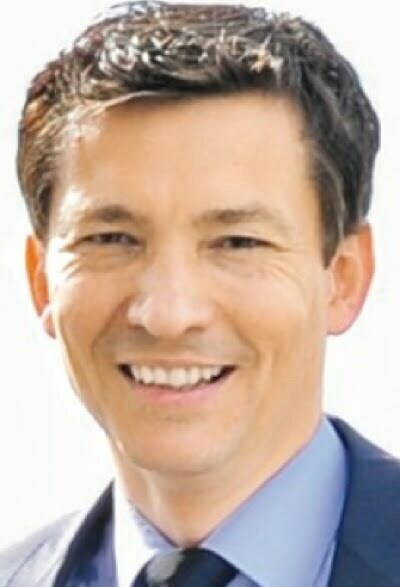 Harald Gall leads the Cluster for Digital Innovation since its foundation in 2019. He joined UZH as a professor of Software Engineering in the Department of Informatics in 2004 and has served as dean of the Faculty of Business, Economics, and Informatics since 2012. His research interests are in software engineering with focus on software evolution, software architecture, software quality analysis, mining software repositories, and cloud-based software engineering.
Harald studied informatics at Technical University of Vienna where he also received his PhD (Dr. techn.) and became associate professor in the Distributed Systems Group (TUV). He held visiting positions at Microsoft Research in Redmond, USA, and University of Washington in Seattle, USA. He is probably best known for his work on software evolution analysis and mining software archives.
His research has been highly acclaimed with a Most Influential Paper Award, a Test of Time Award, and several Best Paper Awards in the top Software Engineering Outlets. He is an Associate Editor of the Journal on Empirical Software Engineering (since 2015), IEEE Software (since 2015), and the Computing Journal (since 2011). He was Associate Editor of IEEE's Transactions on Software Engineering (2010-14).
Eva Maria Håkanson
Deputy Head of Innovation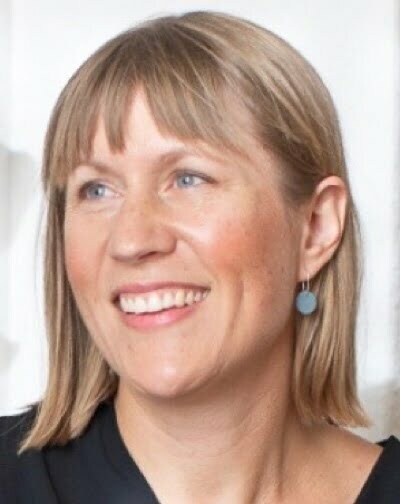 Eva Maria Håkanson is the Deputy Head of Innovation since April 2022. She has been with the Innovation Office since 2019.
The UZH Innovation Hub is a platform for innovation and entrepreneurship at the University of Zurich. It acts as a catalyst to accelerate the development of new inventions and ideas and strengthens the transfer of innovative research and teaching to the economy and society.
Her previous positions include Senior R&D Engineer at the private research institute CSEM and Lead Strategic Projects, Rectors' Staff ETH Zurich.
Eva Maria has a Master of Science Biology Engineering from Linköping University and a PhD ETH Zurich Biomaterials.
Silja Häusermann
Deputy Director of the URPP "Equality of Opportunities"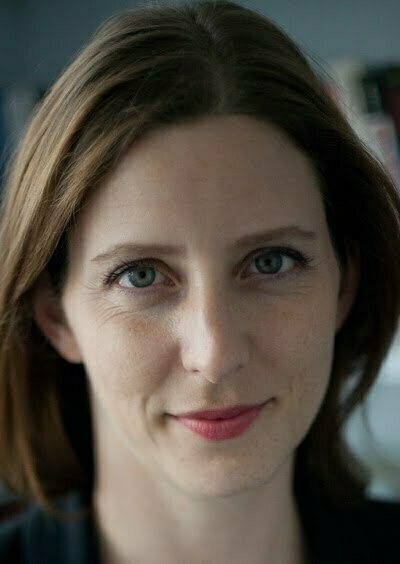 Silja Häusermann has been a Professor of Political Science at the University of Zurich since 2012. She is currently Head of Department as well as Co-Director of the University Research Priority Programme "Equality of Opportunities" (with Profs. David Dorn (econ), Nir Jaimovich (econ) and Matthias Mahlmann (law)), which initiated in 2021. Her research interests include: comparative social and economic policy, comparative political economy, labor markets and welfare states, inequality and party system transformation. Her geographic research focus is on Western Europe.
She studied Political Science at the University of Geneva from 1997 to 2001 and did a post-graduate Master of Public Administration at the Swiss Graduate School of Public Administration, Lausanne (2001-2003). She gained her PhD at the University of Zurich in 2007 and was a post-doctoral fellow at the European University Institute.
She was an Assistant Professor in Political Science at the University of Konstanz, Germany before joining UZH as a Full Professor in 2012. Her research has won many prestigious grants and awards, including an European Research Council Starting Grant WELFAREPRIORITIES and several principal investigator grants from the Swiss National Science Foundation and other donors such as Norface.
Silja was a Fellow at the Wissenschaftskolleg zu Berlin in 2018-2019. In teaching, she introduces 1st year BA-students to Political Science and offers lectures as well as seminars at the BA and MA level on Comparative Political Economy, Swiss, and Comparative Politics. She directs the PPE-Master track of the Department of Political Science and teaches Political Economy and Philosophy in this track. In 2018, she won the "Credit Suisse Award for Best Teaching" at UZH.
Agnes Kolmer
General Manager – Linguistic Research Infrastructure (LiRI)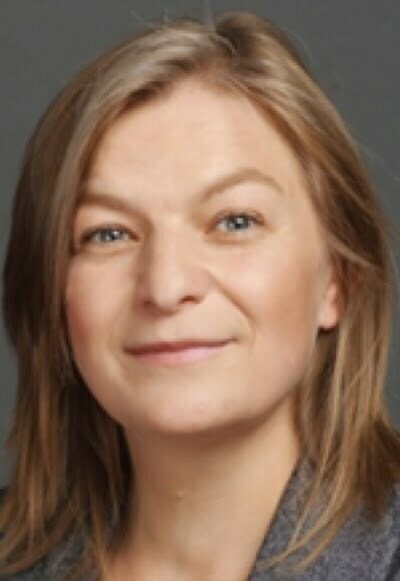 Agnes Kolmer is responsible for the general management of UZH's Linguistic Research Infrastructure (LiRI), a technology platform to serve the needs of linguistic research at UZH, Switzerland and beyond.
She contributed to the development of LiRI since preparatory phase started in 2017.
Educated as a linguist and researcher at the universities Regensburg, York (UK), Cologne, Heidelberg and Zurich, Dr Kolmer changed to scientific manager positions at UZH in 2010, first as coordinator of the Linguistics Center Zurich (2011-2012), next as manager of the interdisciplinary University Research Priority Program Language and Space (2013-), and finally as manager of LiRI (2020-).
Claudine Leysinger
Head of Graduate Campus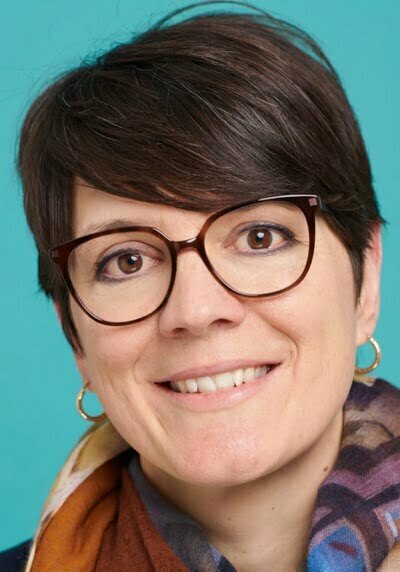 Since 2015, Claudine Leysinger has been the head of Graduate Campus at the University of Zurich – a service platform for all PhD candidates and postdocs, committed to promoting postdoctoral researchers and enhancing the quality of doctoral training at the University of Zurich. She studied Latin American history and political science at Columbia University and Universidad Nacional Autónoma de México. She obtained her PhD in history at Columbia University with a dissertation on the history of photography, anthropology and archaeology in nineteenth-century Mexico.
She taught and assisted at Columbia University and worked as a free-lance translator in New York. From 2008 to 2015, she was the Deputy Director of the Swiss Study Foundation, an organization dedicated to fostering promising and talented students of all disciplines.
She is a member of the Advisory Board of the Doctoral Academy of the University of Graz and of reatch – a think tank for science, technology and society in Switzerland. She has been acting as head of the EUA-CDE's thematic peer group on career development and career tracking back in 2019, and she is the official representative of the University of Zurich in the League of European Research University's Policy Group on Doctoral Studies.
Lisa Müller
Head – Research Development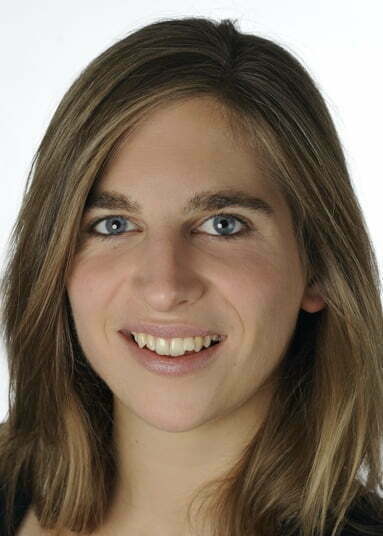 Since October 2019, Lisa Mueller heads the division Research Development at the Office of the Vice President Research of the University of Zurich, where she had already completed her PhD in political science years prior (specialising in political communication and comparative democracy research).
In between these positions in Zurich, she worked for the Swiss Parliamentary Services as well as for the Swiss State Secretariat for Education, Research and Innovation. At the State Secretariat she was part of the team dealing with Switzerland's participation in the EU Framework Programmes for Research and Innovation and the ERA.
Lisa Mueller lives in Zurich with her family, she has two kids aged 6 and 8.
Maria Olivares
Head – Innovation Office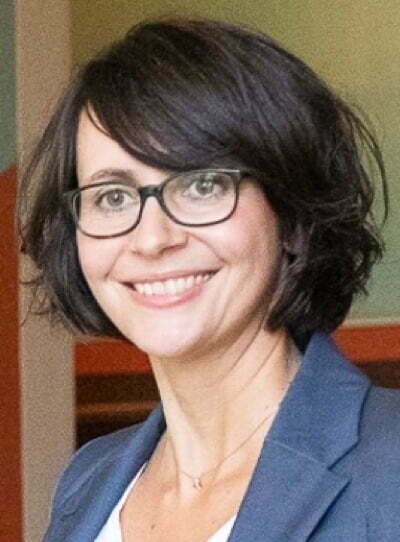 Maria Olivares is Head of the Innovation Office at the University of (UZH). In her role she manages the UZH Innovation Hub, the platform for innovation and entrepreneurship at UZH, where she fosters the development, setup and implementation of university support instruments, which are targeted to promote, disseminate and commercialize innovative approaches, solutions and technologies from researchers and students. She serves in several committees and is part of the DIZH Innovation Panel.
Maria holds a PhD in Management and Economics, has a Master in Business Administration and a Master in Applied Cultural Sciences. She has work experience of more than 15 years in scientific, R&D and business environments, including more than four years at the interface of applied research and industry.
In her past role at Disney Research, she managed the transfer of cutting-edge technology into marketable business products across The Walt Disney Company.
Kerstin Press
Head – the strategic resource allocation think-tank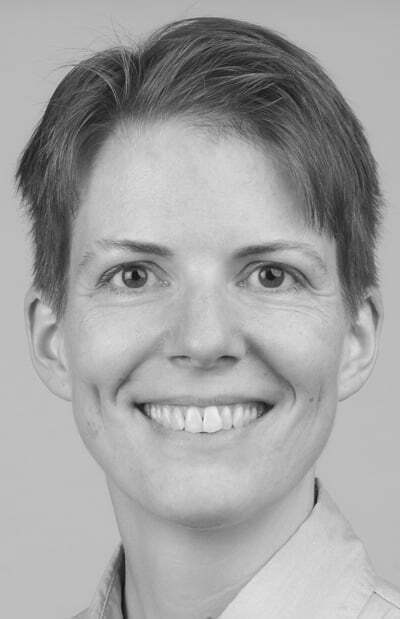 Kerstin Press heads the strategic resource allocation think-tank in the Office of the Vice President Finances and Human Resources since 2019. She joined the University of Zurich in 2008 as head of staff to the VP Finances and Human Resources. As head of staff and as head of the office of organization development (2012-2019), she devised or helped devise most of today's digital solutions in finance, HR, and procurement, she has contributed to various strategic initiatives and has divised much of the university's internal regulations on finance.
Kerstin obtained an MA in economics from the University of Duisburg-Essen (2000) and a postgraduate Master of Science from Strathclyde University, Glasgow (2001). She did a PhD back at University of Duisburg-Essen (2005) and a PostDoc at ETH Zurich (2006-2008) before succumbing to the leaky pipeline.
She lives in Winterthur, Switzerland. In her "spare" time she mostly herds her three kids aged 9, 6 and 3.
Davide Scaramuzza
Professor of Robotics and Perception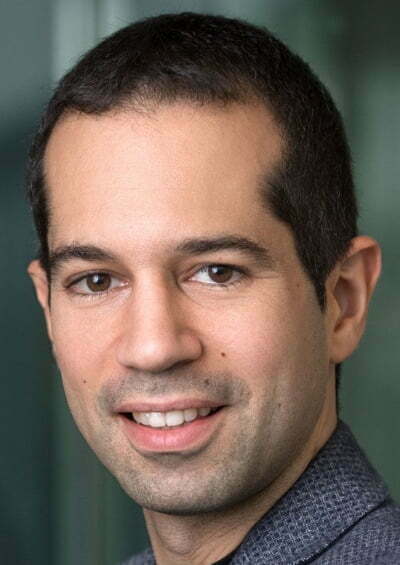 Davide Scaramuzza is a Professor of Robotics and Perception at the University of Zurich, where he does research at the intersection of robotics, computer vision, and machine learning. He did his PhD at ETH Zurich, a postdoc at the University of Pennsylvania, and was visiting professor at Stanford University.
His research focuses on autonomous, agile navigation of micro drones using both standard and neuromorphic event-based cameras. He pioneered autonomous, vision-based navigation of drones, which inspired the navigation algorithm of the NASA Mars helicopter. He has been serving as a consultant for the United Nations on topics such as disaster response and disarmament, as well as the Fukushima Action Plan on Nuclear Safety.
He won many prestigious awards, such as a European-Research-Council Consolidator grant, the IEEE Robotics and Automation Society Early Career Award, an SNF-ERC Starting Grant, a Google Research Award, a Facebook Distinguished Faculty Research Award, two NASA TechBrief Awards, and many paper awards. In 2015, he co-founded Zurich-Eye, today Facebook Zurich, which developed theworld-leading virtual-reality headset, Oculus Quest, which sold over 10 million units. In 2020, he co-founded SUIND, which builds autonomous drones for precision agriculture.
Many aspects of his research have been prominently featured in broader media, such as The New York Times, The Economist, Forbes, BBC News, and Discovery Channel.
Adrian Sigrist
Managing Director and co-founder – Unitectra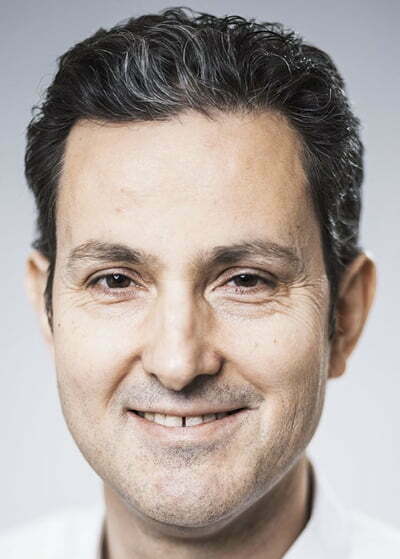 Adrian Sigrist is managing director and co-founder of Unitectra, the technology transfer office of the Universities of Basel, Berne and Zurich.
He's been with Unitectra since its inception in 1999.
Previously Adrian worked in sales and technical support at Millipore and as a product manager at Rhône-Poulenc Rorer.
He holds a master degree in Biochemistry from the University of Zurich.
Elisabeth Stark
VP Research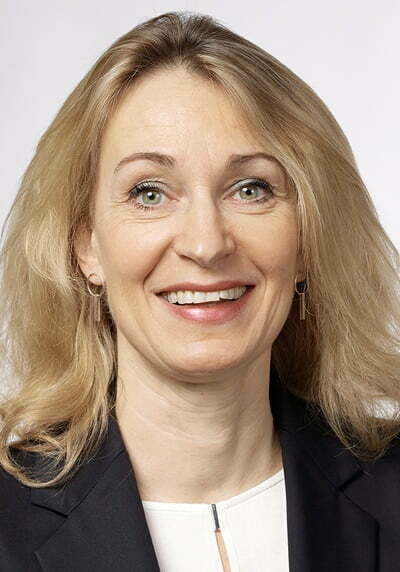 Elisabeth Stark has been VP research since 2021. She joined UZH as a full professor of Romance linguistics specializing in French in 2008. Her core interests are the comparative morphosyntax of Romance nominals and micro-variation in French (register variation), both in a synchronic and diachronic perspective and integrating variationist and formal approaches to language.
Elisabeth Stark studied Romance Linguistics and trained as an upper secondary school teacher of German and French at Ludwig-Maximilians-Universität (LMU) in Munich between 1988 and 1994, before gaining her PhD and her habilitation there in 1996 and 2003 respectively. She joined the Institute of Romance Languages and Literatures at Freie Universität Berlin as a full professor for Romance linguistics (specializing in Italian) in 2004 and served as Vice Dean of Studies of the Department of Philosophy and Humanities before accepting the professorship in Zurich in 2008. At UZH, she is responsible in teaching for the training of upper secondary school teachers of French in the cantoin of Zurich. As for research, she published over 120 papers, books and corpora in 5 different languages, directed two large interdisciplinary research projects (grants from the Swiss National Science Foundation) on multilingual variation in WhatsApp messages and text messages, co-directed the URPP "Language and Space" (2018-2021), and successfully applied in 2018 for the establishment of a national infrastructure in linguistics, established in 2019 as the UZH technology platform "LiRI: Linguistic Research Infrastructure".
Thomas Trüb
Office for Strategic Research Platforms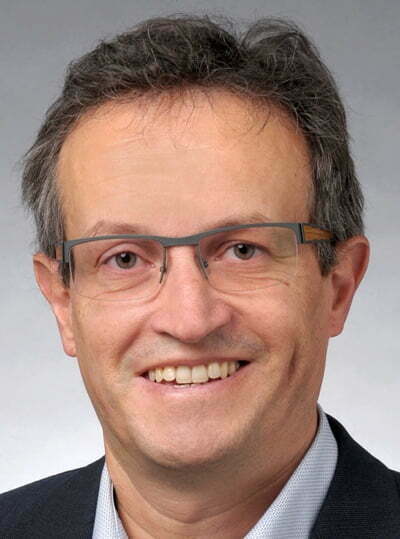 Thomas Trüb heads the Office for Strategic Research Platforms, University Zurich since its formation in June 2019.
He coordinates the activities of the Technology Platforms of the Universities and promotes the establishment of new Technology Platforms if they promise to a benefit for research and economic efficiency.
Prior to the current position, Thomas was responsible for different task in the area of effective research infrastructures.
He qualifies for the interface between research and management by his background as cell biologist and a past active career as research group leader.
Oliver Ullrich
Director – Innovation Cluster Space and Aviation (UZH Space Hub)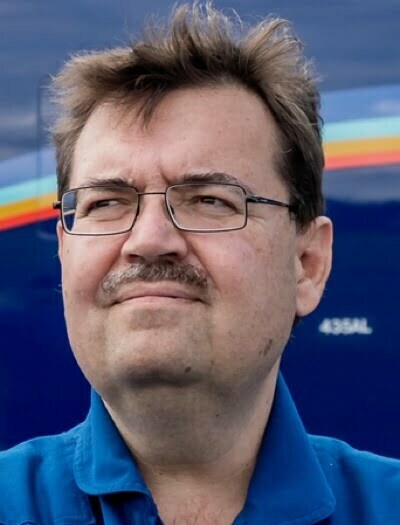 Oliver is Full Professor and Director of the Innovation Cluster Space and Aviation of the University of Zurich (UZH Space Hub), specialised in Anatomy, Cell Biology, Immunology and Aerospace Medicine. He is also Professor of Space Medicine (EAH Jena, Germany), Professor of Space Biotechnology (University of Magdeburg, Germany), elected Academician of the International Academy of Astronautics, President of the German Society for Aerospace Medicine, President of the Swiss SkyLab Foundation and initiator and leader of the Swiss Parabolic Flight program.
He is recipient of several national and international research and teaching awards and has 18 years of experience as scientific leader of parabolic flight, suborbital ballistic rocket and International Space Station (ISS) missions in the ESA and NASA Space Life Sciences research program.
He has a post-graduate diploma in Theology from the Pontifical Lateran University (Rome/Vatican) and is currently pursuing a PhD in Theology at Johannes Gutenberg-University, Mainz. He is committed to innovation in space and actively supports entrepreneurship and public-private partnerships and is co-founder of four start-up companies.
Study Visit Facilitator
Ian Creagh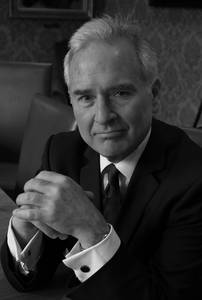 After serving 10 years as King's College London's Senior Vice-President Operations & College Secretary, Ian now holds a portfolio of non-executive and higher education consulting roles. Prior to King's, he held similar chief operating officer roles at City University London and before that, the University of Adelaide.
The first part of his career was in the Australian Public Service where he rose early on to become a member of the Senior Executive Service. Ian is also an experienced non-executive having served on the Board of King's Health Partners, the Council of Governors of an NHS Foundation Trust, and the audit committee of the British Academy. He is currently the Chair of the Academic Council of BPP University in the UK,
Since relocating to Europe 20 years ago, Ian became an active member of HUMANE serving on its Executive Committee. He was a regular contributor to the Winter School and was key in the development of its sister Schools, the Berlin Summer School and the Shanghai Transnational Partnership School.