HUMANE 2019 Annual Conference, Munich, June 14-15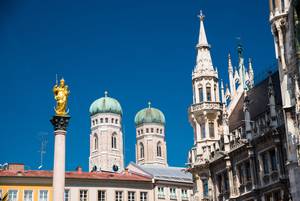 Supporting and creating impact: new challenges, new opportunities for research and innovation management in European universities
Hosted by Ludwig-Maximilians-Universität München (DE)
Research and innovation management has become a whole lot more complicated, and interesting, with the advent of policies that encourage universities to demonstrate their impact on and for society.
Whilst understood using different terms, pursued with differences in emphasis and at different speeds in various European countries, and laden with complex policy dilemmas, impact or social and economic contribution, is a hot topic debated by funding agencies, public and private organisations and policy makers.
Why Attend?
This policy agenda is fast moving and international in character. As heads of institutional management, it's crucial to remain informed of these international trends and developments.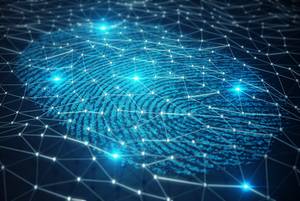 But also, what about the impact of impact on institutional research management and support operations? What are the new skills and capabilities that are needed? What new forms of leadership are emerging to manage cross-functional support in areas such as communications and public engagement? And what are the new developments in information systems, management, data capture and reporting?
The conference is also a great networking opportunity, taking place in mid-summer in the historic surroundings of our host institution, Ludwig-Maximilians-Universität München
Who should attend?
Heads of administration and management, chief operating officers and their equivalent; directors of research management; directors of communications, external affairs and public affairs; directors of strategy; and directors of information systems and data management, will all benefit from attendance at the conference.
Programme Themes
International policy trends and future directions in impact/social and economic contribution
Implications for research and innovation strategy and governance
The impact of impact on research management organisation, skills and capabilities
Managing institutional impact, and research and innovation impact
Speakers
We're assembling a diverse and distinguished group of big picture, as well as institutional leadership and management speakers from different systems and universities around Europe. Speakers include:
Robert-Jan Smits, Chairman of Eindhoven University of Technology's Board and former Director General of Research and Innovation at the European Commission;
Korinna Strobel, Director of Strategy, Helmholtz Association, Berlin;
Prof. Luc Soete, former Rector Magnificus of Maastricht University;
David Sweeney, Executive Chairman of Research England;
Prof. Heikki Mannila, President of the Academy of Finland, the Finnish Research Council;
Prof. Reza Razavi, Vice President & Vice-Principal (Research), King's College London and Director of Research at King's Health Partners;
Julia Wandt, Director of Communications and Marketing, University of Konstanz and and Director of the German Association of Communication Professionals in Higher Education;
Henrik S. Rasmussen, Director Open Platforms, Research Products, Elsevier;
Arnold Boon, Director of Administration, Aarhus University;
Maria Thuveson, Director of Research Funding, Swedish Research Council;
Gero Federkeil, Head International Rankings, CHE.