Practical Information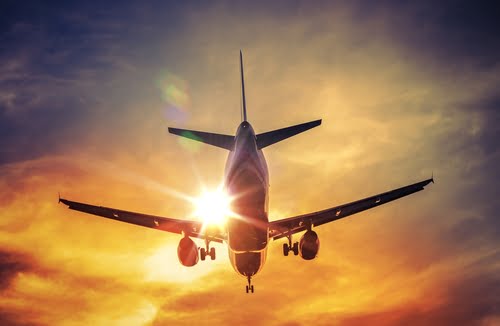 Local Contact Information:
Stéphanie Risser, Events Coordinator, Toulouse School of Economics
Email: here Telephone: +33 5 67 73 27 67
Venue Details:
The event will take place at the Toulouse School of Economics:
1, Esplanade de l'Université
31080 Toulouse Cedex 06
Google Maps: here
Hotel Information:
The local organiser has suggested hotels in the neighbourhood of the venue, which are shown in the following list. There are many other hotels in Toulouse. The best rates can usually be achieved through online hotel providers such as booking.com, etc. although it is often also worth checking the aggregator's rates with the hotel's own rates before finalising your booking.
Hôtel de Brienne 4*
20 Boulevard Maréchal Leclerc, 31000 Toulouse
Tel.: +33 5 61 23 60 60 Email: [email protected]
The Social Hub
Rue de Sebastopol 1, 31000 Toulouse
Tel.: +33 58 288 1060 Email: [email protected]
Lunch and Dinner:
Lunches and dinner within the seminar programme will be included.
Please inform us about any special dietary needs as soon as possible by emailing the Secretariat.
Dinner Venue
Information will follow
Phishing and email scams
There is an increasing trend for seminars and events to be targeted by phishing and email scams. If you do receive any communication that looks suspicious please contact the HUMANE Secretariat. HUMANE never works with or promotes any third party travel companies in its seminar organisation.
Getting to Toulouse
By Air
Toulouse is served by Toulouse-Blagnat Airport. More information is available: here
Getting from the airport to Toulouse and back:
By shuttle bus:
The closest station from the conference venue is "Compans Caffarelli":
Shuttle buses operated by Tisséo depart every 20 minutes from a stop outside exit C2 on the arrivals level. Travel time is 20 to 45 minutes. The buses run from 5:40 a.m. to 12:15 a.m. in the direction of the Toulouse bus station and from 5:00 a.m. to 9:20 p.m. in the direction of the airport. The fare is EUR 8.00 each way.
Bus lines 25 and 30 serve the airport (EUR 1.60 per ride).
Bus line 88 operated by the Conseil Général de la Haute-Garonne serves the city of Toulouse and surrounding communities (EUR 2.00 per ride).
By taxi:
Taxi ranks are located outside the arrivals area, between exits B3 and C1. You may call ahead to make a reservation, +33 (0)5 61 30 02 54. The fare to central Toulouse is approximately EUR 20.
By tram:
The new T2 line connects the airport with the city centre, with trams running every 15 minutes. The first departure from the city centre (Arènes) is at 5:35 a.m. and the last at 11:30 p.m. (Palais de Justice). Travel time is between 20 and 30 minutes depending on the city centre destination and the fare is EUR 1.60 each way.
By Train
SNCF Toulouse Matabiau is the main station, served by TGV services. More information: here
Travel in Toulouse
Metro:
Tisséo tickets are valid for use on the whole network. For those arriving by plane, a shuttle links the airport to the city centre and the train station. Further information: here
Toulouse by bicycle:
For more information, visit here
Tourism in Toulouse:
For further information, please visit the website of Toulouse Tourist Office: here
Disclaimers
HUMANE and the Toulouse School of Economics fully intend to deliver the Autumn Seminar in Toulouse. If however, restrictions require it to be postponed, participants will be notified with as much notice as possible.
Neither HUMANE nor the Toulouse School of Economics are liable for any losses, accidents or damage to persons or objects during the Autumn Seminar in Toulouse. Participants attending the Autumn Seminar in Toulouse do so at their own risk and responsibility.