Autumn Seminar Speakers
Nadine Burquel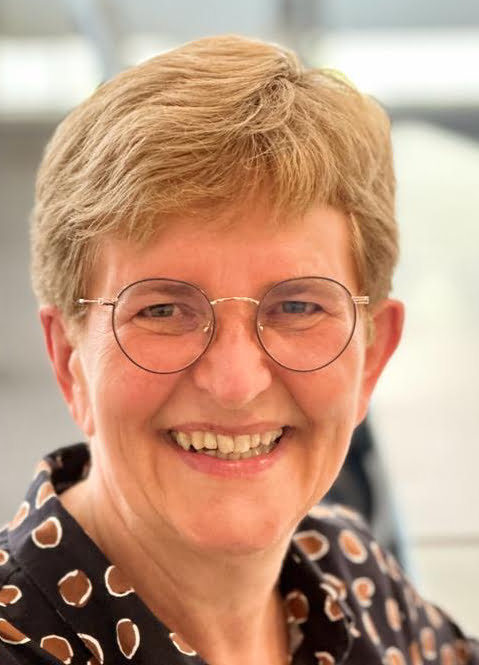 Director General, HUMANE, BE
Nadine is the Director General of HUMANE. She works closely with the Chair and the governing bodies on HUMANE's strategic developments. She manages the HUMANE Office to offer the membership an attractive portfolio of professional development and networking activities. She has been involved with HUMANE since its foundation in the mid-nineties, until December 2022 as Executive Director of the three residential schools (the Barcelona Winter School, the Berlin Summer School and the Asia School).
Nadine has extensive director level experience, having worked with multiple international non-profit organisations, university networks and international boards. She has wide knowledge of leadership, governance and management in higher education institutions, and the global trends in the higher education sector. As EFMD Director of Business School Services she was responsible for a wide portfolio of large global events and communities of practices, interacting with business schools and universities in the wider Europe, North and Sub-Saharan Africa, Asia, Australia, the Middle East, the Gulf, as well as North and South America. More recently in Maastricht University she was strategic adviser to the leadership of the School of Business and Economics, advising on international accreditation, the internationalisation strategy, and delivering societal impact.
She has significant experience with EU (higher) education policy and programmes since the early days of the Erasmus programme. She has a strong track record of EU projects, leading large EU-funded European university networks and providing technical assistance to the European Commission. She is high level EU policy expert, working at system level in Brussels and beyond, carrying out capacity building and evaluations of EU interventions, having worked with EU Delegations in many countries.
Igor Campillo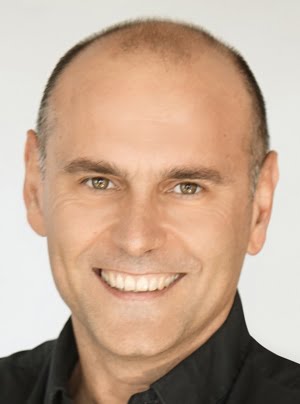 Executive director of Euskampus Fundazioa, ES
Igor Campillo is the Executive Director of Euskampus Fundazioa, and leads the Impact Task Force of the European University Network to promote equitable quality of life, sustainability and global engagement through Higher education transformation, ENLIGHT.
Igor Campillo has a PhD in Physics from the University of the Basque Country (UPV/EHU), and a Master in Journalism and Science Communication from the Spanish Open University. He worked as assistant professor in the Faculty of Science and Technology of the UPV / EHU, as international projects manager in Gamesa Energy, as researcher and project manager at LABEIN-Tecnalia, as projects and outreach manager in the Nanoscience Cooperative Research Center – nanoGUNE, as manager of the nanoBasque Strategy in the Basque Business Development Agency – SPRI, and as director of the Technological Institute of the University of Deusto – DeustoTech.
Igor Campillo is co-author of more than 70 international scientific publications indexed in the Web of Knowledge and co-author of 3 patents extended to several countries (Europe, USA and China). He has been recently acknowledged as one of the Spanning Boundaries Champions for university-industry-society cooperation by the UIIN.
Cécile Chicoye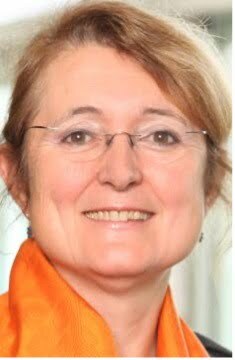 Consultant with the French Association of Heads of Administration (ADGS), FR
Cécile is involved in the delivery of several HUMANE programmes (seminars, study visit, professional pathways programme). She has been very active in HUMANE for many years, among others as Round Table Chair (from 2015 to 2020).
She is currently consultant with the French Association of Heads of Administration (ADGS), an expert for the French Evaluation Agency (HCERES) and works with various higher education organisations. Until September 2020 she was Head of Administration of Toulouse 1 Capitole University, well known as the host of the Toulouse School of Economics one of the top 10 teams in Economics Research and whose Head is the Nobel Prize Jean Tirole.
In this position she led the modernisation of the university management resulting from the 2007 law on Higher Education, the so-called "law on the autonomy of universities", which initiated a deep reform in the French higher education sector. During that time she was also actively involved in the activities of ADGS, HUMANE and as expert in HCERES.
Trained in the French "Ecole Nationale d'administration", she has spent part of her career in Ministries in Paris, dealing most of the time with the European dimension of public policies: she was in charge of regional policy and the EU Structural Funds for France, and head of European Affairs Directorate in the Ministry of Industry. Later on, after 5 years as Deputy Director General of the regional council of the Midi-Pyrenees Region in Toulouse, she served in the "prefecture" (the office of the central government representative in the region) and was advisor to the "prefet" (governor) in all matters dealing with the development of research and higher education infrastructures.
Joël Echevarria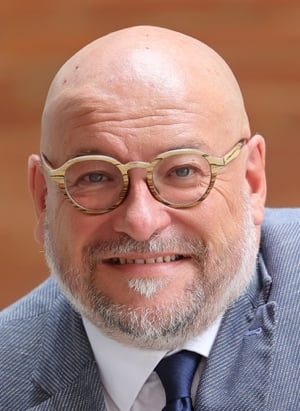 Deputy Director General for Public Affairs, Toulouse School of Economics; Board Member – Fundraising, Fondation Laffont, FR
Joël Echevarria has worked since 2011 at the Toulouse School of Economics (TSE), an economics research and teaching centre ranked in the world's Top 10 for research and founded by Jean Tirole, winner of the Nobel Prize in Economics.
A former COO of the TSE Foundation, he is now Deputy CEO, with responsibility for governance, public affairs and fundraising. Since July 2023, he has also been Chief of Staff to the Director of TSE. Over the past 12 years, he has been closely involved in all of TSE's major strategic projects: setting up an administrative staff to support research; overhauling the communication and outreach policy, creating the Ecole TSE in 2011 and transforming it into an autonomous institution on 1 January 2023.
Prior to this, he was a member of the executive committee at Toulouse Business School (TBS) for some fifteen years, setting up the Barcelona campus, piloting a project to create a campus in Casablanca and creating the TBS Foundation. An expert in fundraising and foundations, he was vice-president of the French Association of Fundraisers (AFF) until June 2023 and is currently regional delegate for the French Centre for Funds and Foundations, a federation of more than 500 French foundations. He is also involved in not-for-profit organisations, serving as chairman or board member in the fields of healthcare, social housing and scientific culture.
He holds a master's degree in management (1987) and an executive MBA (2010) from Toulouse Business School (EQUIS, AACSB & AMBA accredited). He is a member of HUMANE and has attended and spoken at several HUMANE seminars (Valencia, Berlin, Toulouse).
Christian Gollier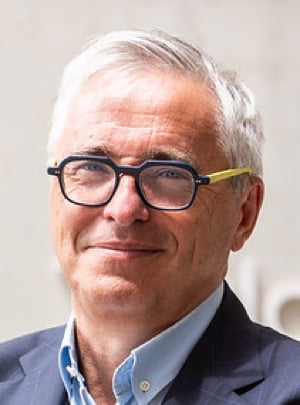 President, Toulouse School of Economics, FR
Christian Gollier's research spans the fields of economics of uncertainty, environmental economics, finance, consumption, insurance and cost-benefit analysis, with a particular interest in long-term sustainable effects. He founded the Jean-Jacques Laffont / Toulouse School of Economics Foundation with Jean Tirole in 2007, and has been its director since 2009 (with a hiatus in 2015-2016).
Since June 19, 2023, he has been Director of the "grand établissement TSE". He has published more than 130 articles in international scientific journals, as well as 7 books on risk, including "The Economics of Risk and Time" (MIT Press), which won the "Paul A. Samuelson Award (2001). In 2012, he published a book entitled "Pricing the Planet's Future" at Princeton University Press, which he presented at the "6th Arrow Lecture" at Columbia University.
Christian Gollier is one of the authors of the 4th and 5th reports of the Intergovernmental Panel on Climate Change (IPCC, 2007 and 2013). In addition, he regularly advises governments on their public investments evaluation policies and the ecological transition. He is Past-President of EAERE, the European Association of Environmental Economists. During the academic year 2021-2022, he held a chair at the Collège de France. His recent book for the general public, "Le Climat après la fin du mois" (PUF 2019), deals with the importance of taking action in the face of climate change and has been a great success in France.
Christophe Haunold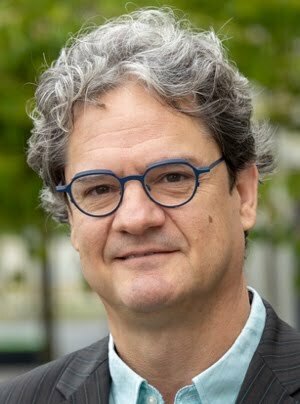 Head, Partnership, Knowledge and Technology Transfer Office, University of Luxembourg; President ASTP, LU
Dr Christophe Haunold is the Head of the central office for Partnerships, Knowledge and Technology Transfer at the University of Luxembourg. He is the current president of the premier pan-European association for Knowledge Transfer ASTP.
Christophe was until May 2020 the Tech Transfer Office (TTO) Director at Institut National Polytechnique de Toulouse and a General manager of Toulouse Tech Transfer, one of the new Tech Transfer Acceleration companies (SATT) dedicated to French public research. The blueprint of this company in 2012 has been his responsibility as he was Director of the Toulouse Federal University's Tech Transfer Office. He was the president of the C.U.R.I.E network (French association for public research valorisation) between 2011 and 2014.
Dr Haunold has been educated as a Chemical Engineer (1987), and holds a PhD (1991, INP Toulouse). He has been working in the field of industrial liaison and public research commercialisation for 30 years as an expert, a Director and a TT Officer.
He is a recognised evaluator for public policies and schemes dedicated to public research and IP commercialisation, and acts as an expert for the European Commission, the World Bank Group, Patent offices, ministries and several innovation entities.
His activities include international missions in Europe, Africa, Turkey, and several exchanges with Asia and North America.
Riccardo Pietrabissa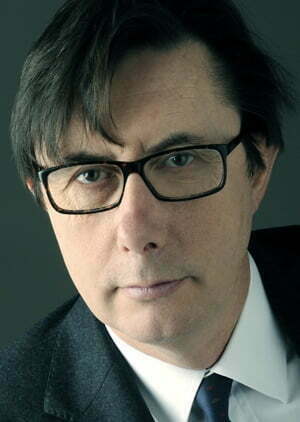 Rector, University School for Advanced Studies IUSS Pavia, IT
Riccardo Pietrabissa is Full Professor of Industrial Bioengineering and Rector of the University School for Advanced Studies IUSS Pavia since 2019.
He graduated in mechanical engineering from the Università di Pisa and obtained a PhD in Bioengineering from the Politecnico di Milano. At the Politecnico di Milano he was full professor of mechanical bioengineering until 2019. There he founded the patent office and the technology transfer office in 2001, the laboratory of biological structure mechanics and was Vice-Rector at the Lecco campus.
In 2002 Prof. Pietrabissa founded the Netval association and was elected President of Netval until 2013. Netval is the Italian association for the valorisation of research and is made up of over 100 among universities, research bodies and research hospitals.
He was director of the ICT Department and of the Production Systems Department of the National Research Council, President of the National Bioengineering Group and is currently President of the Eucentre Foundation, a research centre in seismic engineering.
Riccardo Pietrabissa is delegate of the Conference of Rectors of Italian Universities for the valorisation of research
Olivier Simonin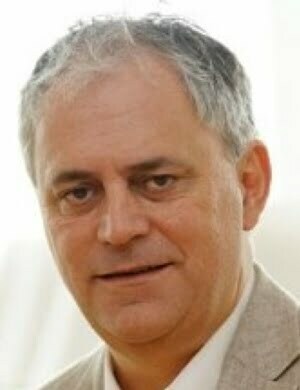 Vice President Innovation, Toulouse University, FR
Olivier Simonin is professor at the INP Toulouse in the department of fluid mechanics, energy and environment of the ENSEEIHT. He conducts his research at the Toulouse Institute of Fluid Mechanics (IMFT). From November 2021 to July 2023 he was partly detached to the University of Toulouse to develop knowledge transfer and industrial partnerships. In this context he coordinated the response to the France 2030 call for proposals on the University Innovation Centres (PUI), which was led by the University of Toulouse.
In 1979 he graduated in Oceanography, Climate and Environment at ENSTA Paris and in 1981 he obtained his PhD in Engineering. He started his career in R&D at Electricité de France (EDF) at the Laboratoire National d'Hydraulique in Chatou where he stayed for nearly 20 years (1983-2001). In 1994 he obtained the university habilitation to conduct research and in 1996 he became associated professor at ENSEEIHT. In 2001 INP recruited him as university professor.
From 2000 to 2006 he served as director of the Toulouse Institute of Fluid Mechanics (IMFT). He then became responsible of the the Particles, Sprays and Combustion research group of this research unit (UMR) of the French National Centre for Scientific Research (CNRS), Toulouse INP and Université Paul Sabatier (UPS). In 2006 he became vice-president for research at INP Toulouse and from 2008 he was director of the department of research and PhD at PRES University of Toulouse. In April 2012 he was elected president of Toulouse INP. He finished his term in July 2019, after two mandates.
Petri Vuorimaa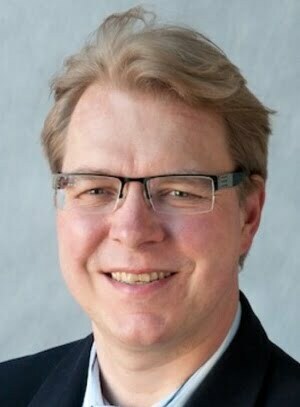 Vice-Dean of Education, Aalto University; Aalto university representative in EIT Digital, FI
Prof. Vuorimaa has been involved with EIT Digital for over ten years. He has participated both in Innovation and Educational projects, such as in the Masters' School in EIT Digital. Currently, he is the partner representative of Aalto University, the Chair of the North Region (Baltics, Denmark, Finland, Iceland, Norway, Sweden) in the strategy committee in EIT Digital, and a member of the EIT Digital Supervisory Board.
He is also the member representative of Aalto University in Eurecom, Sophia Antipolis, France. In addition, he has been for over 20 years Board Member of Sofia Digital, an international high-tech company based in Tampere, Finland.
Prof. Petri Vuorimaa is the Vice Head of Education at the department of computer science, Aalto University, Finland. In addition, he is the director of Master's Programme in Computer, Communication and Information Sciences.
Stephen Weller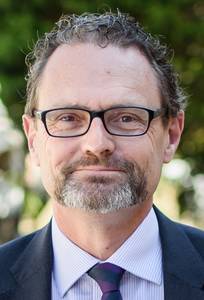 Chief Operating Officer and Deputy Vice-Chancellor, Australian Catholic University, AU
As Chief Operating Officer & Deputy Vice-Chancellor, Dr Weller is responsible for the strategic and operational leadership of the University in partnership with the Vice-Chancellor and is a member of the Senior Executive Group.
He leads a portfolio responsible for operational and student services including student success; sport, wellbeing & residential life; student administration; marketing & external relations; data analytics and insights; information technology; properties & facilities management; people & capability; finance & procurement; general counsel; governance and service delivery & improvement.
Dr Weller is Chair, Budget Advisory Committee; Chair, ACU Staff Consultative Committee; a member of the Vice-Chancellor's Strategy Group; a member of the Executive Planning Group; and a member of Academic Board.
He has more than 30 years' experience in tertiary education across six universities in three states. He holds a PhD in Organisational Justice from Victoria University; a Master of Business Administration from the University of Technology, Sydney; a Master of Commerce, Employment Relations from the University of Western Sydney; and a Bachelor of Arts, Government and Public Administration from the University of Sydney.