HUMANE Annual Conference, University of Lisbon, June 2-3, 2022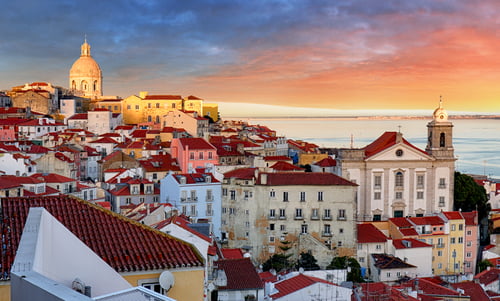 The digital pivot: what will the hybrid campus of the future look like?
Hosted by the University of Lisbon
Digital transformation has for many years been a feature of higher education debate and foresight. The shift to near ubiquitous online delivery of education in the initial phase of the pandemic, amplified claims that we were at long last in the midst of a paradigm shift.
And yet, despite these rapid advances in early 2020, by the second half of the year students' and staff members' instincts for our campuses to offer an inherently social experience reasserted itself. In so doing, it has accelerated the pre-pandemic debate about how advances in artificial intelligence technology should be harnessed and inform our thinking about the campus of the future.
What are the big social, economic and technological forces driving this discussion?
If further deployment of technology presages the end of mass lectures as the default delivery vehicle, what are the implications for our institutions' digital infrastructure?
What does the future on-campus as well as off-campus student experience look like?
How should buildings be repurposed to provide different formal and informal learning spaces, and social spaces?
How is this being dovetailed with universities obligations to achieve net zero emissions on their campuses?
What are the implications for the shape and nature of the academic and professional workforce?
What are the strategies being deployed to finance the transition to the campus of the future?
These are just some of the questions we will be exploring as part of the conference programme, with contributions from keynote speakers as well as HUMANE members from around Europe.
Our conference will be highly participative, with lots of opportunity to engage with speakers and other participants about their successes and challenges in devising future campus development strategies.
The programme commences on midday Thursday, 2nd of June and closes after a buffet lunch on Friday the 3rd of June 2022.
The Conference fee is €685 for HUMANE Members (€785 for non-HUMANE Members). The fee includes the Conference Dinner on Thursday evening, a buffet lunch on Thursday and Friday and coffee breaks within the programme. It does not include accommodation or travel.
The programme is available to view: here
Register here to secure a place. We anticipate that this will be a popular programme in one of Europe's most attractive cities.