HUMANE Spring Seminar, University of Amsterdam (NL), March 28-29, 2019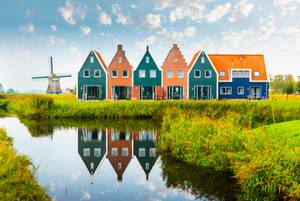 From human resource management to talent management in 21st century universities
Hosted by the University of Amsterdam
As the competitive context in which universities are operating becomes ever more acute, human resources divisions are being challenged to reinvent themselves. What should they do to play a more creative and central role in shaping and delivering their institutions' strategies?
Individual institution's responses are context specific, but the adoption of talent management principles has been at the core of many of these new approaches to HR.
What can we learn from recent research into the relationship between talent management and an institution's business strategy?
And what has been the experience of other knowledge intensive industry sectors who have travelled this road before universities?
Our seminar will delve into these issues as well as case studies of Organisation Development, new models of Performance Development and the relationship between an talent management philosophy, employee engagement and achieving cultural change.
Contributors include Professor Nicky Dries from KU Leuven; Dr Hubert de Neve, Former Executive VP Human Resources IMEC International; Dr Amber Wigmore Alvarez, Chief Innovation Officer of EFMD Global Talent Network; Ms Alice Chilver, Director of Organisation Development UCL; Nele van Hooste, People and Culture Lead, Board of Innovation; Ms Riitta Silvennoinen, Chief Human Resources Officer, Aalto University, as well as contributors from HUMANE member institutions.
In addition to inputs from these expert contributors, the programme will include masterclass workshops enabling participants to take away practical lessons to be implemented in their home institutions.