Summer School Speakers
Zac Ashkanasy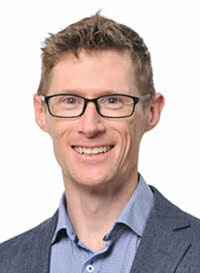 Principal, Nous Group, UK
Zac is an award-winning Principal with Nous Group. He has close to three decades of digital consulting and business experience with higher education institutions in the UK, Canada, US, Middle East, Europe, South-East Asia and Australia. Zac's work combines a keen strategic brain with extensive experience in design and technology.
His diverse industry experience covers education, health, human and social services, employment services, creative arts and economic development. He combines a keen strategic brain, extensive experience in business strategy and organisational design, service design, business case development and change management. He won 'most client focused management consultant' in the 2015 Australian Financial Review Client Choice Awards and was short-listed for the same award in 2017.
University executives and staff value his innovative and practical mind-set, and engaging nature.
Andrea Bör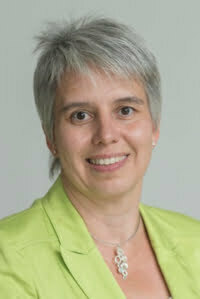 Provost, Freie Universität Berlin, DE
Dr.-Ing. Andrea Bör is the Provost at Freie Universität Berlin in Germany since July 2016.
Before joining the Freie Universität Berlin she held the position of Provost at the University of Passau, Germany, from 2011 to June 2016.
Prior to that she worked as the Chief Information Officer (CIO) at Saarland University, Germany. From 2004 to 2008 she held different positions at Technical Univerisity of Munich, Germany – first as the assistant to the Vice President and CIO, Professor Arndt Bode, then as the Managing Director of the Faculty of Electrical Engineering and Information Technology.
Dr. Andrea Bör studied Electrical Engineering and Information Technology at Technical University of Munich (TUM). From 1997 to 2004 she was a member of the research and teaching staff of the Institute of Communication Networks at TUM (Professor Jörg Eberspächer), where she received her doctoral degree (Dr.-Ing.) in June 2005.
Koen Goethals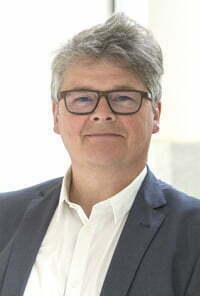 Rector, University College Ghent, BE
Koen Goethals obtained a Master and a PhD in Biological Sciences from Ghent University (UGent). He pursued a career as a researcher in the field of molecular genetics and in 2002 was appointed a tenured lecturer in Molecular Genetics at UGent.
In 2004 Koen was selected as Chief Academic Administrator of UGent, responsible for the administration and policy in research, education, personnel, juridical affairs, communication and internationalisation. Together with the rector, the vice-rector and the Chief Logistic Administrator he was responsible for the daily management of UGent.
In 2017 Koen changed gears and was selected President ("General Director") of the University of Applied Sciences and Arts Ghent (HOGENT). HOGENT has 16.500 students and supports 30 professional Bachelor programs in a broad range of vocational fields. Apart from that, HOGENT also supports 4 academic bachelor programs and 5 master programs in the arts (music, drama, film, photography, …). Next to teaching, the institution supports practice oriented research and service to society in the vocational domains and academic-artistic research in the art
Chris Green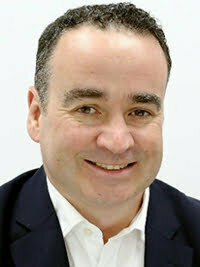 Chief Transformation Officer, University of Glasgow, UK
Chris joined Glasgow University from the PA Consulting Group where he lead their welfare and youth sector work in the public sector. His clients spanned the major Departments, Agencies and providers in the sector. He has over 20 years' experience of delivering change management in more than 40 projects and programmes including many large public sector bodies. These include DWP, DfE, Cabinet Office, DCMS, Scottish Executive and DSP in Ireland; Agencies such as Ofqual, Ofsted, ONS, Land Registry, ESFA, the NCS Trust and Health sector trusts including Greater Manchester, Calderdale and Sheffield.
Chris was also on the Executive Board of Newcastle College Group, one of the largest UK providers of education, employability and skills services. His personal interests include football – increasingly coaching and watching rather than playing these days – as well as music, reading and cinema. Chris is the proud Dad of a football mad 13 year old boy and as well as football he enjoys cycling, sailing and walking
Gary Guadagnolo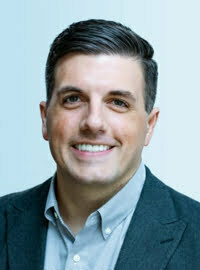 Director, EAB Washington DC, US
Gary Guadagnolo is a Director in EAB's research division. His research has focused on operational and strategic issues facing higher education leaders – from creating shared services centres for administrative and service improvements, to establishing structures for ongoing conversations about academic program performance, to managing the total cost of ownership of a campus's physical plant. Gary has a BA from Baylor University in Waco, Texas, and an MA and PhD in History from the University of North Carolina, Chapel Hill.
Gary leverages his many years of experience as an academic researcher and instructor to help "translate" ideas between academic and administrative units on campus. Outside of the office, and true to his Texas roots, Gary (along with his hound dog) is always on the hunt for good hiking trails and BBQ.
Grete Kvernland-Berg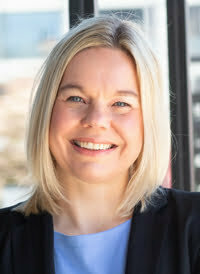 Partner, PA Consulting Norway, NO
Country Head and partner in PA Consulting Group Norway, public healthcare and change expert. Grete holds an MsC in Business administration from North University. She works with health innovation across management levels, including MoH, regulators, health trusts and primary care communities. She and her team leads the Norwegian healthcare system's innovation hub "InnoMed". InnoMed's mandate is to contribute to a customer centric and integrated health system through product and service innovation. She has specialized in designing and implementing new ways of providing care with use of telehealth, as Norway has an ambition of providing 30% of outpatient consultations online and through "hospitals from home". She works alongside clinical and administrative leaders to make change happen.
Since 2014, she worked for the National Telecare program in Norway. The program has resulted in 70% of Norwegian primary care communities now offers telecare as the first choice of care. The design driven initiative has led to massive savings across local governments with use of technologies enabling self-mastery and less need of physical care. Grete is a strong believer in a wholistic approach to reach lasting change within healthcare, where organisational, cultural, technical, regulatory and ethical barriers must be solved in combination
Stephen Large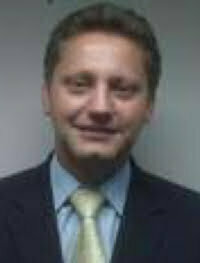 Senior Vice President Operations, King's College London, UK
Stephen has 30 years of finance experience in Higher Education. Joining King's in 1988, he held a variety of positions before being appointed Director of Finance in January 2000, Vice President (Finance) in October 2016 and now SVP (Operations) from March 2020.
Stephen is responsible for the management of the university's finances and the Finance function. Areas of expertise, oversight and accountability include: financial planning and forecasting; procurement; capital planning and financing; financial systems; financial reporting, treasury, tax, payroll and pensions. Stephen is also Senior Sponsor of the King's Climate Action Network, an interdisciplinary forum that supports the university's commitment to be net zero carbon by 2025.
In addition to his role at King's, Stephen is chair of the Russell Group Finance Directors Working Group.
He has held a variety of external appointments during his time at King's. Currently he is a trustee of the Superannuation Arrangement of the University of London (SAUL pension scheme 2010) and member of its audit and deed committees; a trustee of the Council for Advancement and Support of Education Europe (CASE Europe July 2014) and a member of the audit committee of the Joint Information Systems Committee (JISC) since incorporation.
Claudia Loebbecke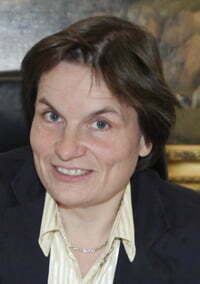 Professor & Chair, Department of Media and Technology Management, University of Cologne, DE
Claudia Loebbecke holds the Chair of Media and Technology Management at the University of Cologne. Since 2016, She serves on the Scientific Advisory Board for Regulatory Issues of the Federal Network Agency (since 2016), on the Board of the Scientific Institute for Infrastructure and Communication Services (since 2018), as external Scientific Advisor in the project 'KI.NRW' organised by Fraunhofer IAIS (since 2019), and on the Administrative Board of the Regional Public Broadcaster WDR (since 2021). Before, she served 4 years as Deputy Board Member of the WDR Broadcasting Council). She is Member of the European Academy of Sciences and Arts and of the European Academy of Sciences.
2005-2006, she was elected President of the global Association for Information Systems (AIS), which named her AIS Fellow in 2012, and a Distinguished Member cum laude in 2019.
During 2012-2020, she has served as Board Member of the Leibniz Information Centre for Economics; 2011-2013 Member of the High Level Group (HLG) on Innovation Policy Management to the European Council, and since 1991, she has been member of the Honor Society 'Beta Gamma Sigma'
Her previous employments include INSEAD, McKinsey & Co, Hong Kong University of Science and Technology, Erasmus University Rotterdam, and Copenhagen Business School. She has held visiting appointments at the Sloan School/MIT, Bentley University, the University of New South Wales, London School of Economics, LUISS University, and the University of Paris-Dauphine.
Claudia Loebbecke received her Masters and a Ph.D. degrees from the University of Cologne, and an M.B.A. from Indiana University.
For her CV and publication list see: here Contact Claudia: here
John McMillian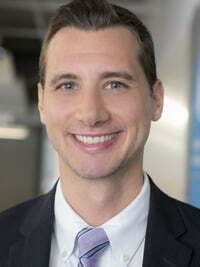 Managing Director, EAB Global, US
John McMillian is a Managing Director at EAB and is responsible for the development of all of our ongoing operations Internationally outside of North America. John has been with the broader firm for over 9 years and has extensive experience working with our members to ensure partnership success. As the Managing Director over EAB International, John is responsible for developing consultative partnerships with our members to help solve their strategic and operational challenges in an effort to optimize their enrolment goals, student experience, and financial sustainability.
John has spent the last three years building our work specific to the challenges and nuances of Higher Education across Europe. John spent the prior three years developing out a new recruitment analytics initiative to support the enrolment growth of non-traditional adult learners across our member Universities throughout North America.
John received his undergraduate degree of Bachelor of Science in Marketing Management from the Pamplin College of Business at Virginia Polytechnic Institute and State University( Virginia Tech) in 2005, and more recently received his Masters of Business Administration(M.B.A.) from the University of Virginia, Darden School of Business in 2017.
Britta Piel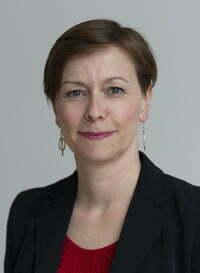 Head of Unit and Deputy Director, Centre for International Cooperation, Freie Universität Berlin, DE
Britta Piel is Head of Freie Universität Berlin's (FUB) Centre for International Cooperation, a unit within the International Office focusing on strategic internationalisation, and Deputy Director of the International Office. Her tasks include advancing the university's internationalisation strategy, managing the university's network of liaison offices worldwide, and initiating new cooperation formats. Managing a diverse team across four continents, she can rely on almost twenty years of experience in different higher education institutions. Her interest in team development and organisational psychology prompted her to seek out further education in this field and to work as a humour trainer for national and international audiences.
Britta holds a Master's degree in American Studies from Saint Louis University, USA, and a Certificate in Management and Leadership from the University of Hamburg. She also finished two years of training at Clownlabor Berlin e.V. and is a certified trainer for the foundation "Humor Hilft Heilen" in Germany.
Nannette Ripmeester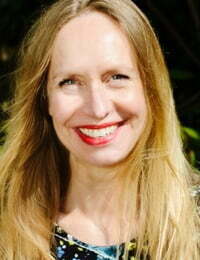 Founder & CEO of Expertise Labour Mobility, NL
Nannette Ripmeester is director of Expertise in Labour Mobility (ELM). ELM specialises for over 25 years in customising solutions for international labour mobility for study and work purposes. Together with her team, Nannette works under the motto of 'making mobility work' for clients in the higher education, corporate and government sector. She is considered an expert on global mobility trends and how to enhance the connection between recent graduates and their future job opportunities.
Nannette holds an MA degree from the University of Amsterdam and combines her role for ELM with her work as Director Europe & North America for i-graduate – a leading benchmarking organisation responsible for running the International Student Barometer (ISB) under 4M students worldwide. More recently, she has become involved in the employability initiative CareerProfessor.works, supporting students' intercultural and employability skills through a gamification app.
Her love for global mobility and bridging the gap between education and the world of work was ignited when she worked for 7 years at the European Commission where she was responsible for setting up the EURES database on living and working conditions and regional labour job market in the EU Member States.
Antti Savolainen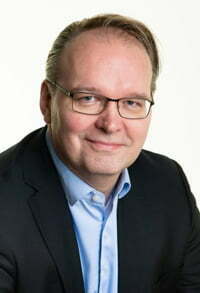 Director of Administrative Services, University of Helsinki, FI
Antti Savolainen is Director of Administrative Services in University of Helsinki since 2009 and as such is directing general administration sector. One of the main focuses in his working field is development of administration, services and functions.
During his more than 20 years at the University of Helsinki Antti has been involved in many reforms both at Faculty and University level and has acquired versatile experience in change management and service development. He was involved in Bologna Process initiated study reform 2004-2005 when working as a Head of Study Affairs at the Faculty of Science and was the project manager in implementation of campus service structure in the University 2007-2009. During the preparations for University reform in 2008-2009 he was in many ways involved in planning administrative processes and organisational structure. From 2015 – 2016 he was responsible for planning the new organization for administration (University Services) and was the project manager in its implementation in 2016-17.
In his position he has actively contributed in introducing new methods and thinking such as user-oriented approach, service design and lean management to the development of university functions. He has also participated actively in digitalisation of service production and has directed several years university's enterprise architecture work.
HUMANE Panel
Esa Hämäläinen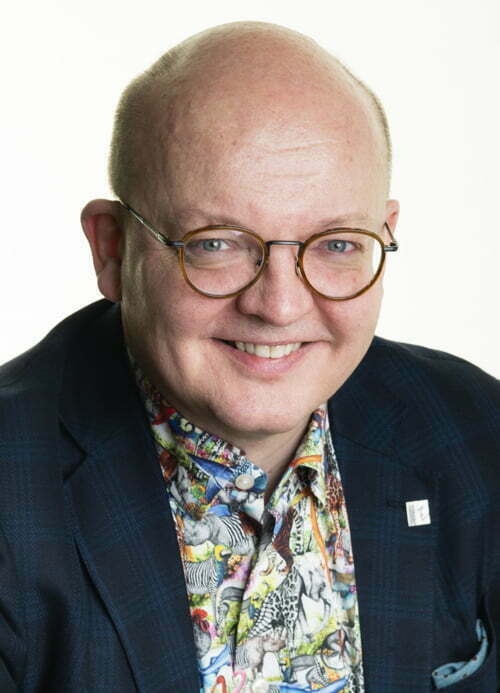 Director of Administration and the Secretary General of the Board at the University of Helsinki
Esa Hämäläinen is currently the Director of Administration and the Secretary General of the Board at the University of Helsinki. He began his career in 1989 in student politics at the Helsinki University Student Union and continued it in various administrative roles at the University of Art and Design Helsinki.
Since 1998 he worked at the University of Helsinki as research policy advisor, evaluation coordinator and director of central services. He is specialized in higher education and research policy, evaluation processes, service development and organisational changes.
From 2008 till 2011 he was the Director of Administration at the Theatre Academy Helsinki and led the change from state agency to an autonomous university under public law.
At the University of Helsinki he has led major change process for balancing university finances and also the reorganisation and consolidation of university services. He sits in the Board of Directors of service companies and is the former Chair of HUMANE.
Gerard Nijsten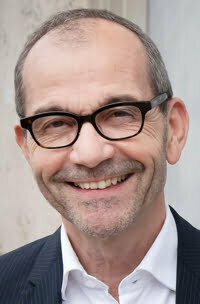 Head of the University Library and Allard Pierson Museum, University of Amsterdam, NL
Gerard Nijsten is the Head of the University Library at the University of Amsterdam. Prior to that he was the director of operational management at the UvA's Faculty of Humanities.
Gerard was originally a historian and also has extensive board and management experience in higher education and science. Before his appointment as director of operational management at the Faculty of Humanities, he worked at the VU Amsterdam, including as director of operational management at the Faculty of Arts and as strategic advisor to the Executive Board. He also gained experience at the Hogeschool Holland and the Hogeschool van Amsterdam as a teacher and education manager.
Herbert Grieshop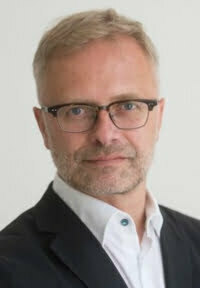 Director International Affairs, Freie Universität Berlin, DE
Dr. Herbert Grieshop started his career with Freie Universität Berlin as Director of the newly founded strategic Center for International Cooperation (CIC) in 2009; since April 2015 he has been in charge of the university's division for International Affairs, which comprises now the CIC as well. Among the tasks of the division are the strategic planning and organization of all university-wide international activities, mobility programs for students and scientists, the responsibility for a global network of five liaison offices in Beijing, Cairo, Delhi, Moscow and Sao Paulo, the university's alumni relations as well as the programs for threatened scholars, refugee students and the preparatory courses of the university's Studienkolleg.
Before his time at FU Berlin Dr. Grieshop was in charge of the British Council's education & science team in Germany and he also worked as cultural specialist for the US Embassy in Berlin. From 1994 to 2000 he was a lecturer in the German Department of University College London funded by the DAAD. Dr. Grieshop studied German Literature, History and Philosophy at Göttingen and Berkeley and got his doctoral degree from the University of Göttingen in Modern German Literature.
Summer School Facilitators
Ian Creagh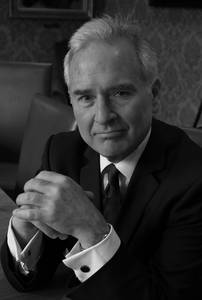 Summer School Chair
After serving 10 years as King's College London's Senior Vice-President Operations & College Secretary, Ian now holds a portfolio of non-executive and higher education consulting roles. Prior to King's, he held similar chief operating officer roles at City University London and before that, the University of Adelaide.
The first part of his career was in the Australian Public Service where he rose early on to become a member of the Senior Executive Service. Ian is also an experienced non-executive having served on the Board of King's Health Partners, the Council of Governors of an NHS Foundation Trust, and the audit committee of the British Academy. He is currently the Chair of the Academic Council of BPP University in the UK,
Since relocating to Europe 20 years ago, Ian became an active member of HUMANE serving on its Executive Committee. He was a regular contributor to the Winter School and was key in the development of its sister Schools, the Berlin Summer School and the Shanghai Transnational Partnership School.
Nadine Burquel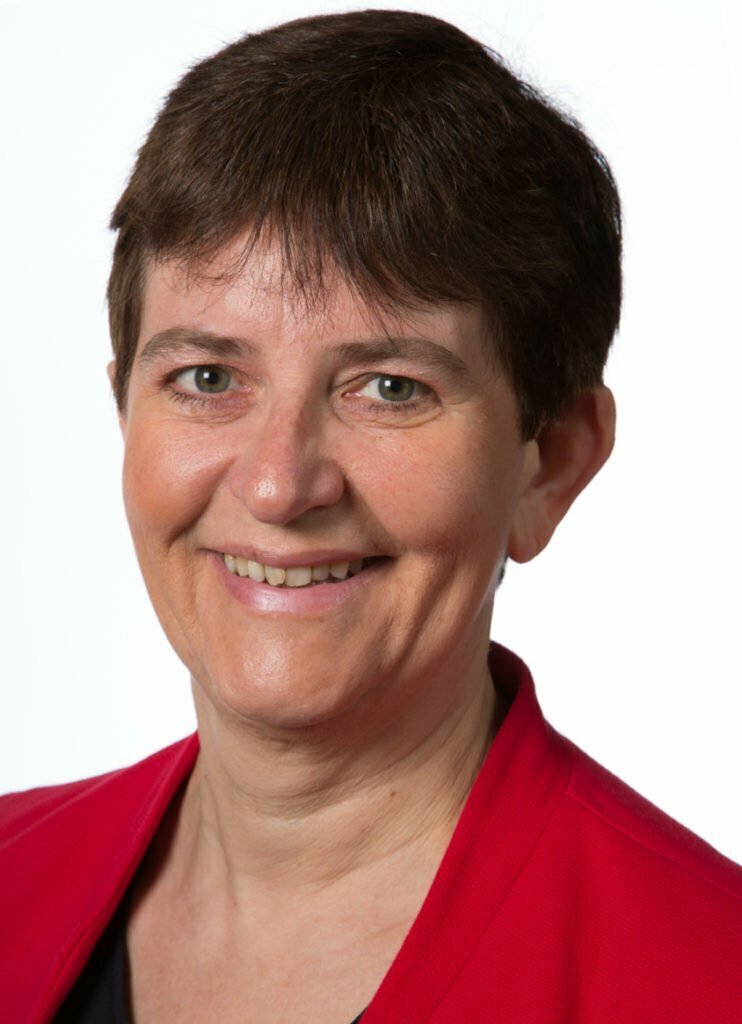 Summer School Director
Nadine is director of the HUMANE residential schools, the Winter School, the Summer School and the Transnational Partnerships School for senior managers of professional services in universities. She was on the first committee founding the Winter School in 2003 and was involved in the early stages of setting up HUMANE in the mid-nineties.
In other contexts Nadine is international expert in higher education with close to 30 years experience, specialising in EU education policies and programmes; internationalisation, higher education strategy governance and leadership, quality assurance, enterpreneurship, innovation, both at system and institutional level. She has significant experience with the management of large EU (framework) contracts, evaluations, studies, policy analysis, capacity building and technical assistance. She was involved in several high level EU policy dialogues such as with Australia and Mexico.