Professional Pathways Programme for Finance Professionals, Utrecht University, March 12-13, 2018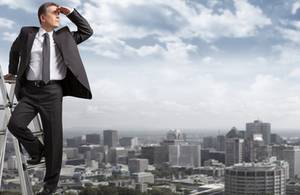 Re-framing financial leadership in a more complex and turbulent world
Hosted by Utrecht University
Programme can be found here and speakers can be found here
As the world has become increasingly complex and turbulent over recent decades, European higher education has, compared with many other sectors, fared remarkably well.
But as the combined mega trends associated with Europe's demographic crisis, the shift eastwards of political and economic power, and the advent of artificial intelligence gather momentum, is this apparent stability sustainable?
Can higher education keep dodging the bullets and retain relatively high levels of predictable funding compared with others, and year on year growth based on a business model that has remained largely unchanged for c. 70 years?
How rapid and disruptive will the resulting changes be? Which institutions are most vulnerable and what are the consequences of these changes manifesting in European higher educations: for the sector as a whole, for individual institutions and the role of senior finance professionals working in our universities?
These are just some of the questions which will be raised on HUMANE's professional pathways programme for senior finance professionals.
The programme has been designed to be highly interactive, with participants engaged in small group discussions and workshops with a focus on:
Understanding the scale and impact on universities of mega trends and global challenges
The implications of these for institutional financial strategy renewal & re-examination
The approaches and tools which senior finance professionals will need to use in communicating the necessary changes.
We've assembled an impressive group of senior speakers and session leaders to deliver the programme. We think it offers an unparalleled opportunity for finance professionals to reflect on some big issues, enhance their international networks and learn some new skills.