Heads of University Management & Administration Network Europe
Practical Information - Munich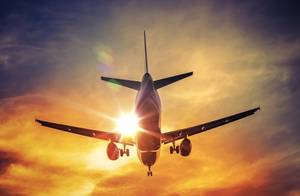 Local Contact Information:
Rebecca Ruhnau
Assistant to the Vice President
Telephone: +49 89 2180 3020 Email: rebecca.ruhnau(at)lmu.de
The programme will take place at the main building of the Ludwig-Maximilians-Universität München, Geschwister-Scholl-Platz 1, 80539 Munich/Germany
U-Bahn lines U3 or U6, stop "Universität" - Google Maps
Hotel Information:
Our local organiser has made block allocations in three different hotels, all close to the venue. Rooms from the allocations can be booked individually in the period from 15.04.-15.05.19 at the LMU rates shown below. The allocations are blocked for three nights (13.-16.06.2019) but participants can of course book less than three nights. In order to get the LMU rates participants must use the booking reference "HUMANE" during the booking process.
HUMANE cannot guarantee that these are the best rates available particularly now with the many online hotel providers such as booking.com, hotels.com, etc, and we suggest you also check online.
There are other hotels in central Munich close to the venue.
Fürstenstr. 12
80333 München
Tel.: +49 89-383963-0 E-Mail: Service@Carlton- Astoria.de
Booking Reference "HUMANE"
LMU Special Rate: Single €93 / Double € 123 - breakfast included
Distance from the venue: 8 minute walk
Leonardo Boutique Hotel Munich
Amalienstr. 25
80333 München
Tel.: +49 89-620 39 710 E-Mail: reservations.muenchen(at)leonardo-hotels.com
Booking Reference "HUMANE"
LMU Special Rate: Single €89 / Double € 104 - breakfast included
Distance from the venue: 8 minute walk
Would you like to bring somebody to attend the social programme with you? It's possible to have an accompanying person. The fee is €160. This allows your accompanying person to attend the lunches and dinners. This does not allow access to the conference sessions. Please reserve your accompanying person when you register or email the Secretariat.
Lunch and Dinner:
Lunch and dinner on Friday and Saturday will be provided for participants.
Please inform the HUMANE secretariat about any special dietary needs as soon as possible by returning the Participant's Information Form (which you will receive upon registration) to the Secretariat
Social Programme:
To be announced
Getting to Munich
By air
Munich airport (German: Flughafen München "Franz Josef Strauß") is a major international airport located 29 km northeast of Munich.
The 35-minute journey to the city centre can easily be made using the S-Bahn lines S1 and S8. These lines depart every 10 minutes.
To get to the conference venue please get off at "Marienplatz" and change for the underground lines U3 or U6 (in direction of Moosach, Garching Forschungszentrum, Münchner Freiheit) and get off at "Universität" - more information can be found here.
By rail
The main station (Hauptbahnhof) is located in the city centre. From the main station all destinations within Munich can easily be reached by public transport.
To get to the venue please check here for the best connection.
Further information:
For an overview of the public transport please refer to the attached map. For timetables, connections etc. please see here.
Please note that HUMANE and Ludwig-Maximilians-Universität München will not be able to admit you to the Annual Conference if you have not registered and have received a confirmation of acceptance from the HUMANE Secretariat. If you are not already registered then please do so here as soon as possible so that you may secure your place and avoid any embarrassment upon arrival at Munich. If you need any clarification about your registration please don't hesitate to contact the Secretariat. We will do everything we can do to help.
Please note that neither HUMANE or any of the host institutions where HUMANE events take place are liable for any losses, accidents or damage to persons or objects, regardless of the cause. Participants and accompanying persons attending any HUMANE events do so at their own risk and responsibility.