Heads of University Management & Administration Network Europe
Practical Information - HUMANE Spring Seminar - Amsterdam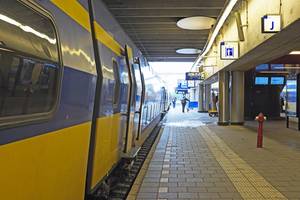 Local Contact Information:
Lotte Huizenga, Project Manager - Conferences and Events
Telephone: +31 6 506 380 67 Email: l.d.huizenga(at)uva.nl
Venue Details:
The seminar will take place at the University of Amsterdam, Roeterseilandcampus building A/B/C, The 3rd floor of the Law department, Nieuwe Achtergracht 166, 1018 WV Amsterdam
Hotel Information:
The local organiser has suggested hotels in the neighbourhood of the venue, which are shown in the following list. The best rates can usually be achieved through online hotel providers such as booking.com, hotels.com, etc. although it is often also worth checking the aggregator's rates with the hotel's own rates before finalising your booking.
's-Gravesandestraat 55, 1092 AA
6 minute walk to the venue
Sarphatistraat 104, 1018 GV
2 minute walk to the venue
Wibautstraat 150, 1091 GR Amsterdam
18 minute walk to the venue or 6 minutes by public transport
Wibautstraat 129 1091 GL Amsterdam
19 minute walk to the venue or 5 minutes by public transport
A wide choice of other hotels are available in the area.
Lunches and dinner within the seminar programme will be included.
Please inform the HUMANE secretariat about any special dietary needs as soon as possible by returning the Participants Information Form (which will be sent to you upon confirmation of your registration) to the Secretariat
Getting to Amsterdam
From Schiphol Airport to Amsterdam
By taxi:
You can get a taxi just outside the main hall of the airport. It should cost you about 50-60 euro to get from the airport to the center of Amsterdam. Make sure to check the costs with the taxi driver beforehand.
By train:
The main hall of Schiphol Airport also functions as a shopping area and train station. You can buy train tickets to the Amsterdam central station at the various yellow ticket machines in the main hall or at the ticket counter. You pay more at the ticket counter! The ride takes about 15 to 20 minutes.
Train information www.ns.nl
Disclaimers
Please note that HUMANE and the University of Amsterdam will not be able to admit you to the seminar if you have not registered and have received a confirmation of acceptance from the HUMANE Secretariat. If you are not already registered then please do so here. as soon as possible so that you may secure your place and avoid any embarrassment upon arrival at Amsterdam. If you need any clarification about your registration please don't hesitate to contact the Secretariat. We will do everything we can do to help.
Please note that neither HUMANE or any of the host institutions where HUMANE events take place are liable for any losses, accidents or damage to persons or objects, regardless of the cause. Participants and accompanying persons attending any HUMANE events do so at their own risk and responsibility.