Heads of University Management & Administration Network Europe
HUMANE Autumn Seminar in Trento - Speakers
Paolo Collini
Rector, University of Trento
Paolo Collini has been the Rector of the University of Trento since 1 April 2015, after being Deputy Rector and Vice-Rector for teaching activities.
He has been a member of the Academic Senate for various mandates and he was the Dean of the Faculty of Economics. Further, he was the Director of the School of International Studies and Vice Director of the Department of Computer Science and Business Studies.
He graduated in Economics at the University Ca' Foscari in Venice, he then attended a Master of Science in Business Administration at the Boston University School of Management and later a Ph.D. course in Business Economics at the University of Venice. He has been full Professor at the University of Trento since 2009.
He has been active with many Italian and international universities and member of various important associations, such as AIDEA (Italian Academy of Business Economics), SIDREA (Italian Society of Professors of Business Administration and Economics), SIR (Italian Society of the History of Business Administration) and AIDEA – Giovani, the former as President (Italian Academy of Business Economics – Youth Section).
As for his scientific publishing activity, he is a member of important editorial boards and scientific committees.
Mario Diani
Dean of the Department of Sociology & Social Research, University of Trento
In my talk I will draw upon major theories of social movements and collective action to identify some key steps in students' protest activities. Special attention will be paid to the factors thay may contribute to the escalation of conflicts, or to their positive resolution.
Mario Diani is professor and chair of Sociology at the University of Trento. From 1996-2001 he was Professor of Sociology at Strathclyde University in Glasgow; in 2010-2012, he was ICREA Research Professor at Universitat Pompeu Fabra, Barcelona. He has worked extensively on social network approaches to social movements and collective action. His book The Cement of Civil Society. Studying Networks in Localities (Cambridge University Press, 2015) got Honorable Mention as Best book in political networks 2015-2017 from the Political Networks of APSA. He has co-edited with Donatella della Porta The Oxford Handbook of Social Movements (Oxford University Press, 2015). Earlier books include Social movements (with Donatella della Porta, Blackwell, 20062), Social movements and networks (co-edited with Doug McAdam, Oxford University Press, 2003), Beyond Tocqueville (co-edited with Bob Edwards and Michael Foley, University Press of New England, 2001), Green Networks (Edinburgh University Press, 1995) and Studying Collective Action (co-edited with Ron Eyerman, Sage, 1992). Articles have appeared in major outlets such as American Sociological Review, American Journal of Sociology, Theory and Society, Social Networks, Sociological Review, Acta Sociologica, European Journal of Social Theory, Mobilization, Environmental Politics, and Voluntas.
Stephen Weller
Chief Operating Officer & Deputy Vice-Chancellor, Australian Catholic University
This presentation provides an overview of the Australian Higher Education Sector and the four primary student associations. The four associations have a focus on undergraduates, postgraduates, Indigenous and international students.
Two case studies provide an insight into political activism in Australian Universities. The first considers a national campaign against deregulation of fees for undergraduate domestic students. The second considers a national campaign against sexual assault and harassment on campuses.
The first case study featured traditional student protest against the planned reforms of a conservative national government. In partnership with the National Tertiary Education Union, the National Union of Students marshalled a protest campaign to stop the reforms.
The second case study involved a collaborative campaign by Universities Australia and the four student associations. A sector wide survey followed by an extensive communication campaign has put student safety into national prominence.
Dr Weller is the Chief Operating Officer & Deputy Vice-Chancellor and is a member of the Senior Executive Group at Australian Catholic University. In this role Dr Weller leads the Corporate Services Portfolio which is critical to the achievement of the strategic and operational priorities of the University. The Portfolio includes infrastructure; information technology; properties and facilities; marketing and external relations; academic registrar and student administration; human resources; finance; planning & strategic management; and governance and general counsel.
Dr Weller is also responsible for providing effective corporate governance through the University Senate and Company in his role as Company Secretary.
Dr Weller has more than 20 years' experience in tertiary education across six universities in three states. He holds a PhD in Organisational Justice from Victoria University; a Master of Business Administration from the University of Technology, Sydney; a Master of Commerce, Employment Relations from the University of Western Sydney; and a Bachelor of Arts, Government and Public Administration from the University of Sydney.
Dr Weller is Chair of the Universities Australia Deputy Vice-Chancellors (Corporate) Committee and was Chair of the Association for Tertiary Education Management from 2009-2015. He is a graduate of the Australian Institute of Company Directors and an Honorary Senior Fellow of the LH Martin Institute.
Cecile Chicoye
Directrice Générale des Services, Universite Toulouse 1 Capitole
When you talk in France about student activism the image that comes to mind in 2018 is Daniel Cohn Bendit student leader of the May 1968 revolution laughing in the face of a heavily helmeted police officer. Student activism is therefore very often reduced to the dialogue between student "revolutionaries" and the police. 2018 is the 60th anniversary of May '68. The student protest events that have marked the year 2017-18 revolve around a new law on entry to universities, and have raised fears in some quarters that there would be again a general student uprising in France, particularly in the spring of 2018. This did not happen and the current autumn term started without any major disruption, even though the new selection system has been widely criticized in the media.
Does this mean that student activism in France only has negative connotations, that participation of students in university governance and beyond can only be by 'radical' students 'manning the barricades', rather than debating and persuading the members of university boards?
The reality is quite different and student participation is a real issue now in University governing bodies in France, even though there are legitimate worries about our capacity to deal with the apparent contradiction between participation in decision making, and contesting the legitimacy of the decision making process.
In this talk, I will give an overview of student activism in France over time and deal with the issues now at stake in the wider problematic of youth radicalization. Trento will be an occasion to compare and to draw lessons from different systems.
Cecile Chicoye is head of administration of Toulouse 1 Capitole, well known as the host of the Toulouse School of Economics and one of the top 10 economics research departments in the world.
Trained at the "Ecole Nationale d'administration", Cecile spent the earlier part of her career in French national government ministries in Paris dealing with European public policies related to regional policy and structural funds for France, and which included a period as the head of the European Affairs directorate in the ministry of industry.
Moving from Paris to Toulouse, Cecile was for five years the deputy director general of the regional council in Toulouse, in charge of research and innovation policies, which included projects dealing with the development of research and higher education infrastructure in the South West of France.
For the past eight years Cecile has been head of administration at Toulouse 1 Capitole, where she has led on the modernization of university management resulting from the 2007 "law on the autonomy of universities" legislation, which initiated deep reform in the French higher education system. Currently she is helping to bring to life the "Federal University of Toulouse, Midi Pyrenees". She is an active member of the HUMANE network, also playing a role in helping to shape and deliver the annual Winter School. Cecile is also treasurer to the Gisguf francophone association of heads of administration and an evaluation expert for the French evaluation agency HCERES.
Robin McIver
Deputy Vice-Principal (Strategy, Planning and Analytics), King's College London
This session will examine recent experiences at King's College London where tensions between different student communities over issues relating to Israel and Palestine have spilled over into disruption and even violence. At the same time, student activists have mobilised substantial support from advocates in leadership positions outside of King's and have successfully linked the challenges on campus to wider societal narratives. This has amplified the pressure upon the University and raised the reputational risks involved for King's.
The conflict amongst student communities has driven an urgent need for a coherent approach from University management in dealing with issues on an operational, strategic and philosophical level. The key questions arising are:
How does the University most effectively operationalise its principles around Freedom of Expression?
How does the University position itself strategically around Freedom of Expression for students, staff, government, and society at large?
How do we respond when our commitment to Freedom of Speech is used to drive conflict, not dialogue and understanding?
Robin is DVP for Strategy, Planning and Analytics (SPA) at King's College London. He supports the development and delivery of strategy including King's Strategic Vision 2029, as well as leading the Business Planning, Transformation and Analytics functions of the University.
SPA Directorate priorities include supporting the delivery of strategic academic growth plans; supporting the reform of Professional Services functions and improving the quality of business intelligence at King's.
Robin reports to the President and Principal and acts also in a consigliere role, picking up sensitive issues on behalf of the Principal's office.
Robin has worked at King's since 2011 and previously spent 12 years in management consulting, working for a range of clients in London and New York. He specialised in public sector change management, programme management, and organisation design. He was educated at Queen's University of Belfast and New York University. Robin is a Trustee of the Boxing Academy in Hackney, London, an alternative education provider for 14-16 year-olds who have been excluded from mainstream education.
Federico Crotti
Student Representative to the Board of Directors, University of Trento
In this talk, starting from the the changes within the political expressions of the students of Trento, Federico will try to outline a general perspective of the new approach to political participation of the students.
Federico Crotti attends a MA course at the Department of Sociology and Social Research at the University of Trento, Italy. He is the President of the Student Council and Student Representative to the Board of Directors at the University of Trento. He is also involved in student activism for the local Students' Union "Unione Degli Universitari - UDU Trento" and as he is the Founder of the students' newspaper "l'Universitario".
He has been active within the student movement since high school, where he was both a students' representative, the President of the District Student Council of Bergamo, the District Coordinator for Bergamo and a Member of the National Executive Committee for the socialist student association "Federazione degli Studenti"
Emily Humphreys
Masters Student, Maastricht University
Across the world thousands of students devote time and energy to campaigning for climate justice. One example is the Fossil Free Divestment Movement. To date, this global movement has resulted in $7.17 trillion divested from fossil fuels, with 15% coming from education institutions. But, there are many campaigns which have not succeeded, primarily because students graduate and the campaigns lose momentum.
Parallel to climate action campaigns, like Fossil Free, The UN and its scientific body The IPCC have given humanity a 12-year threshold to avoid climate crisis and global warming beyond 1.5° Celsius. The central message being that we must transition to 100% renewable and alternative energy and kick our fossil fuel addiction. Nevertheless, fossil fuels continue to be entrenched in our societies, with demand ever-growing.
In the face of this climate challenge, is there a responsibility of universities and their employees to demand and steer greater climate action? Can students and staff work together to make institutions accountable? Would there be value in creating national coalitions of universities on climate justice and sustainability? How can universities communicate climate action and sustainability as mainstream?
A recent graduate of the MSc Sustainability Science & Policy from Maastricht University, Emily established and directed the Maastricht Fossil Free campaign. Her commitment to climate action began at an early age, sparked by David Attenborough's Planet Earth and a polar bear that perished at sea searching in vain for arctic sea ice. With a BA in Business & Spanish from Trinity College Dublin, Emily felt frustrated at her lack of academic knowledge and training in sustainability, which led her to the Netherlands. Although surrounded by inspiring colleagues and an impressive research centre on sustainability and climate change, there was an evident lack of action coming from the Board of the University. This convinced her to establish the Fossil Free campaign which places direct pressure on institutions to take responsibility and stop financing unsustainable and unethical activities. Alongside her activism, Emily loves to bake sourdough bread and anything to do with Latin America. She recently travelled to Colombia to carry out her thesis research on smallholder coffee farmers under the fair trade model.
Jenny Börjeson
Former President - Student Union Malmö, Malmö University
The city of Malmö, the students of Malmö, and Malmö University have many things in common, the most prominent being diversity and societal engagement, which was clearly demonstrated during the wave of refugees in to Sweden in the fall of 2015. Jenny will take us through how students and staff joined forces to improve the experiences of the newly arrived refugees, as well as give overview of student engagement and activism in Sweden. The discussion will focus on how students and staff can work together towards common goals, the many aspects of student engagement and why student engagement is vital.
Jenny Börjeson is the former president of the Student Union of Malmö at Malmö University. She has three years experience of full time student engagement, one as a student representative for all the students at the faculty of Education and Society, and two as president of the Student Union, as well as several years of volunteer student engagement. Jenny's engagement started in the Malmö Association of Foreign Affairs, and soon after developed to the engagement in the Student Union.
Jenny studied International Relations and Human Rights at Malmö University, and is currently looking to start a Masters degree next year. She has also spent a few years abroad, including university studies in Australia, and most recently a year in Bologna, Italy.
Additionally, she is a co-funder of a new female network in Sweden.
Giovanna Filippini
Director, International Relations Division, University of Bologna
After a brief historical background on the involvement of students in university life at the University of Bologna and on the changes of the students' activism during the past years, I will present how students are nowadays involved in the university management. On one hand, students take part in the decision process through their representatives elected in the academic bodies; on the other, they manage students associations and decide how to allocate a dedicated budget for students' activities. I will explain how the involvement of students helps in developing shared and accepted university policies and the added value of students participation in the decision making process. I will also describe the relations established between the university management and the students' representatives. Examples of these activities and of jointly developed projects will be presented.
Giovanna Filippini is the head of International Relations Division at the University of Bologna. Graduate in Business Administration at University Bocconi, Milan, from 1988 to 1993 she worked as the Head of Economic Affairs Office at the Private Enterprise Association, with the responsibility in fund raising from National and European programs.
She has been the head of the International Relations Division since 1999 and has been working for the University of Bologna with administrative responsibilities since 1993. Her main expertise is the management of international relations, focusing on student mobility, joint degree programmes, students' services, ECTS system and Bologna process. She is taking part in some European projects focused on university administration, international relations management, management of joint programs, quality in mobility programs. From 2009 to 2013 she chaired the Education, Training and Mobility task force of the Coimbra Group and in 2010 and 2011 was the delegate appointed by the Italian Minister of Education in the Working group "Mobility" in the Bologna Follow Up Group. From 2012 to 2016 she coordinated the technical Secretary of the Italian network of Universities in the "Science without Borders" program funded by the Brazilian government.
Ian Creagh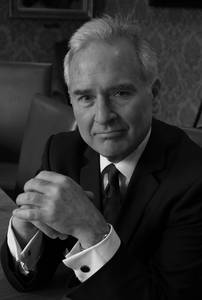 Seminar Facilitator
After serving 10 years as King's College London's Senior Vice-president Operations & College Secretary, Ian now holds a portfolio of roles including Strategy Consultant for HUMANE. Prior to King's, he held similar chief operating officer roles at City University London and before that, the University of Adelaide. The first part of his career was in the Australian Public Service where he rose early on to become a member of the Senior Executive Service. Ian is also an experienced non-executive having served on the Board of King's Health Partners, the Council of Governors of an NHS Foundation Trust, and the audit committee of the British Academy.