Heads of University Management & Administration Network Europe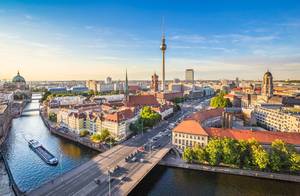 The Berlin Summer School
Hosted by the Freie University Berlin
2020 Edition dates: September 27 to October 2 (applications open in the Spring)
Specific goals
The Summer School develops the leadership capability of senior managers in higher education involved in large transformation programmes by exposing them to different management and examples from within higher education as well as other sectors
PROGRAMME PILLARS

Thematic Sessions on major changes and trends in higher education and the need for different models of service delivery

Considering best-practice approaches to the leadership of services transformation programmes

Exercising leadership & collaboration skills around case studies, as well as communication skills to achieve transformational change
Programme themes
The programme has five key components:
Understanding contemporary approaches to the design and delivery of large scale transformation programmes (strategic transformation programme design, organisational development and culture, change communications, stakeholder engagement)
Learning from real-life experiences from higher education institutions that have embarked on a transformation journey
Gaining insight from large transformation programmes from other sectors (e.g. health sector)
Understanding the obstacles and drivers for change (organisational culture, digitalisation, governance models)
Understanding the power of collaborative, agile approaches to the leadership of transformational change of services in an academic setting.
Programme delivery
These five components are delivered through strategic conversations with highly experienced leaders and managers in higher education, practical casework and highly interactive team building sessions.
Throughout the week participants work with peers from other institutions on two large-scale change programmes, appraising the strategy of the two case institutions, advising on the next steps that should be taken and how best to improve their professional services transformation delivery capability.